One Complete Solution
Everything you need to manage your organization's expenses,
from the time of purchase to posting to the general ledger.
Lighten Your Load
Bogged down with bottlenecks and delays?
Center lightens the load by automating the entire expense cycle, so your team can focus on what really matters.
CenterCard
Instant Expensing
When you use the CenterCard® Corporate Credit Card, powered by Mastercard®, transaction information appears automatically in the CenterCard mobile app.
Simply snap a photo of the receipt, fill in any needed details, and submit. That's all.
A corporate card that increases peace of mind? It's possible.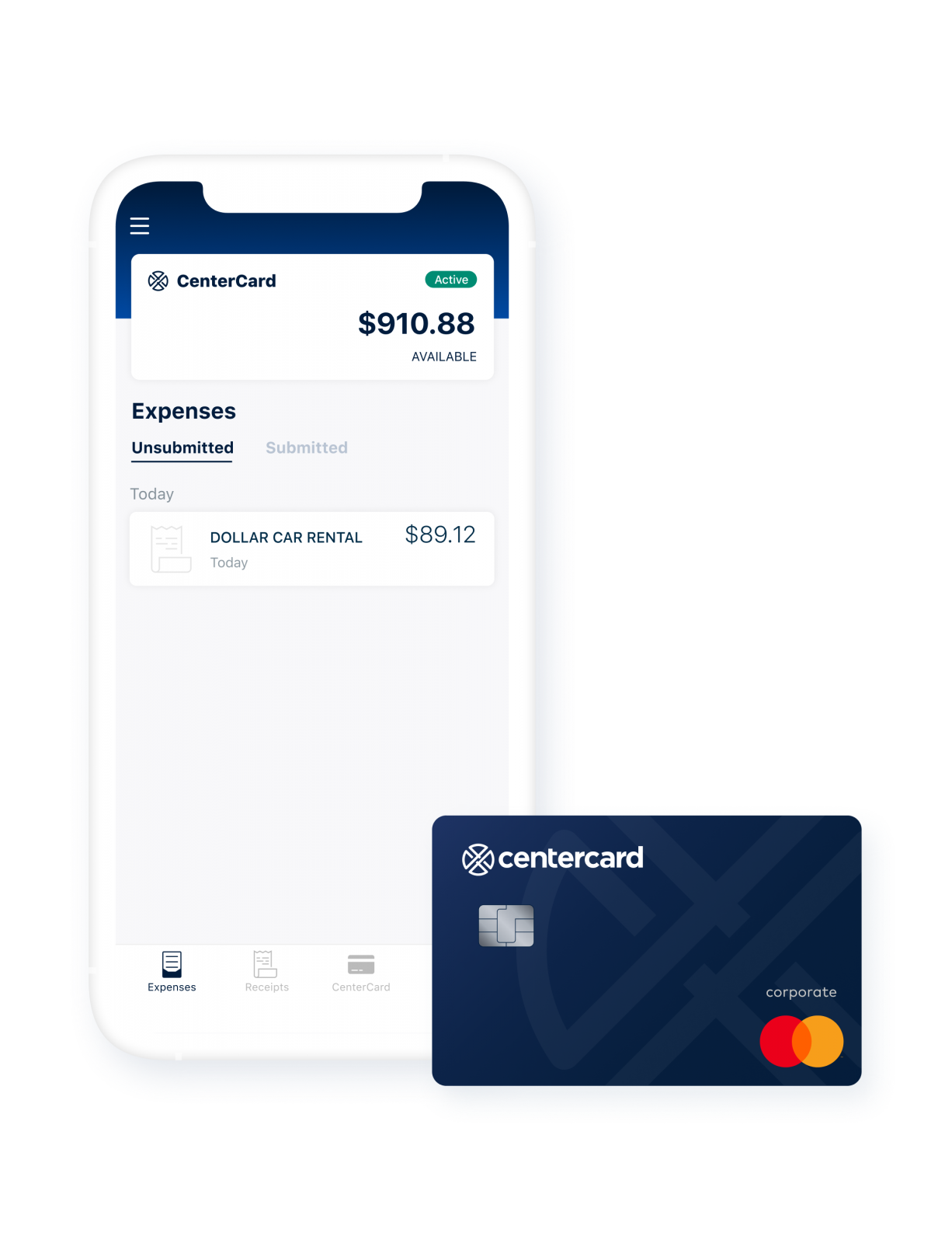 Center Expense
Effortless Reviewing and Auditing
Real-time, transaction-level data means expenses can be routed, checked, audited, flagged, and even approved automatically.
See at a glance which expenses still need information from spenders, which ones have cleared automatic audit, and which need your review.
Insights
Actuals Whenever You Want Them
Your entire team—from department managers to the C-suite—can track actual spend as it happens. No more waiting for the books to close.
See spend by department, by vendor, and by category in Center's Insights dashboard.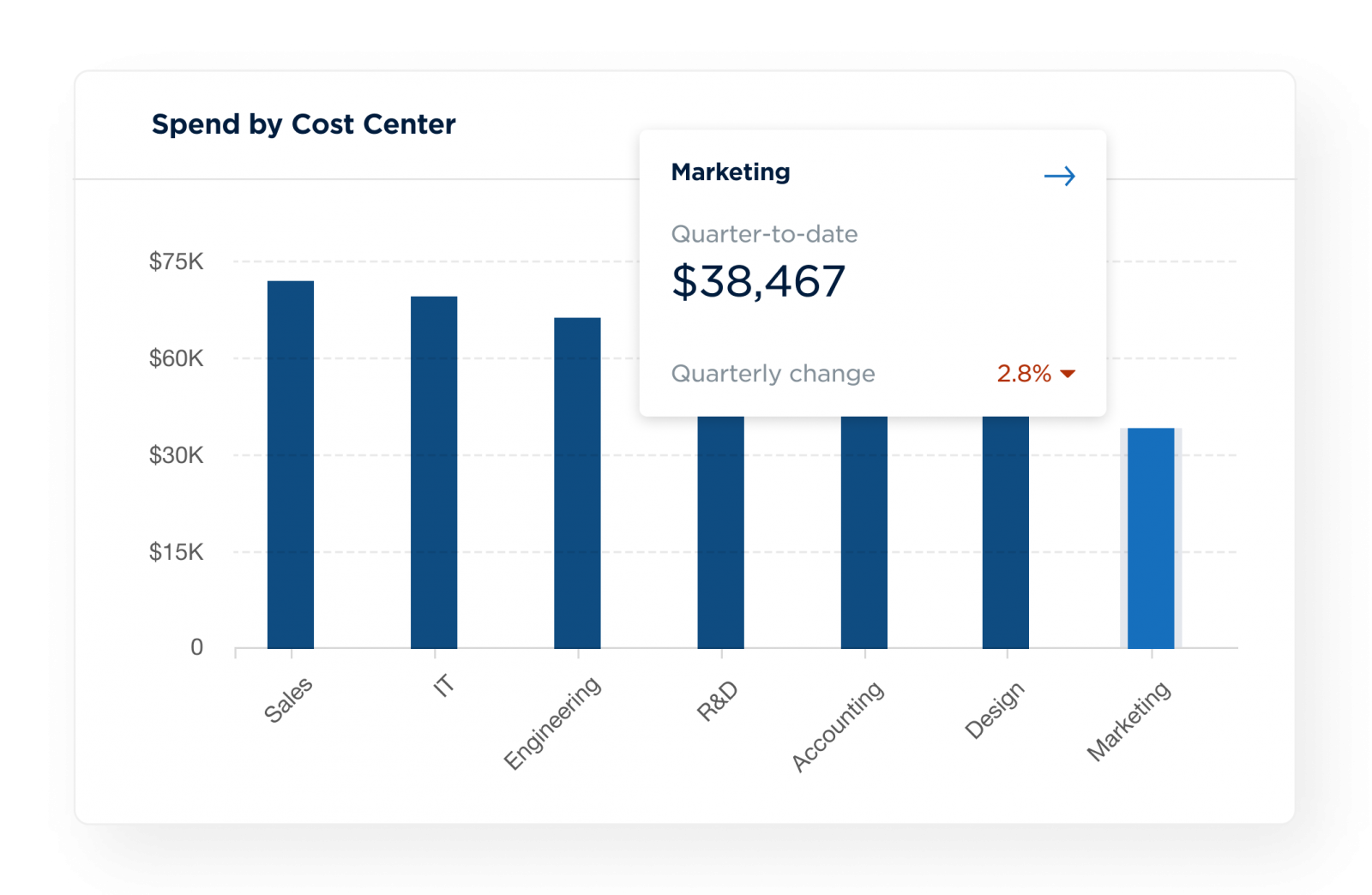 The Real-Time Expensing Difference
Real-time expensing is simply faster and more accurate than the old way. You get up-to-the-minute spending information for the whole company.
Full visibility ∙ Increased accuracy ∙ Built-in compliance
Streamlined workflows ∙ Live analytics
Real-time expensing transforms the entire expense process. Find out how.
Get Started Quickly
Take the first step toward real-time expense management.
Fast
Simple Sign Up
Get started with your business name, address, and email (and no impact to your credit score).
User-Friendly
Easy Set up
Set up your team quickly. Use standard policy settings or build workflows as needed.
Scalable
Grows With You
Easily add employees, adjust spending limits, and customize options any time you wish.