December 2019: What We're Reading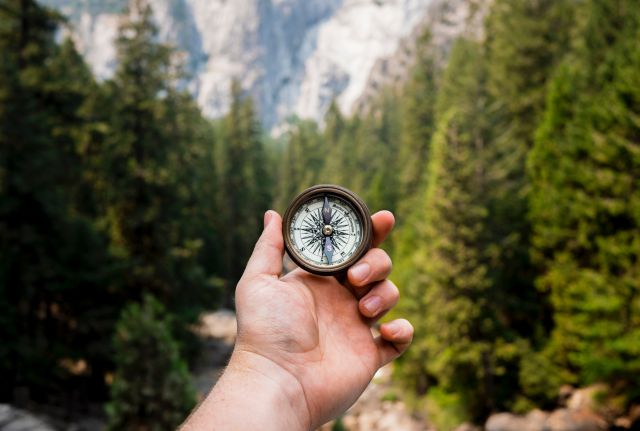 News and insights to keep you up to date and on track—the importance of purpose, the changing role of technology, and what inspires employee loyalty.
First Round Review | @firstround
For the first time, First Round's industry-leading survey gathered info from startup founders and employees. It's their most detailed dataset yet, with new insight on the truth behind Glassdoor reviews, compensation packages, remote work, and more.
"65% of founders believe capital will be harder to raise in 2020, and 70% predict the balance of power will shift towards investors."
Daniel Butcher for Strategic Finance | @SFMagazineIMA
Christian Cuzick of Johnson & Johnson Vision and Pablo Bradbury of DHL Express USA candidly discuss what's next for CFOs, given the rapid evolution of technology and the growing number of enterprise risks.
"The role of the CFO is sort of a portfolio manager. Many of the decisions that I find myself spending a lot of time on these days are where to put that next dollar of investment or where to take that current dollar of investment and redirect it toward higher-growth opportunities."
Taylor Soper for GeekWire | @geekwire
Four Seattle panelists share the most important things they've learned from leading successful private startups.
"When I came out of business school, I thought culture was all BS. I thought it was all about making money. That's absolutely wrong. To be able to articulate that culture through your values, and knowing how those values are used in action and how you live them — it makes a huge difference for people."
Srin Subra and Nate Saperia for CFO | @cfo
As the final chapter of the budgeting season comes to a close, technology can offer more actionable insights and less of the deficiencies of manual processing (including granularity, inaccuracy, variances, and inefficiencies). It's the gift that keeps on giving for budgeting and forecasting.
"The budgeting and forecasting exercises are not just traditions – they are critical tools. The more accurate and efficient they are, the better they drive strategic decision-making across the organization; the better they inform ongoing performance management; and the better they serve as force multipliers for enhanced organizational operations."
Michael O'Malley for Harvard Business Review | @HarvardBiz
The most successful company cultures celebrate employees, help them pursue their passions, trust one another, and welcome authenticity.
"Almost all of the corporate founders and CEOs we spoke with told us that they built their companies with people in mind. To them, a healthy culture is as important as a healthy balance sheet."
Hazel Davis for Raconteur | @Raconteur
The key to defining a company's purpose is authenticity. You need everyone to believe in it, from the factory floor to the board room. A great way to start is to put together a cross-functional team to define the genuine "why" behind everything you do.
"Once a company has a strong 'why' everything else flows from that; it will help the board to decide on its strategic direction and inform decisions made throughout the business."
Phil Fersht for Horses for Sources | @hfsbloggers
The robotic process automation (RPA) of the past seven years is dead. With effective business-IT collaboration, successful companies are elevating RPA from simply moving data around to rewiring business processes toward new thresholds of value.
"Unless we continue to educate humans about the power and potential of [robotic process automation (RPA)], no amount of IT and business alignment or well-intentioned strategies can make it work."
We're here to help you optimize your spending so you can achieve more. Stay up to date with the latest insights on business strategy, culture, and finance.