CenterCard for Client and Project Tracking
Track materials, services, and project tasks while ensuring billable expenses don't slip through the cracks.
Rather than guessing, users only access the appropriate cost centers, designated GL codes and budgets and can see in real-time what to do. Not only is it good for importing and efficiency, it reduces errors and redundancy."
VP of Finance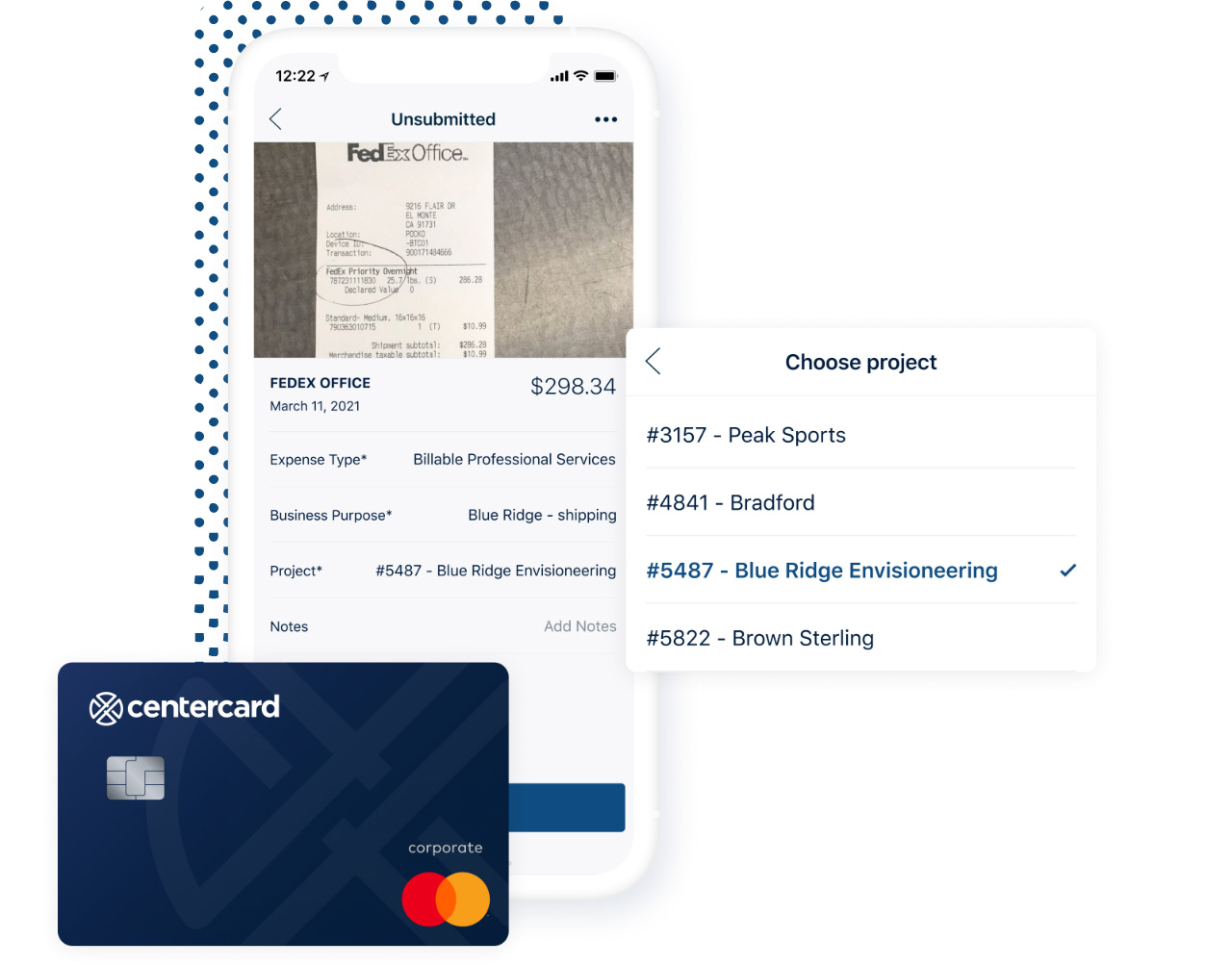 Capture Billable Expenses As They Happen
It's easy to tag an expense as billable when you complete a transaction with CenterCard. Just snap a photo of the receipt, fill in key details like project, client, or grant code, and click submit.
Easier Job Costing
How much time do you spend calculating expenses and managing receipts? Gain full visibility into all transactions with Center Expense—even unsubmitted expenses—and track by project, job code, or other key criteria.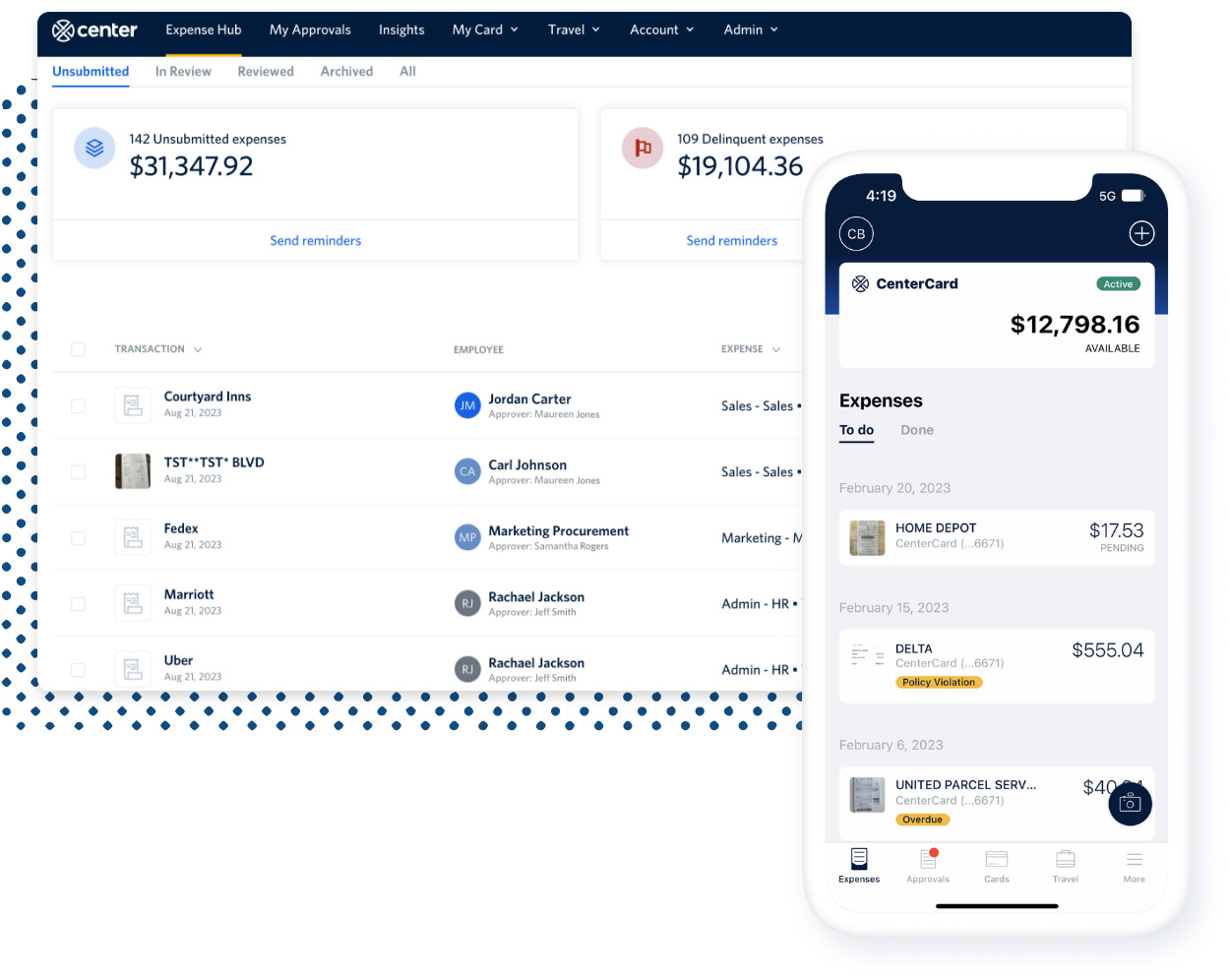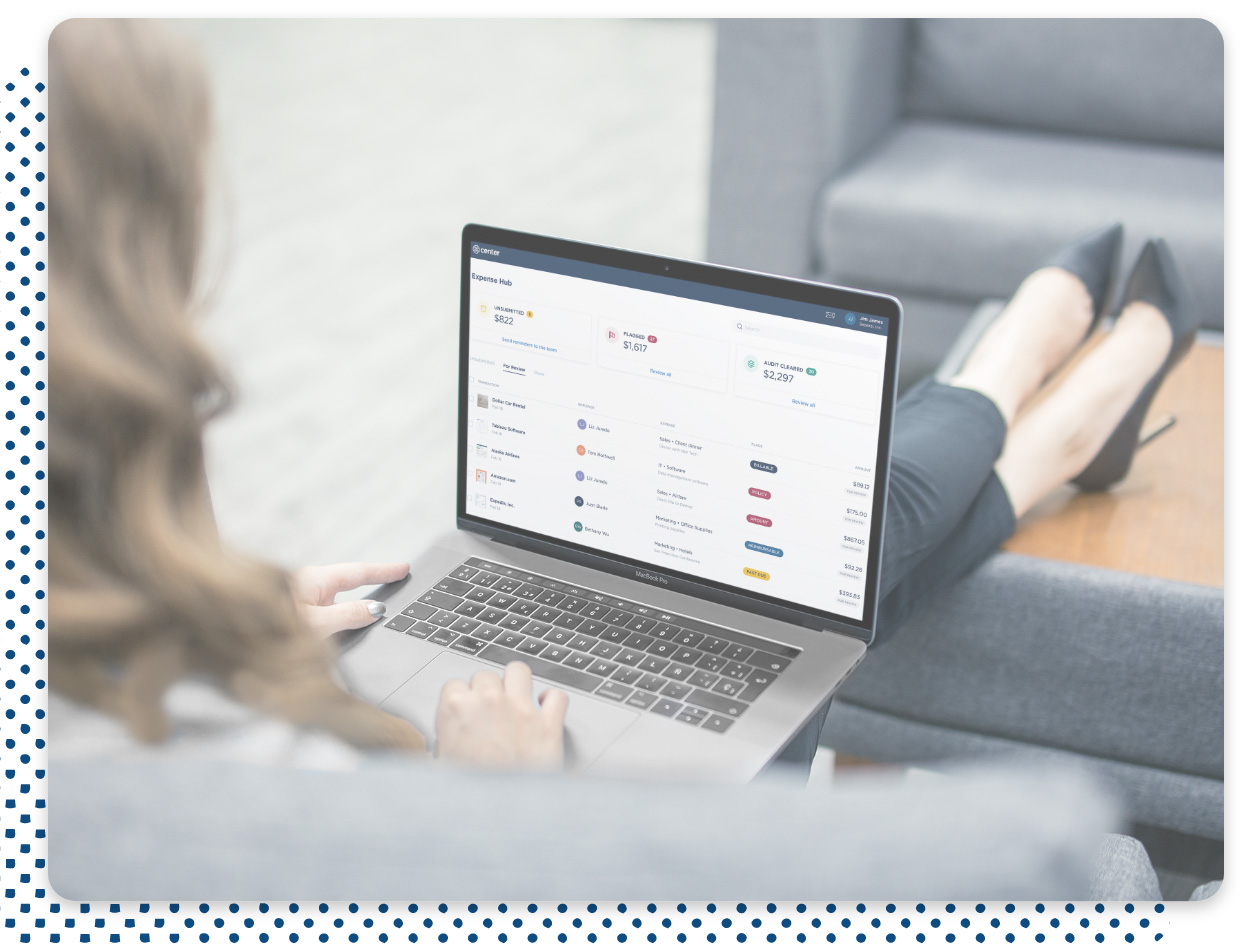 Recoup Costs Quickly
Quickly create printable PDFs with all relevant transaction details and receipts for easy client invoicing. Get reimbursed faster with clear, comprehensive documentation.
 No more missed expenses or floating costs for months.