Center Integrations:
Start-to-Finish Spend Management
Connect Center directly to your financial software for streamlined spend and expense management

Effortless, Automatic, and Accurate
Center Integrations make spend management easy. You'll get up and running quickly and close the books faster than ever.
Quick Setup
Track Expenses Your Way
Get started immediately in Center Expense by importing accounting information directly from your ERP, including cost centers, expense types, and even custom fields.
It's also a breeze to keep your systems in sync. When you update codes in your GL, they will be replicated in Center. No more manual updates.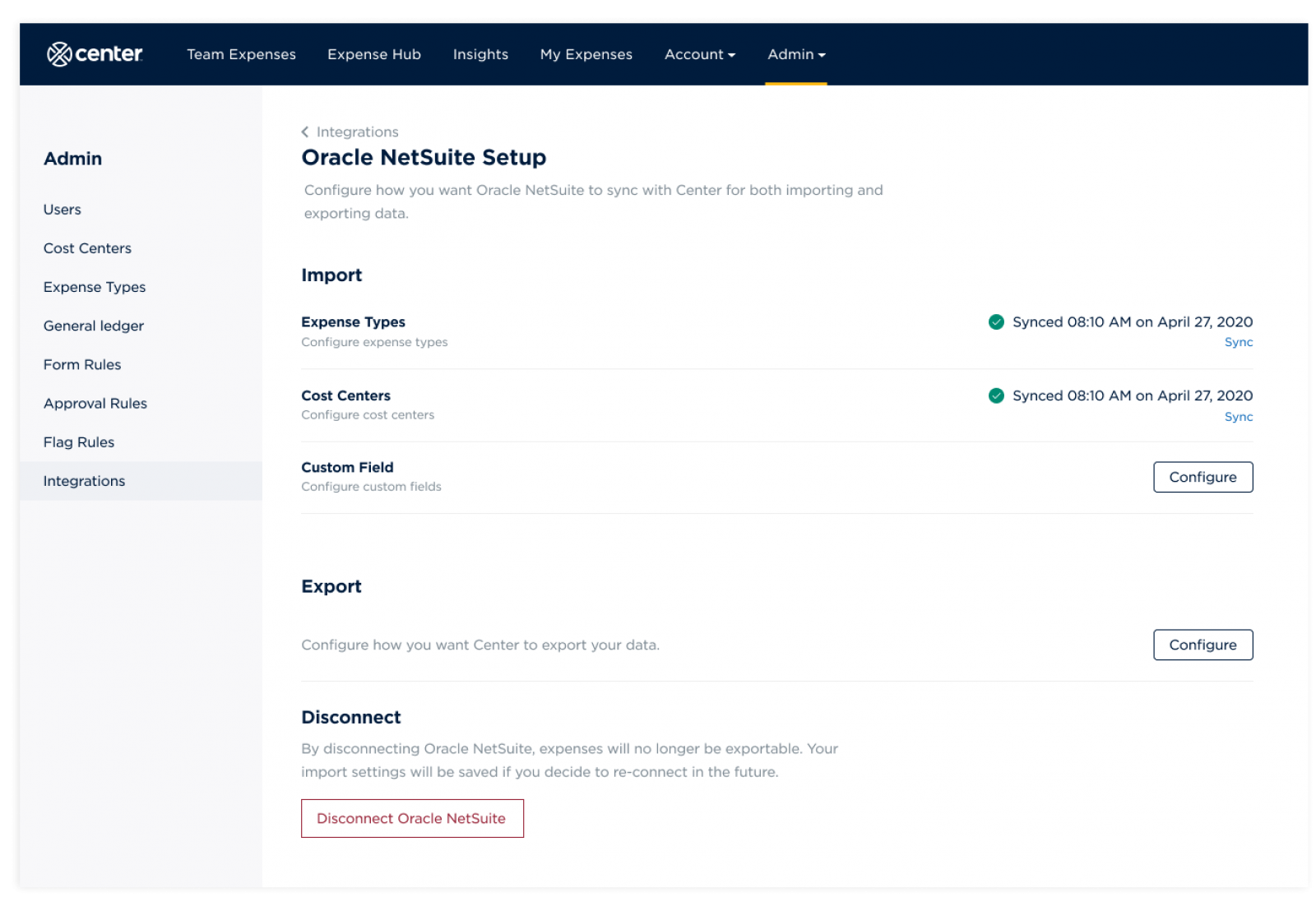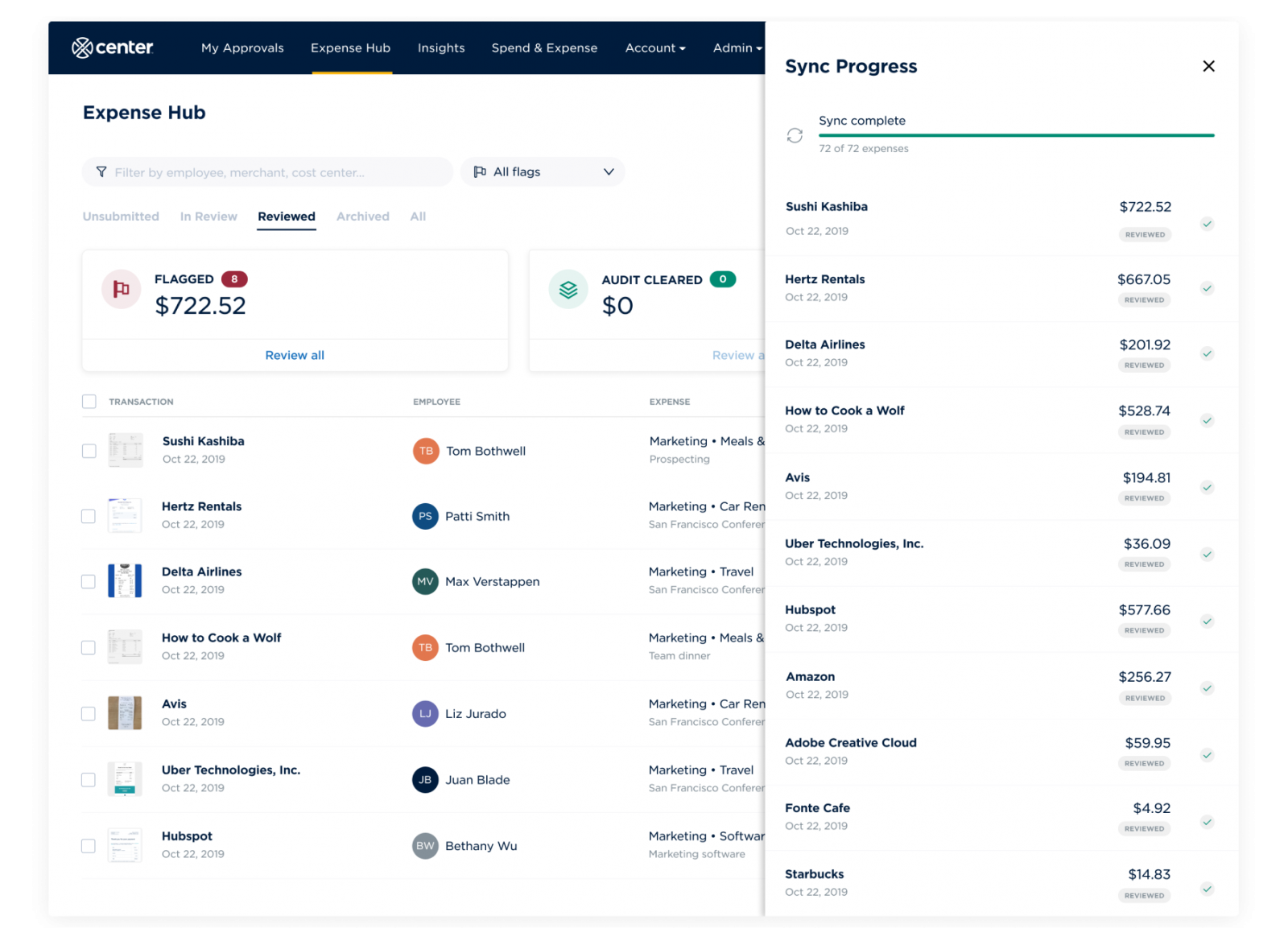 Clean, Connected Data
Automate Expense Management from Purchase to Post
Close the books faster with timely and accurate expense data. Center's completely integrated experience means no manual data entry, tedious card reconciliation, month-end accruals, or direct coding to the GL.
Export expenses to your accounting system of record with one click, as often as you like. Center also tracks changes between syncs.
Real-Time Visibility
Deliver Timely, Accurate Financial Results
With a speedier month-end close, your CFO and executive team have the information they need, when and where they need it, to make informed, data-driven decisions.
You can review actuals in Center Expense or directly in your ERP. No waiting around for late expense reports and card statements to know exactly where you stand.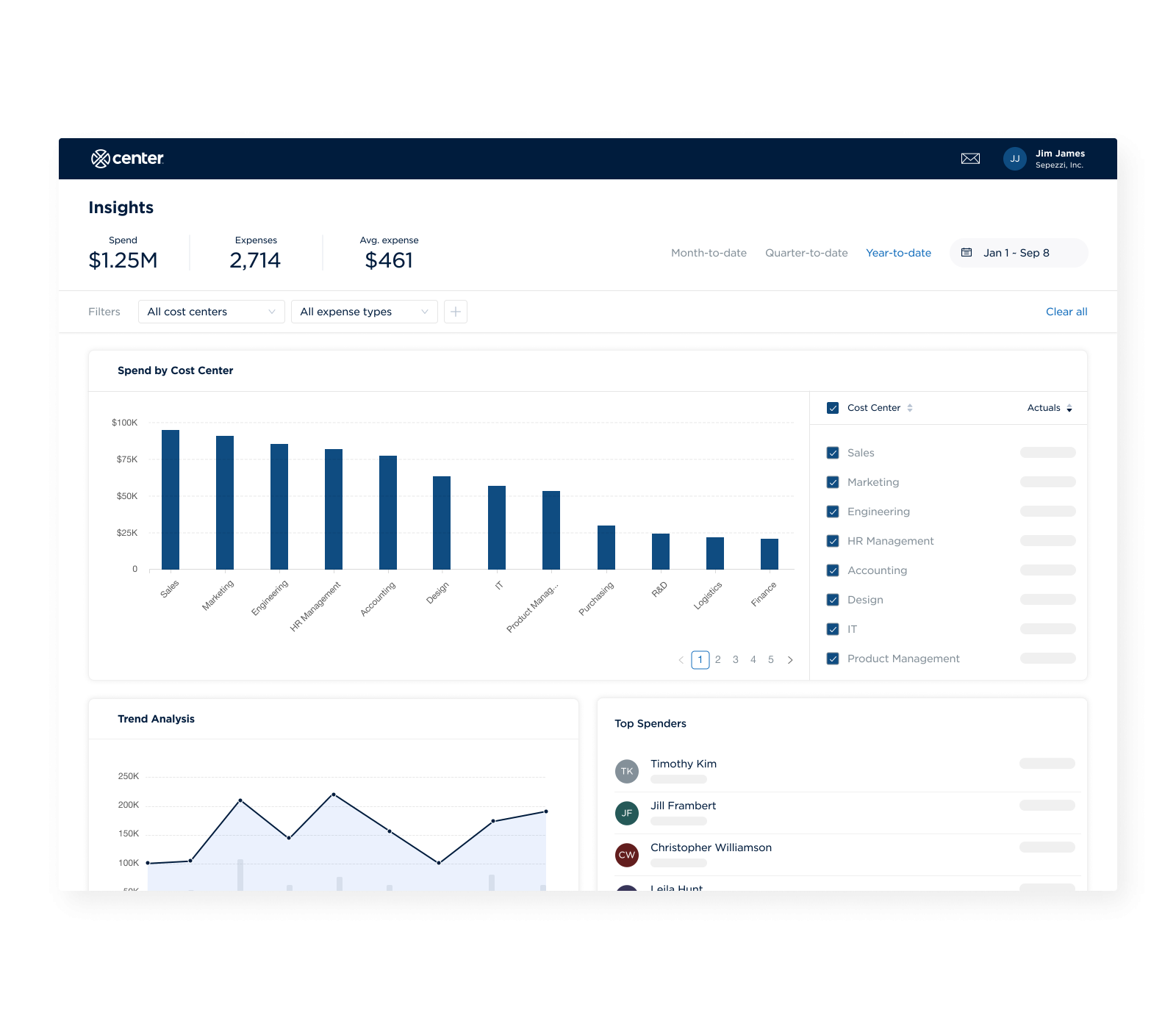 Works with Every ERP
Don't see your accounting software listed? We're adding more direct integrations all the time. You can also export Center Expense data via CSV, including all custom field data. Center tracks changes between exports, too, to keep everything up to date. To find out more about our integrations release schedule, set up time with one of our account executives today.

Center and QuickBooks Online integrate seamlessly, allowing me to sync Center Expenses over to QuickBooks Online with the click of a button!
I no longer need to wait until an expense report is submitted to process monthly financials. With real-time view of my employee's expenses, I can review, approve and sync daily, ensuring a streamlined month-end close.
Shanna Kormanik, Controller
Eagle Security Group
Powerful Accounting Software Integrations
New integrations coming soon