Put Expenses In Their Place
Expense management is essential to every business, but it shouldn't be burdensome. Center® Expense frees your team to focus on what matters most.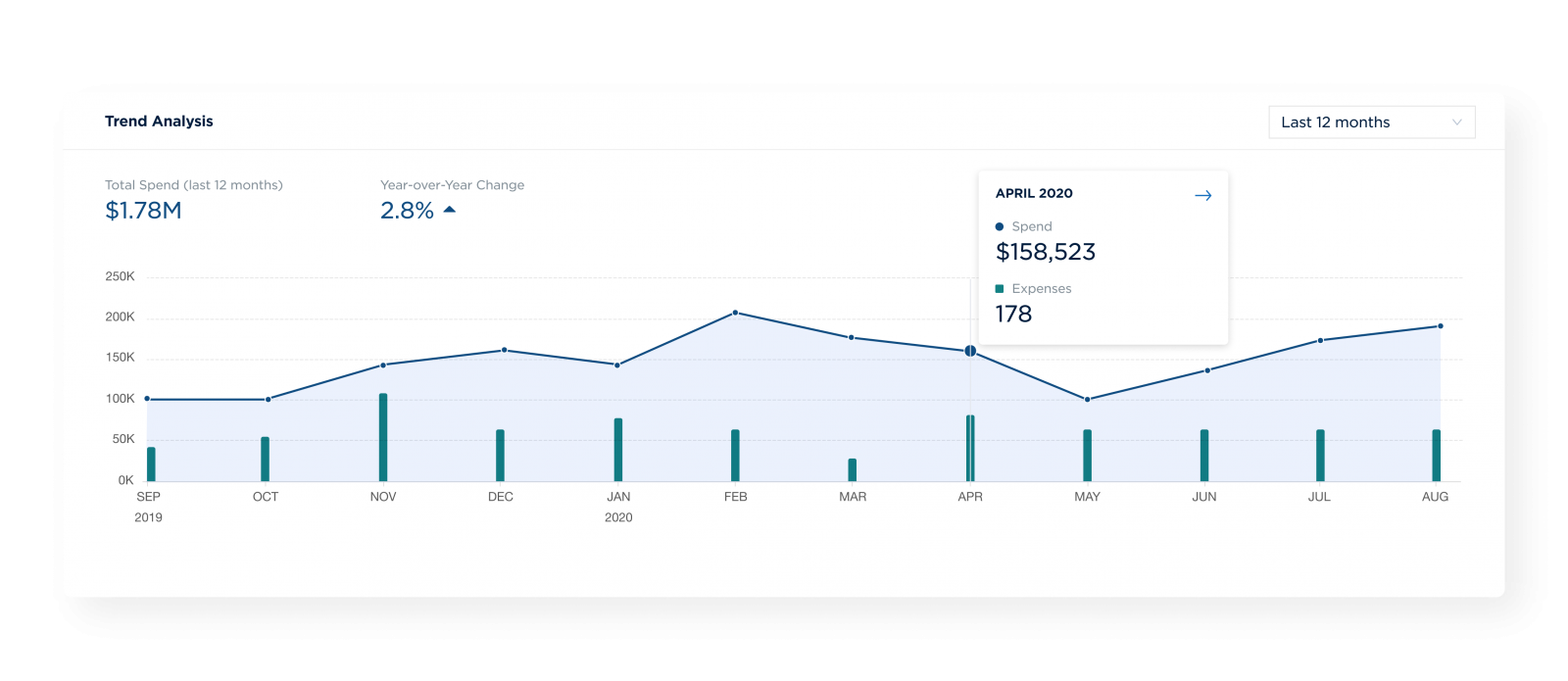 Take Back Your Time
Center Expense takes care of tedious tasks like receipt wrangling, manual audits, and p-card reconciliation.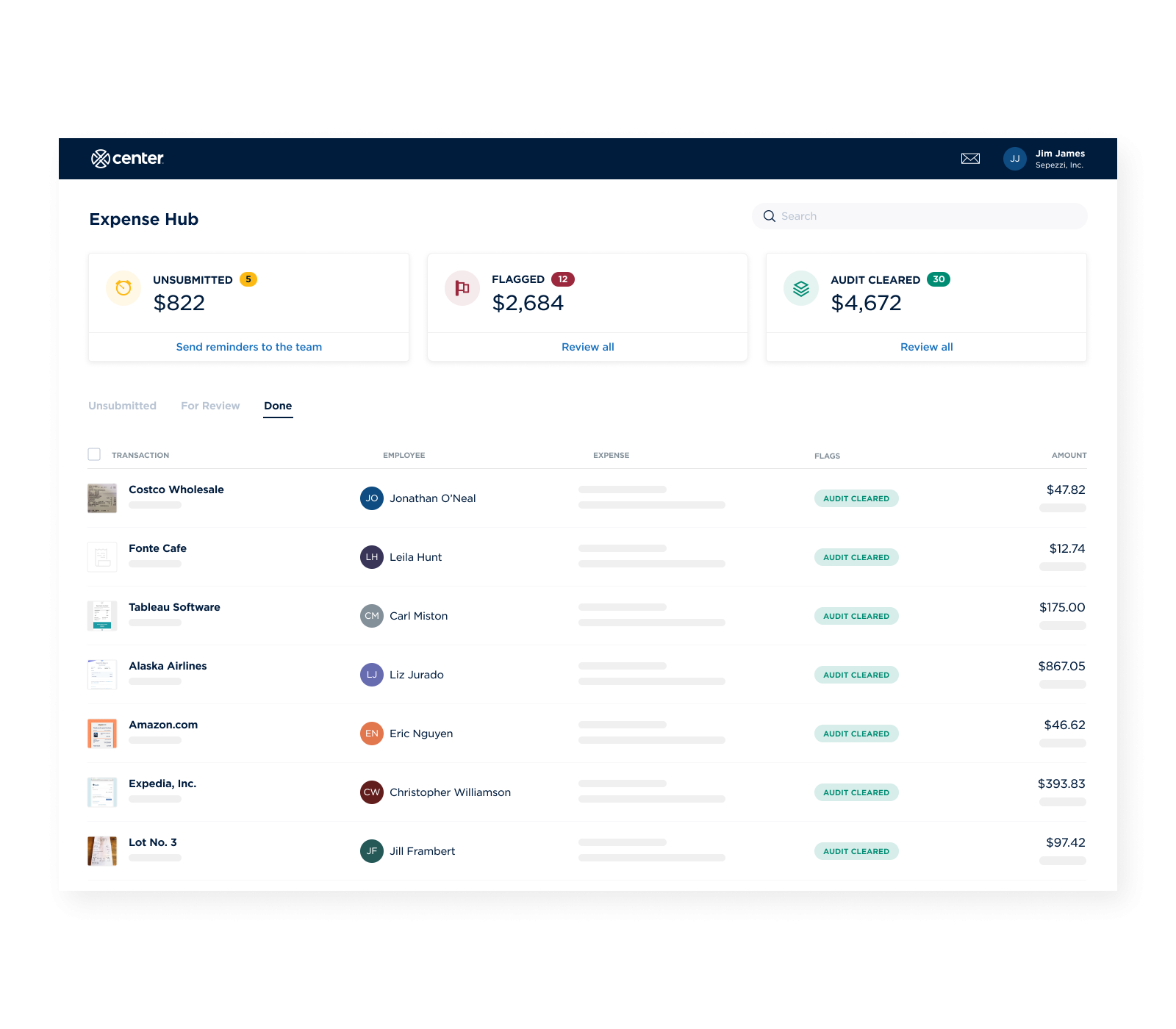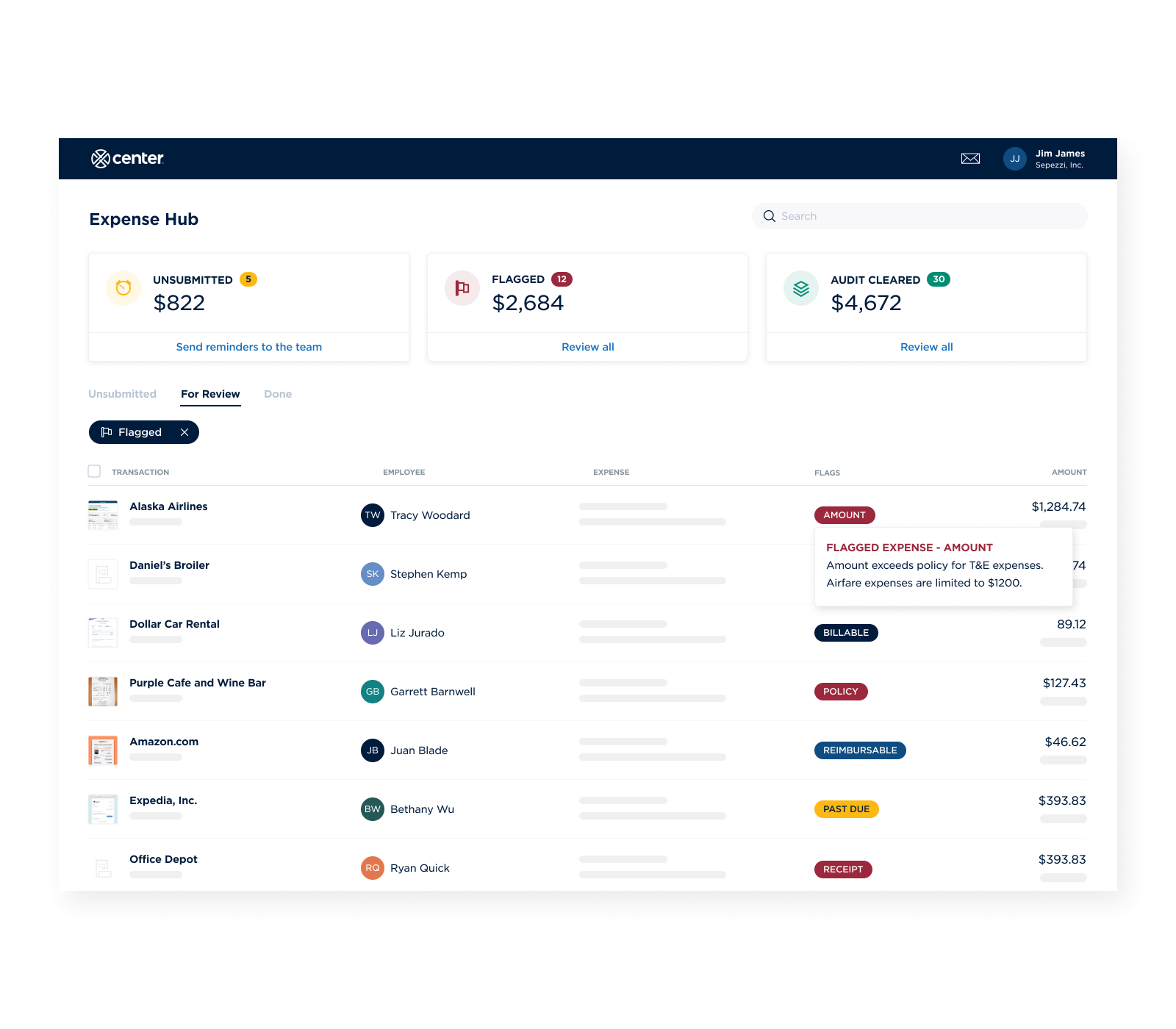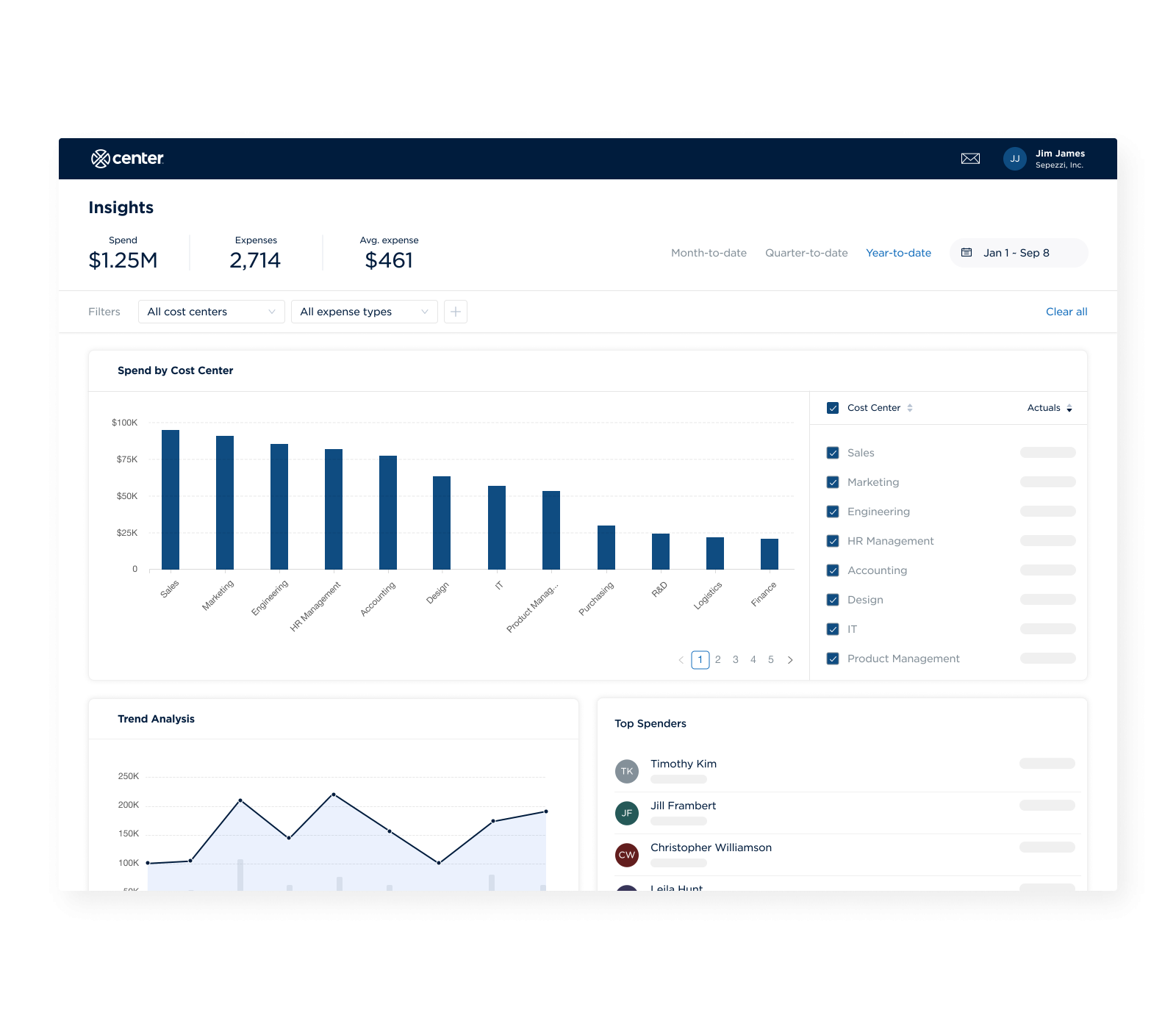 Dynamic, streamlined workflows speed expenses through review to GL.
AI-powered audit flags only the expenses that require attention.
With full visibility, your team can focus on the big picture using real-time actuals.
Expense Management Made Simple
Full Visibility
See Spend as it Happens
Every purchase made with CenterCard® Corporate Credit Card, powered by Mastercard®, is visible instantly in Center Expense. You'll know who spent what without waiting around for expense reports.
See at a glance which expenses are missing receipts or manager review, and send one-click reminders.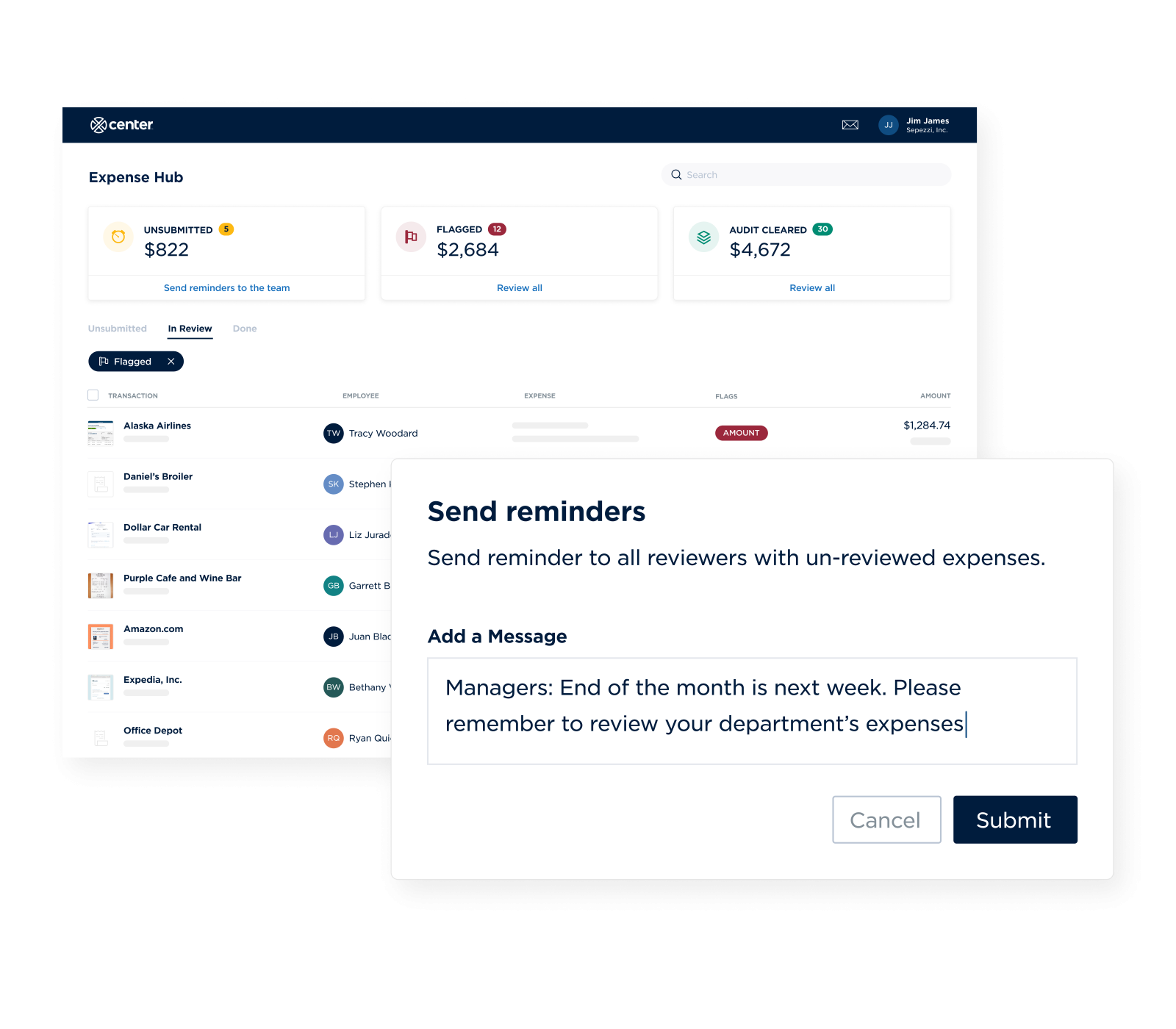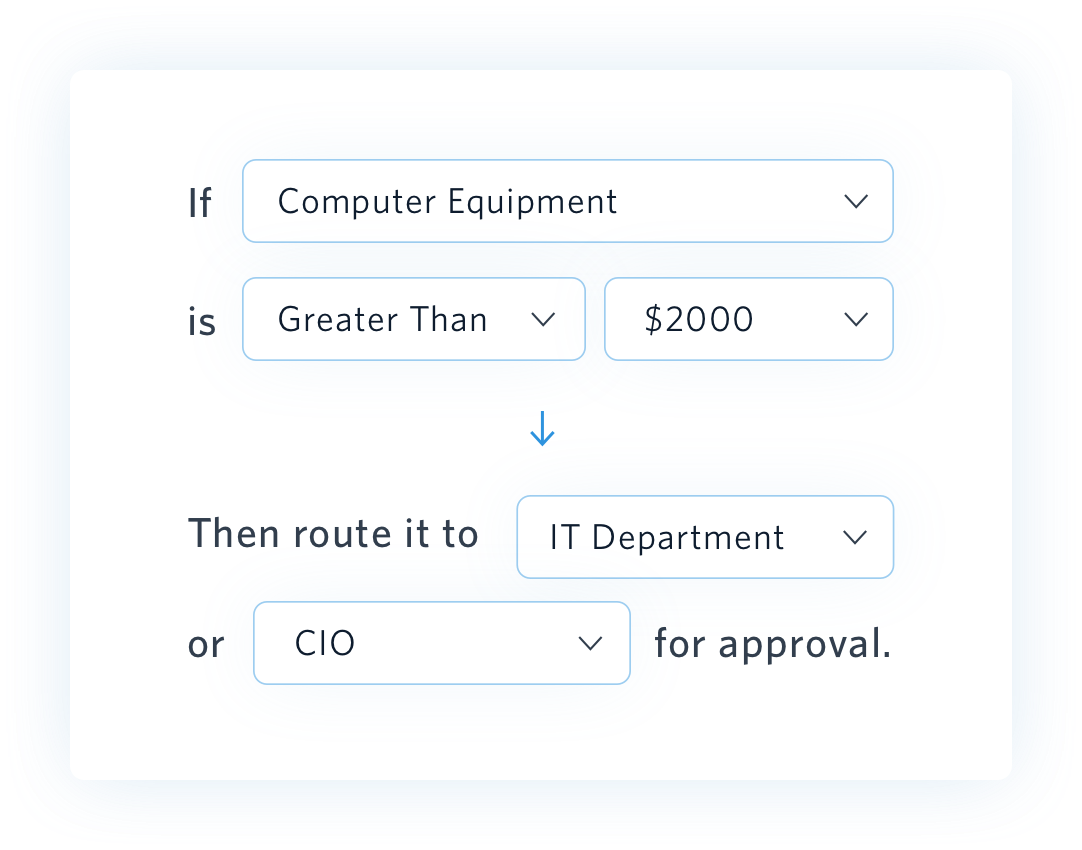 Advanced Automation
Improve Speed and Accuracy
Center Expense automatically audits every single transaction and flags all out-of-policy spend for review.
Easily sync expenses to your GL through a direct integration or a quick one-step export.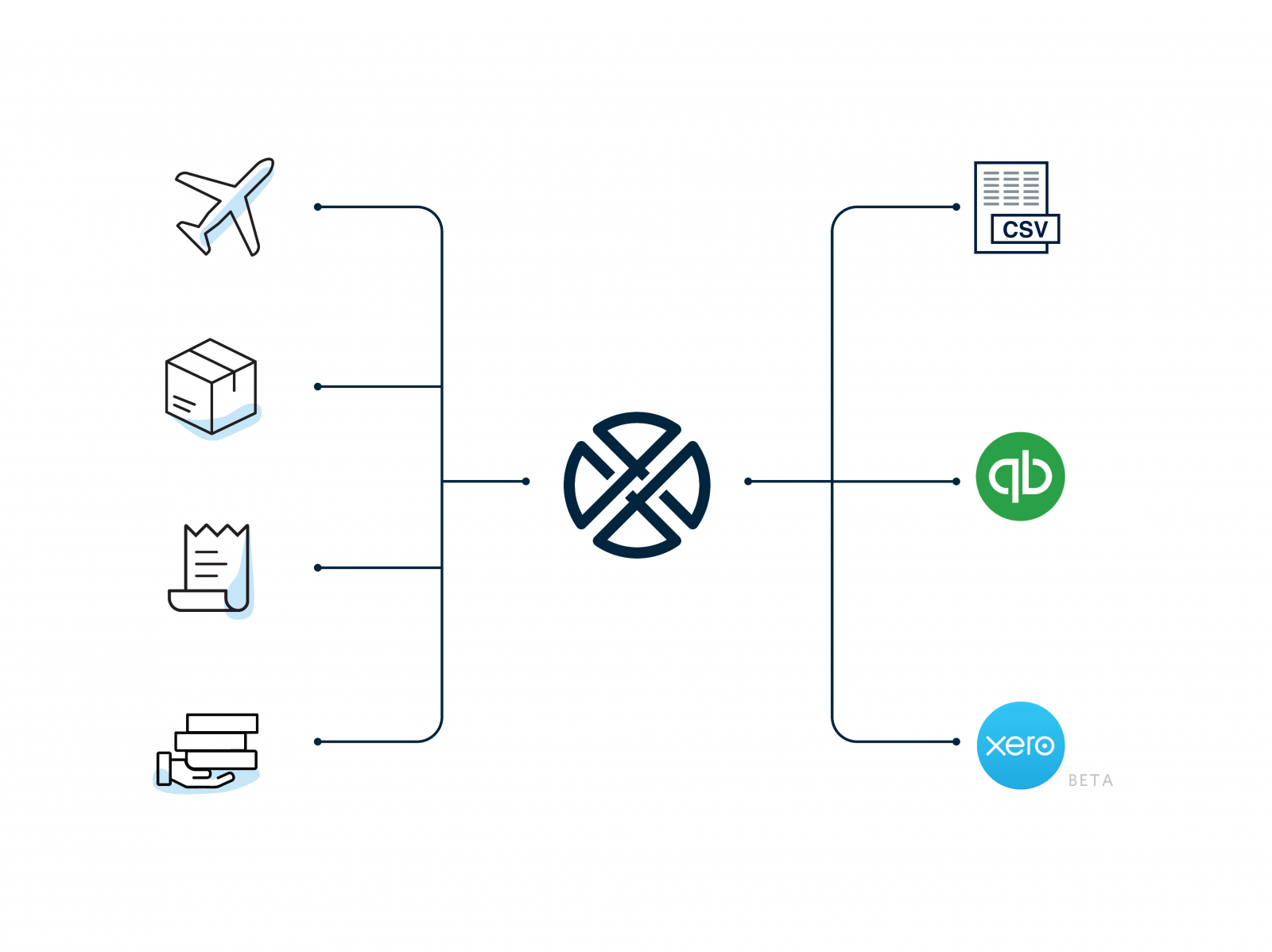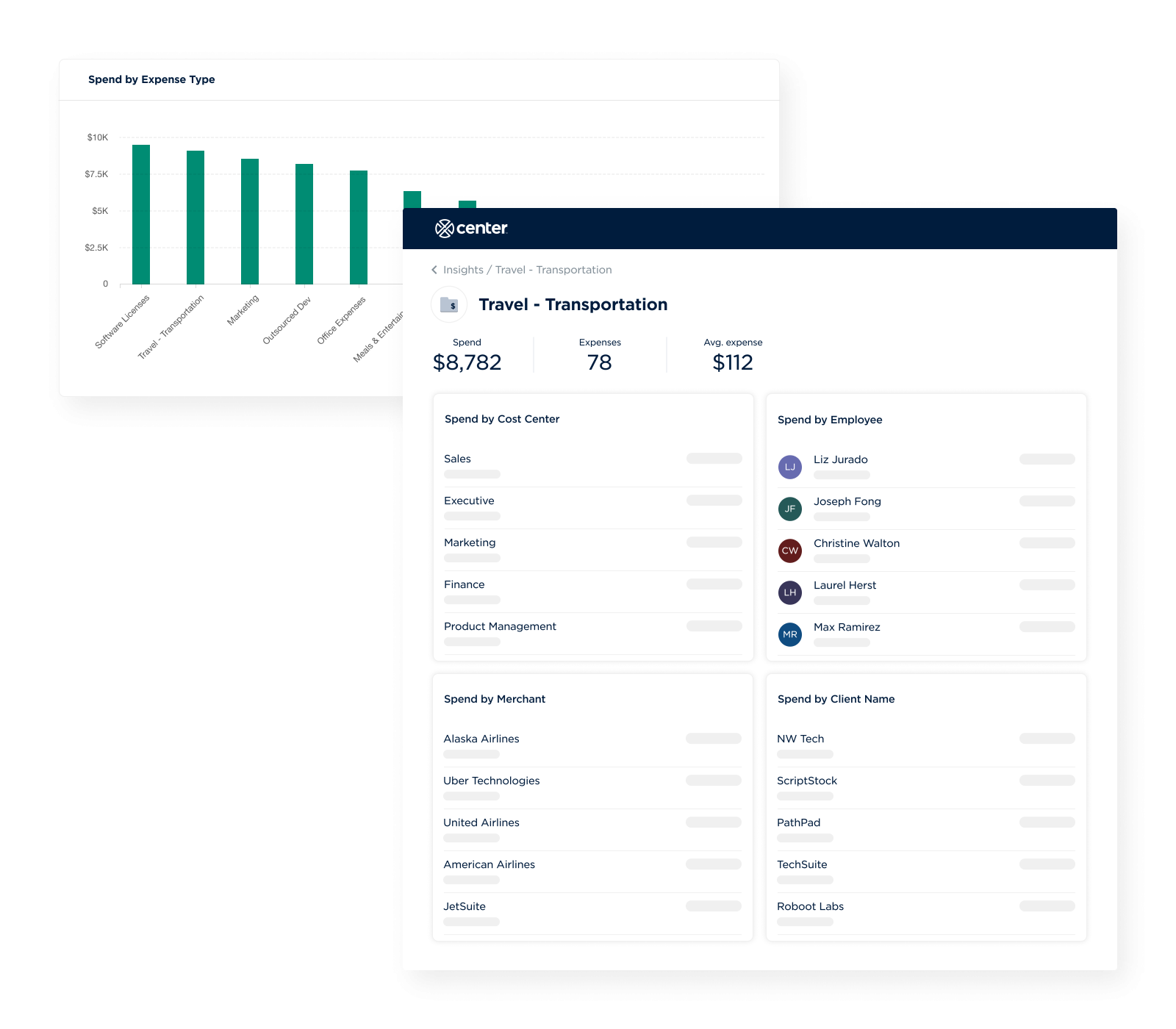 Insights
Turn Information Into Action
The Insights dashboard in Center Expense displays current spend levels across the company for a snapshot of where you stand today, not last month.
Zoom in for the details behind the numbers. Easily identify opportunities to consolidate subscriptions and software licenses, adjust travel policies, increase purchasing power with preferred vendors, and more.
Ready for Real-Time Expensing?
Expense management shouldn't weigh you down. See for yourself how real-time expensing frees everyone in your company to focus on what matters most.
Expense Hub
A real-time feed of expenses ready for review, approval, and audit. Dynamic views zero in on what needs attention.
Continuous Audit
Center automatically checks every expense for policy compliance and logs all activity on each transaction.
Live Insights Dashboard
See the big picture of all company expenses in real time. Sort results flexibly and drill down to analyze the details.
Dynamic Approvals
Speed the review process with pre-approval criteria and rules that route expenses to the right reviewer.
Customizable Expense Policy
Add fields to capture client or project costs, and create custom flags to fit your policy requirements.
Real-Time Expense Data
Transaction data from CenterCard flows directly into Center Expense. No waiting for employee expense reports.