Modern expense management with no surprises
Save Money. Maximize Impact.
Get real-time visibility into all employee expenses, easy-to-use card controls, customizable workflows, and streamlined corporate travel booking with Center.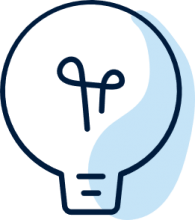 Real-time expensing is a game-changer.
So is our pricing.
Each time you swipe CenterCard, the merchant pays a small fee to Mastercard—and that fee is shared with Center. There's no upfront investment, no licensing fees, no surprises.  
Only pay for corporate travel when you book. We charge a flat fee per trip that includes unlimited itinerary changes, self-service cancellations and adjustments, and 24/7 omnichannel traveler support and services. 
Launch with confidence. Our first-class deployment team and ongoing support experience ensure your success, at no additional cost. 
All of the Features, None of the Fees
Corporate Card Program
Use CenterCard everywhere that accepts Mastercard. Empower employees and teams with individual or department cards so they can swipe, snap, and submit on the go. Need virtual cards? We have those too.
Powerful Expense Automation
Streamline the entire expense process from swipe through reconciliation with dynamic approval workflows, custom fields, ERP integrations, and dynamic CSV exports. Intelligent software audits 100% of expenses.
Travel Booking
Manage travel and expense in one place, enabling greater visibility and control of all spend including off-platform bookings. Employees book their trips easily, on budget, and within policy.
Low-lift, Custom Deployment
Our dedicated deployment experience is designed to build confidence and ensure success, at your pace. We personalize Center to your business requirements, including configuration, ERP integration, and custom approval flows.
Real-Time Insights
Eliminate surprises. See all employee spend as it happens to gather insights, identify savings, and drive timely, better informed budget decisions.
Support, Every Step of the Way
With Center, you're never alone. Lean on first-class deployment, account management, and user support to maximize value and impact, from travel booking through account reconciliation and closing the books.
Having Center has been world-changing for our organization. It has streamlined our processes and has given freedom to our departments. Everyone is very happy with Center.
Government
When you consider the time savings, eliminating paperwork, and tiered rebate, my department is delivering significant savings. It's a big deal.
Construction
Center has saved us money from Day 1. Over the course of a year, that will equate to several hundred thousand dollars of savings or more. Center is a no-brainer, and we couldn't be happier with the platform.
IT Services Company
Center Powers Smart Businesses
Learn more about ROI, deployment, and hear customer success stories from a Center expert. Schedule a personalized demo today.