4 Ways Center Helps Non-Profits Thrive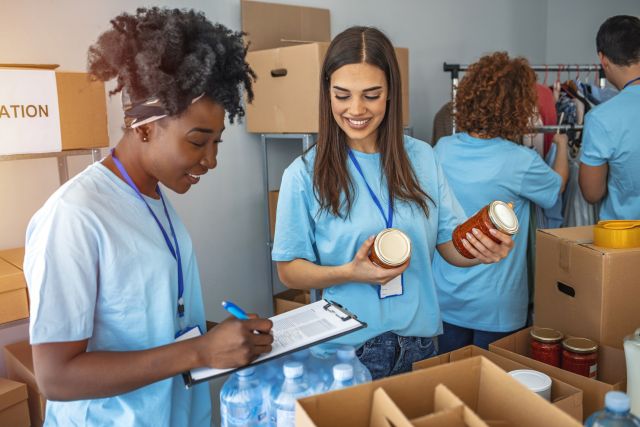 From charitable and religious organizations to trade associations, non-profit businesses must be resilient and resourceful to make meaningful progress toward their mission while finding new ways to keep donors and volunteers engaged. Managing expenses effectively is crucial, and integrating new technology and tools across is increasingly critical to meeting larger goals.
The Center team recently analyzed the top trends affecting non-profit businesses, and how Center can help them recover from the significant challenges of the pandemic. Here's what we're seeing.
1. Allocating precious resources wisely
Successful non-profits recognize that retaining donors and volunteers is easier and requires fewer resources than acquiring new ones. Similarly, they choose intuitive tools that eliminate time spent on tedious manual tasks.
Non-profit teams praise Center for being particularly easy to learn and use.
"This software is not difficult to use, very easy to train employees. The software is intuitive and very simple to move around in. We used to have issues with employees incorrectly coding their expenses, or not being comfortable using our old software. All of our employees unanimously say they can use the Center app with ease." 
Ginger G., Accounts Payable Coordinator        
"I love the ease of use, whether on the computer or using the mobile application. It is very easy to put in receipts, categorize spend and then go about the rest of the day. The ability to issue cards, control credit limits and adjust on the fly has been very helpful for our employees in making purchases / other spend."
Verified User in Non-Profit Organization Management
"Center has made expense reporting much faster / easier. Simple and quick setup and integration. Center is helping me to manage expense reporting in a more streamlined way and ensure accuracy when closing the books."
Verified User in Non-Profit Organization Management
2. Prioritizing hybrid and more frequent engagement
The pandemic forced many non-profits to rethink their engagement strategy, with increased focus on virtual events and digital content. Another key trend is shifting resources from orchestrating one large annual event to promoting smaller campaigns throughout the year.
Using Center allows non-profit teams to prioritize more time on new event formats, digital storytelling, and donor communication to support mission-critical work.
"Time saved allows us to spend more time on our mission and less time on paperwork. We knew we needed a solution to better manage tracking our team's expenses, but we had no idea how much time we would save and how easy it would be to transition to a new system."
Amy F., CEO
"I am saving time and helping my organization be better equipped and streamlined to optimize performance. I can use the time I saved to do other things that are more impactful…I also love that there are so many willing people to help when I need help with something."
Emma L., Project Manager
3. Building up resiliency and capacity
Amid the uncertainties of the pandemic and the economy, successful non-profits are prepared to change course and stay flexible as they interact with their members, donors, and community.
For non-profits who want to stay nimble, Center offers real-time visibility into spending so they can see the big picture and adjust course quickly.
"Ease of use, reminders to log expenditures, camera integration for recipes. Easy to catalog. All employee expenses cataloged in real time. Great up to the minute picture of outlay."
Verified User in Non-Profit Organization Management
"Our biggest issue before Center was getting cardholders to submit their expenses for approval on time. This led to delays in closing the books each month. We have seen significant improvements since implementing Center."
Greg S., CFO
"We have multiple dept/programs, a 24/7 employee base, four different types of employees, and LOTS of plates spinning. Center has helped us to streamline the receipt process, allowing us to move closer to a paperless environment."
Patti T., Director of Accounting
4. Doing more with less
The events of 2020 dramatically impacted non-profits of all shapes and sizes. Forty percent of organizations reported revenue losses for 2020, including 54% of arts organizations and 36% of all others. Organizations that reported losses lost an average of 31% total revenue and 7% of their paid staff.
Simply put, today's non-profits need to do more with less, and Center is a powerful tool for managing expenses effectively while eliminating card and software fees for good.
"Quick & easy way to keep up with business expenses. Instantaneous submission of expenses – you can purchase something and immediately assign the expense to a specific fund & be done with it! No more waiting til the end of the month, losing receipts, etc…this expense management is very cost-effective compared to others we have used in the past." 
Katie T., Director of Operations, Mid-Market
"The software seamlessly matches charges, even foreign currency charges with receipts making expense reconciliation a breeze. The phone app is best in class as well. It has massively cut down on our accounting costs by not having to do end of month reconciliation. These cost savings allow our small non-profit to put more funds into our programming."
Craig M., CEO
"For non-profits, tracking spend by program is essential and Center really helps with this. I'm able to see all of my data in the Expense Hub, and then I can sort by specific program or grant if I want to run reports or do a more detailed analysis. I'm truly happy with the service Center has provided and time saved allows us to focus on our mission."
Amy F., CEO
Ready to learn more?
Read more about Center's best-in-class customer rating and recent accolades for usability and user satisfaction on G2. And if you'd like to find out more about how modern spend management tools can empower your team to do more, schedule a personalized demo today.