Real-Time Expensing Means Real Time Saved
Loved by Finance Teams, and Employees

"Center took our expense management to the next level. It's fast, easy to use, and customer support is top-notch!"

Want to see a personalized demo?
Spend a few minutes with a spend management expert and see how Center can help you:
Close the books faster
Reduce the time spent on review, audit, and accruals by 90%
Cut down the days between spend and expense submission
Increase the number of expense reports submitted, and with receipts!
Center is highly customizable to every business process. We look forward to tailoring the conversation around you and your needs.
You're One Step Closer to Easy Expense Management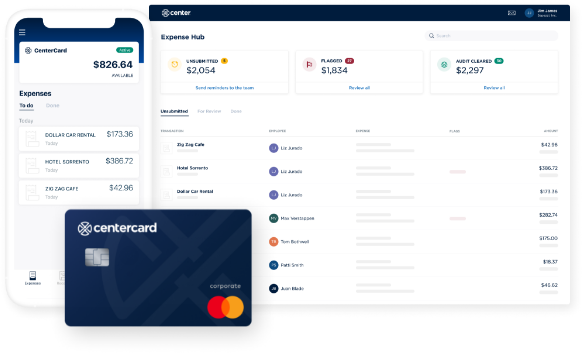 Simplifying expense management for small and medium-sized enterprises across industries.