Is Your Company Ready for a Corporate Card Program?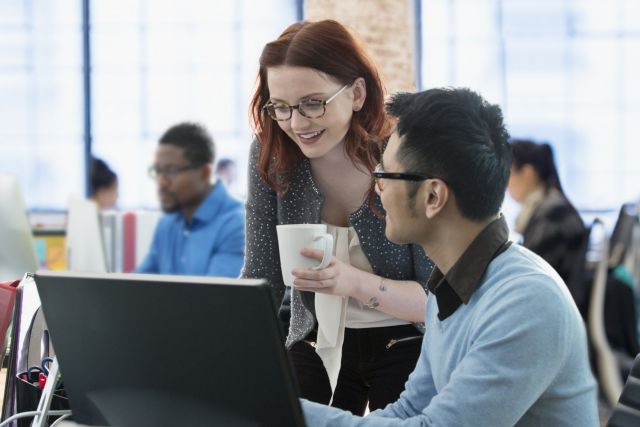 Adopting a corporate card program is an important company milestone, but how do you know when it's time? Here are some factors to consider.

When your company is just starting out, you can usually get by with a small business card or by having employees use their own cards for travel and purchases. But when your company reaches a certain stage of growth, there are clear advantages to setting up a corporate card program. Here are a few signs that it's time.
1. It's time for a faster and more predictable expense cycle
Revenue is growing. Marketing is killing it on Google AdWords. Account execs are cutting deals across the country. It's going to be a great quarter!
And then the expense reports come rolling in. Employees who held on to receipts for 5 months want to be reimbursed for expenses that no one knew were coming. $13,000 for online ads. $15,000 for flights. $8,000 for meals. $500 for a hot air balloon ride? The list goes on.
Establishing a corporate card program helps get your whole team on the same cycle of statements and reports, which helps prevent painful budget surprises.
Achieve more: With CenterCard, managers can quickly answer the question "How am I tracking to my travel and entertainment budget this month?" thanks to real-time data that directly integrates with Center Expense software.
2. It's time to set clear parameters around spending
When employees are spending money on behalf of the company, things can get a little messy. It's easy to fall into a pattern of spend now, ask permission later. Tough conversations about what is OK and what is not take place after the fact—or they don't happen at all. At best, you're spending more than you need to be on discretionary expenses like subscriptions and office supplies. And at worst, you're increasing the risk of fraud.
Rolling out a corporate card program is an ideal time to establish clear policies so everyone can be on the same page about the plan.
Achieve more: CenterCard integrates directly with Center Expense software, which includes flexible policy settings.
3. It's time to analyze your spending more closely
Whether you're building a company from scratch and analyzing return on every investment or growing your team and trying to allocate budgets efficiently, you need an effective way to track your discretionary spend—which can add up to a whopping 25% of your overall budget. When expenses come in piecemeal, on faded-out receipts taped to sheets of copy paper, this is difficult to do.
Corporate card programs help by delivering your expenses in a clear, consistent format and organizing them by merchant category code. You can more easily identify opportunities to trim costs and to negotiate volume discounts with frequent suppliers.
Achieve more: CenterCard integrates directly with Center Expense software for even faster and more powerful analysis and reporting.
4. It's time to empower your employees to spend
A growing company needs to be nimble—not every opportunity can be anticipated a quarter ahead of time. Bureaucracy and personal credit card limits can't slow down your team from acting on opportunities that will help you grow, whether it's executing a quick ad buy, upgrading your trade show presence on the fly, or closing a big sale over a fancy dinner. Requiring your team members to use their own cards can limit their ability to act, or place extra pressure on their personal finances.
When you have a well-structured corporate card program in place, your employees are empowered to spend for the good of the company (and to make a good impression at that client dinner).
Achieve more: You can set and change employee credit limits easily, and employees can track those limits in the CenterCard mobile app.
5. You've experienced, or suspected, expense fraud
We believe that employees generally want to do the right thing, but unfortunately there are some who don't. We have heard about cases where employees falsified receipts or even manufactured fake ones to cover personal sushi dinners, golf outings, or sporting events—or where they purchased and expensed items, and later returned them for cash.
Corporate cards make it easy to ensure that the amount charged always matches the amount expensed, and if a purchase is returned, then the refund goes directly to the company.
Achieve more: CenterCard includes standard industry fraud and security protections. What's more, if a card is lost, it's easy to turn it off to prevent other transactions.
TO THE POINT:
A thoughtfully designed corporate credit card program can help your growing company manage its discretionary spend predictably and flexibly, empowering your employees to spend with the right controls in place. It's a powerful first step toward transforming your budget into a strategic tool.