April 2018: What We're Reading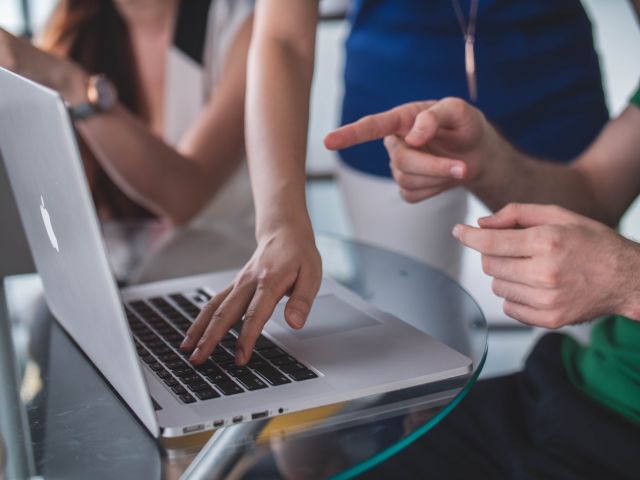 News and insights to keep you up to date and on track—the new role of the CFO, lessons from a failed startup, scaling startup culture, and more.

We're here to help you make your business spending more strategic, intelligent, and connected. Stay up to date and on track with recent insights from business strategy experts and fintech thought leaders.

I Can't Wait for You to See What We Do Next
Kevin Gibbon | @kevingibbon
Growth can be a compounding problem when you're chasing the wrong targets. The CEO of a failed tech start-up gives an honest account of the factors that led to the difficult decision of closing the business down, and what he'll do differently next time.
"Growth at all costs is a dangerous trap that many startups fall into, mine included."
How To Establish Values on a Small Team
Amelia Friedman for Harvard Business Review | @ameliafriedman
One tech leader shares the importance of establishing corporate values early, and using them as your team's north star as the organization grows and changes.
"Developing your corporate values early in your company's history can have a lasting and positive effect on your organization and its culture, and it's easier to do when your team is small. After all, it's much easier to steer a four-person speedboat than a 2,000-person cruise ship."
Should You IPO?
Keith Button for CFO | @cfo
The number of tech company IPOs is at a record low, and many companies are choosing to remain privately held for as long as possible to avoid the risk of an unsuccessful public offering.
"Because the amount of private capital now coming into the early-stage market for tech companies is so large, the bar for CFOs going public is much higher."
This CEO's Top 3 Secrets To Scaling His Startup's Work Culture
Jenna Abdou for Fast Company | @FastCompany
When you're growing rapidly, it can be challenging to maintain a strong culture. One CEO shares three simple strategies for ensuring your culture grows along with you.
"Whatever you want to get out of measuring metrics, you can achieve better and faster by establishing it as a part of your culture."
How CFOs Can Better Support Board Directors, and Vice Versa
Frithjof Lund, Justin Sanders, and Ishaan Seth | @McKinsey
The successful CFO is expanding beyond the traditional role of financial reporting to engage more proactively and frequently with their board, adding value and perspective and cementing their strategic importance to the organization.
"The biggest opportunity for a CFO's relationship with the board often hinges on being able to put together an objective view on what a business's performance has been, how it compares with the market and other businesses in a company's portfolio, and what the board should expect of future performance."
A (Digital) Dream Deferred
Vincent Ryan for CFO | @vincerCFO
The results of CFO's survey of finance executives demonstrate the love/hate nature of technology adoption. While the majority know that new digital tools and innovations are the way of the future, the costs and necessary training can be barriers.
"When asked to complete the phrase, 'For most CFOs, technology is …' finance executives gave a wide range of responses, not all positive. They ranged from 'a chance to differentiate' to 'a necessary evil.'"