Center Leads G2 for 4 Consecutive Quarters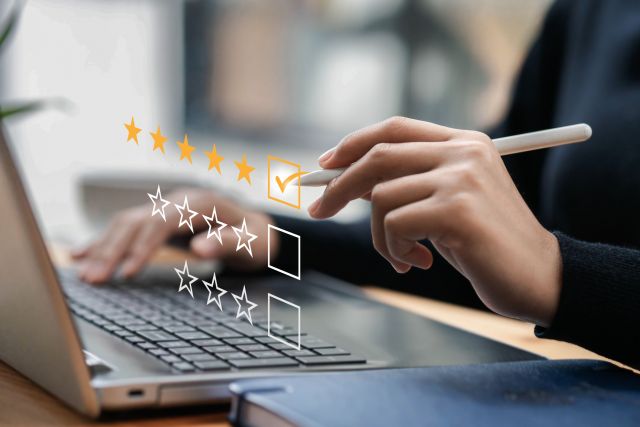 The results are in! Center has been named an industry leader in Spend Management, Expense Management, and Travel and Expense in G2's Fall 2022 Reports. G2 is the gold standard for technology and software rankings, and we are proud to be recognized as a leader in these high-profile categories.
These headlines from recent G2 reviews tell us we're on the right track as we transform spend management to be more configurable, extensible, and intelligent:
We are especially proud to have been awarded three G2 badges that reflect our commitment to delivering user-friendly experiences that teams love, backed by outstanding service.
Best Usability – Spend Management
Spend management tools are only helpful if everyone actually uses them, and we work hard to make sure Center is as simple and intuitive as possible—from the team members submitting and approving expenses to the finance team to the budget owners and execs who need to keep budgets on track.
Here's what some recent G2 reviewers had to say about Center's ease of use:
"Brilliant and easy."
Super easy to use, fast, saves thousands in time. The admin platform is customizable and easy to make changes and department specific requirements. Job costing is a breeze.
Joshua M., CFO, Mid-Market
"Center makes expense management easy!"
The interface is intuitive and simple. Filing long expense reports and spending hours configuring new charts of accounts is a thing of the past.
Administrator, Computer Software, Small Business
"Easy to Use Expense Solution."
The app and the desktop version are easy to use. The flow is the same on both, which is quite nice after years of using expense solutions with a differing app and desktop versions. Both the submission and approval processes are intuitive. Attaching receipts and selecting required fields takes just seconds, and you are done.
Administrator, Printing, Mid-Market
"Center is A+++." 
Center is easy to use. Easy to train new employees on. And perhaps the most important, customer service is fantastic.
Melissa B., US Controller, Mid-Market
Best Relationship – Spend Management
We view every customer relationship as a true partnership, from our white glove deployment customized to your business processes and requirements to friendly, responsive customer support whenever you need it. Customer success is our success, and we regularly incorporate new feature ideas from our customers into our active product roadmap.
Here are a few highlights of what G2 reviewers most appreciated about working with the Center team:
"Excellent Customer Service."
[The Center] team is incredibly supportive, responsive, and resourceful. They do whatever they can to help our team.
Scott L., Director of Finance, Mid-Market
"Great implementation team. Very good at communicating and wanting to get the product right!"
They are catering to us. Center's implementation team is working on lots of out-of-the-box solutions for us. We use Acumatica for our accounting software. Center is getting the imports and exports set up along with our projects.
Tyler B., Mid-Market
"Center is A+++."
Center is easy to use. Easy to train new employees on. And perhaps the most important, customer service is fantastic.
Melissa B., US Controller, Mid-Market
Users Love Us
Is it possible to love your expense management software? With Center, it is! We're committed to building tools that teams use and love.
Here's what recent G2 reviewers love most about Center:
"Staff love it!"
Our staff really like the instant ability to snap a photo of their receipt, classify and submit within minutes of the purchase, rather than wait for settlement of the transaction. Approvers appreciate seeing all their staff charges in one place versus looking at individual reports.
Administrator, Religious Institution, Mid-Market
"I love how easy the Center portal is to navigate."
The Center app makes recording transactions quick and easy.
Mary Ann J., Controller, Mid-Market
"Great Expense Program. Love it."
Simple, free, live expense submission as you go throughout your day. . . as you purchase, the app asks for photos of the receipt then submit, done. So easy to use.
Daniel W., VP of Operations, Small Business
"A great tool that grows with you."
I love that Center is so flexible and customizable. I also really appreciate having a live and responsive support team, versus a chat with a bot. We also love that the Center card limits can be adjusted in real time, so we can avoid embarrassing 'decline' notices at the check-out counter.
Colleen M., Project Manager, Mid-Market
We're grateful to all of our customers who took the time to share their experience with Center on G2. We're determined to keep wowing you with industry-leading usability, next-level service, and great new features your teams will love! Read more G2 reviews here.
And if you'd like to find out more about how modern spend management tools can be user-friendly, easily customized to your needs, and loved by everyone who uses them, schedule a personalized demo today.