Center Leads G2 for 5 Consecutive Quarters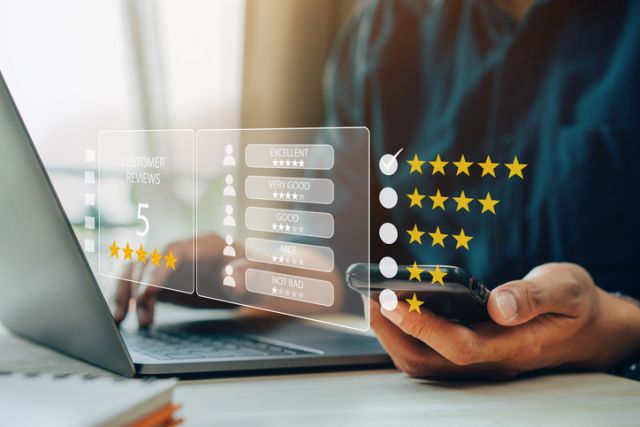 Center has again been named leader and top performer in Travel and Expense, Spend Management and Expense Management in G2's Winter 2023 Reports. G2 is the world's largest and most trusted site for technology and software rankings, and these headlines from recent reviews tell us we're on the right track as we transform spend management to be more user-friendly, customizable, and intelligent:
We're especially proud to be recognized with four G2 badges that reflect our commitment to delivering easy-to-use tools that teams love, backed by outstanding service.
Easiest to Use – Spend Management 
We're committed to making Center simple and intuitive for everyone to use, from spenders and managers to the finance team and execs who need to keep budgets on track.
Here's what recent G2 reviewers have to say about Center's ease of use:
"Very Easy and Intuitive."
Center has simplified the process of expense reports for our employees. It makes setting up compliance rules very simple. Center saves us time and cost managing expense reports.
Ameya B., Financial Analyst, Small Business
"Great service and easy to use!"
Simple user interface and the reports are great. Having the cards connected directly to the app is a big time saver for all our users.
Verified User in Facilities Services, Mid-Market
"Easy to use corporate expense management!"
The support is amazing. I love that our employees can tackle the coding and uploading receipts at the time of purchase. The amount of time Center has [saved] in our accounting department is monumental.
Verified User in Construction, Mid-Market
Best Relationship – Spend Management
We consider each customer relationship to be a true partnership, from customized white glove deployment to friendly, responsive customer support whenever you need it.
Here's what recent G2 reviewers most appreciate about working with the Center team:
"Great support and a lovely product."
Center has a fantastic support department, which makes life that little bit easier. The product itself is amazing, and the continuous updates are refreshing. Meetings with the account rep are always productive and lead to any issues being resolved.
Verified User in Real Estate, Mid-Market
"Prompt customer service and easy to use!"
I appreciate how helpful and quick our customer service representative is with any questions that we might have.
Verified User in Religious Institutions, Small Business
"Excellent Customer Service."
Their team is incredibly supportive, responsive, and resourceful. They do whatever they can to help our team.
Scott L., Director of Finance, Mid-Market
Easiest Setup – Spend Management
Legacy expense management software is typically complex and costly to deploy, but not Center. We get you up and running quickly with tools that can be easily customized for your specific business needs.
Here's what recent G2 reviewers had to say:
"Easy to implement, efficient to use!"
System is very user friendly from both a front-end and back-end perspective. The team was very knowledgeable and helped us get set up very quickly.
Michael S., Corporate Controller, Enterprise
"Great Experience."
The system is very easy to navigate, and our experience with implementation has been wonderful so far. We had a great rep that was able to walk us through each process and assist with any questions we had. The system is easily modified to fit our companies needs and reporting specifications.
Verified User in Insurance, Mid-Market
"Easier to get up and running than Concur."
I've installed Concur at two previous companies. Center Expense was so much easier to create workflow and rules and adminster the expense process. Top it off that Center Expense does not cost $7.50-$11.00 per expense report. It is free…highly recommend using with the CenterCard for a great employee/user experience.
Jennifer P., Chief Financial Officer, Mid-Market
Highest User Adoption – Spend Management
Spend management tools are only helpful if everyone actually uses them, so we're especially happy to see our commitment to making Center easy for teams to learn and use resulting in high user adoption and satisfaction.
"Staff love it!"
Our staff really like the instant ability to snap a photo of their receipt, classify and submit within minutes of the purchase, rather than wait for settlement of the transaction. Approvers appreciate seeing all their staff charges in one place versus looking at individual reports.
Administrator, Religious Institution, Mid-Market
"Center is an Excellent Platform"
Not only is the finance team pleased with the change in expense reporting but so are the users.
Verified User in Accounting
"BEST POSSIBLE SOLUTION FOR TRACKING PURCHASES."
I absolutely love it! It is fast, functional and fantastic. I wish all of my programs were this user-friendly.
Stephanie Z., Accounts Manager, Mid-Market
Thanks to our customers for taking the time to share their experiences with Center on G2! We're determined to keep wowing you with industry-leading usability, next-level service, and great new features. Read more G2 reviews here.
And if you'd like to find out more about how modern spend management tools can be user-friendly, easily customized to your needs, and loved by everyone who uses them, schedule a personalized demo today.