Center Ranked Easiest to Use on G2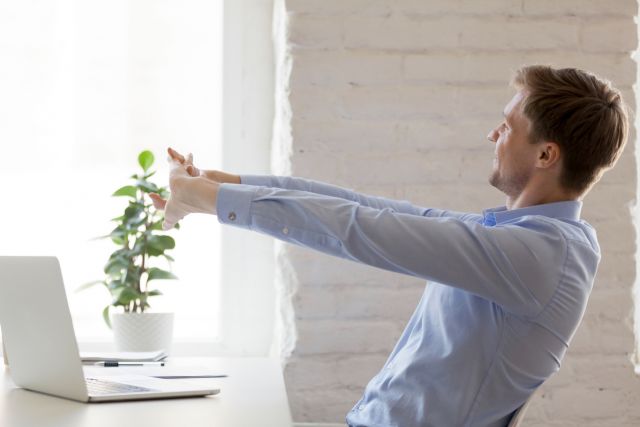 We pride ourselves on being easy to use, and it's great to see that reflected on a trusted rankings site like G2! Center tops G2's list for easiest to use spend management software.
A product's usability score is calculated by a proprietary algorithm that factors in real user satisfaction ratings of how easy the product is to administer, as well as how well the product meets business requirements, among other factors.
Center is Easy to Learn and Use
To keep your best minds focused on moving your business forward, it's critical to replace clunky, time-consuming tools and processes with modern, user-friendly ones. Center is designed to save everyone time and eliminate frustration, so teams actually use and love it. We get your teams up and running quickly with user-friendly training and tools tailored to each role.
"Easy to implement, efficient to use. System is very user friendly from both a front-end and back-end perspective. The team was very knowledgeable and helped us get set up very quickly." 
Michael S., Corporate Controller, Enterprise 
"The ease of use on both the user and administrative side is excellent. For employees, it's a 1-minute process to code and submit their expenses. There are similar options out there, but we considered Center to be the best overall."
Verified User in Education Management, Mid-Market
Center is Easy to Administer
We respect your teams' valuable time and keep the lift as light as possible at every step. Center's self-service admin tools make it easy to adjust limits, lock cards, and issue new cards any time.
"Simplicity of use, convenient to use on the go and easy to make corrections in the backend. It's saved me, personally, days of work at month end, which has helped us close quicker. It's 10 times better than our previous corporate card program."
Verified User in Oil & Energy, Accountant, Mid-Market
"Super simple setup, great customer service, and effortless expense management. We haven't found anything we dislike. Compared to our legacy solution of manual expense reimbursement, this is a game-changer. Having artificial intelligence working in the background to help sort our different expense types really helps cut down on a lot of extraneous administrative burden, too."
Collin G., Founder, Small Business
Center Meets Business Requirements
Your spend management solution should adapt to the unique and changing needs of your business, not the other way around. We configure Center to your requirements including customizing policy rules, job and project codes, and approval flows so you can track expenses exactly the way you want.
"Coding of expenses to Jobs, Phases, Equipment, and General Ledger Accounts works well with our uploads into the ERP. Approvals ensure correct coding before reaching accounts payable for uploading. Real-time coding of expenses. You don't have to wait for the settling of the transaction. Improved transparency to employee spending. Closing and uploading of transaction details for streamlining month-end closing."
Rex K., Vice President of Business Operations, Mid-Market
"Best: ease of receipt submission and coding. Way easier and more efficient than Wells Fargo. A lot less time-consuming on reviewing and submitting expenses. More user-friendly. Showing a bigger and cleaner picture of total expenses. Increased productivity and performance."
Verified User in Construction (Staff Accountant)
Ready to learn more?
Read more about Center's best-in-class customer rating and recent accolades for usability and user satisfaction on G2. And if you'd like to find out more about how modern spend management tools can empower your team to do more, schedule a personalized demo today.