Evolving Fiscal Culture As You Grow, Part Two: Scaling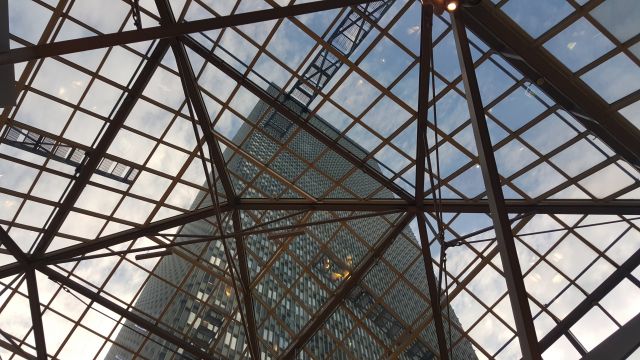 What worked with 20 employees often becomes harder to maintain and manage at 200. Why fiscal culture must adapt as your company grows.

In Part 1 of our Evolving Fiscal Culture As You Grow series, Starting Strong, we covered strategies for shaping a strong fiscal culture in the early days, but remaining flexible as you grow is key.
As we've prepared to launch our CenterCard program, we've talked to dozens of companies of all sizes about the business challenges they face. In this piece we've included a few quotes from our research to illustrate the experience of finance leaders of companies in the growth stage, in their own words.
For many mid-sized companies (generally between 100 and 1,000 employees), it's increasingly important to grow revenue, achieve profitability, meet financial targets, and demonstrate operational rigor to satisfy investors or even pave the way to an IPO. Your fiscal culture may need to shift to support a change in strategy or to respond to unexpected business challenges and opportunities.
Practically speaking, policies and policies need to grow and evolve along with your team. What worked with 20 employees often becomes harder to maintain and manage at 200.
Team structure and tools
At the scaling stage, the finance team typically expands to include more specialized functions, although it doesn't always grow as quickly as other teams like sales and marketing do. More employees throughout the company mean more pressure on finance, with more expenses to track down and review, more complex budgets to track, and more reports to generate. And when a company is seeking outside funding or planning to go public, the demands on the finance department increase significantly. More specialized tools, such as Concur and budgeting or planning software, are often added to the mix during this stage of growth.
Corporate card usage
A corporate card program is often introduced in the scaling stage, but it may be optional instead of mandatory, and things can get messy. As teams grow and there are more employees making purchases with their own cards, duplicate subscriptions, wasteful spending, and out-of-policy expenses become increasingly common. Expense reports continue to be a challenge to track down, and the lack of visibility into spend starts to have a larger impact on the overall financial picture. The time required to consolidate and reconcile data across multiple sources skyrockets, and when information doesn't come in on time, many companies start making monthly accruals to account for outstanding expenses. The monthly close process becomes more time consuming, but less accurate—even though it's more important than ever to hit financial goals.
On hitting the threshold:
"When you're a startup, you want to do things in a flexible way, and I was never in a big rush to implement a corporate card. But as you grow, you start to care about making those expense targets."
CFO, IT software company
Common challenges in scaling companies
Employees may overextend themselves financially by covering business expenses on their own cards or opening up additional credit card accounts to keep business and personal transactions separate.
More employees traveling and associating their business cards with services like Uber, Lyft, and Airbnb increase both the likelihood of personal expenditures being mixed in with business and the difficulty of identifying which is which.
More employees traveling typically means more delays in submitting expense reports, resulting in a loss of visibility. Finance team members have to spend more time tracking down reports and missing data instead of spending time on more strategic activities.
Outstanding expense reports, duplicate data, and missing information–spread across multiple sources  like Concur, bank statements, and personal card statements–make it increasingly difficult to close books at the end of each month.
Team members may chafe at new processes and policies or feel that the company is losing its startup spirit.
Cost center managers are accountable for managing to a budget, but they lack real-time visibility into their employees' spend, often learning that they went over budget 15 to 30 days after month-end.
Cross-departmental communication can become more challenging and less collaborative.
On the challenges of being a good business partner:
"It's hard to be a good finance business partner when I have to go explain that because someone didn't submit their expense reports for three months, now we're way over budget. It's hard to really navigate and steer the business."
FP&A Manager, healthcare tech company
Suggestions for just-right spend policies and programs
Implement a corporate card program, and ensure that all spenders use it for business purposes.
Articulate a clear policy on what expenses can be made on personal cards, and which expenses need to be pre-approved.
Implement a clear process for software subscriptions to minimize duplicates and unused renewals.
Communicate clearly that if business cards are associated with app-driven services like ridesharing and meal delivery, any personal expenditures should not be included in expense reports. Provide clear, specific examples of business and personal expenses, addressing "gray areas" like working late or personal days tacked on to business trips.
Educate team members on the impact of discretionary spend.
Revisit existing policies to ensure they are still meeting the needs of the business. Be sure to involve employees in the process to avoid surprises and secure buy-in.
Investigate ways to reduce the time employees need to spend on submitting expenses.
Dedicate time with company leaders to discussing how planned spending is supporting overall business strategy, and make adjustments if needed. Be sure to focus on strategic spending opportunities as well as reductions.
On the ultimate goal:
"We're not looking to underspend budgets. We're looking to spend them, to invest the money, and we need up-to-date information to dial back or to invest more when we need to."
FP&A Manager, healthcare tech company
TO THE POINT:
When you're scaling, or preparing for a big milestone like securing funding or going public, clear policies and strong communication are essential for balancing out decreased visibility into spending.