The Future of Leadership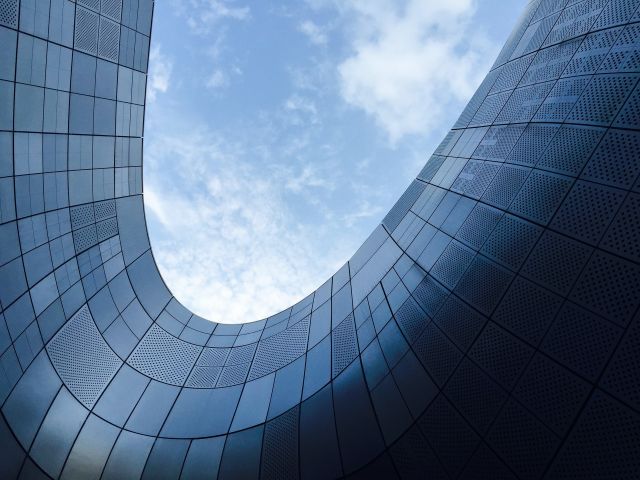 This month, we highlight articles on digital transformation, upskilling, the future of leadership, and more.

News and insights to keep you up to date and on track: digital transformation, upskilling, the future of leadership, and more.
Klaus Heesch for Fast Company | @FastCompany
How should leaders move forward in the landscape of an ongoing pandemic? Here are four key tips to ensure employees stay engaged and productive in a time of unpredictability.
"As leaders chart a path through uncertainty, it's important to remember the framing of an ecosystem. Any experience or any one person can be connected to others or even groups of others. And it's a leader's job to bring them all together."
Fiscal culture is company culture. What's yours? 
Sanjeev Parlikar and Udit Sharma for CFO | @cfo
To better deal with economic volatility, CFOs need to shift traditional budgeting and planning processes to integrated business planning, which combines financial planning and analysis with sales and operations planning.
"Sophisticated CFOs know that it's time to change [the] budgeting and forecasting paradigm fundamentally. These CFOs understand that ongoing economic uncertainty requires a process that does more than passively plan and report after the fact."
Set your team up for the future with real-time expensing: How Real-Time Expensing Works
Deanna Laster for Forbes | @Forbes
Companies that embrace digital transformation see a number of benefits, among them reducing time to market, improving solution quality, and revolutionizing their culture.
"If the company invests resources to streamline its operational and deployment deficiencies by leveraging a digital transformation, it can … minimize costs and time by getting customers to use their solution in a quicker, more efficient manner."
Center is one core digital transformation project you can start and finish in days, not weeks or months: Does Your Expense Automation Stop at the Back Office? It Doesn't Have To.
Kip Krumwiede, PhD., Lawrence Serven, and Robert Liou for Strategic Finance | @SFMagazineIMA
Solid forecasting and planning processes are essential for any company to adapt to changes in economic forces. Here are five ways that predictive analytics can improve forecasting and reduce risk.
"Contrary to what you hear and read, predictive analytics doesn't have to be super complex and require a data scientist or expensive software, at least at first."
More on how new tools can help finance increase strategic impact: Is Your Finance Team Under Pressure? Eight Ways Center Can Help
Sara Caroline Sabin for Entrepreneur | @Entrepreneur
As companies work to figure out what their "new normal" looks like, burnout and stress are on the rise. Leaders need to focus on clear communication with employees, particularly around mental health and wellness, decision making, and the intentional inclusion of off-site employees.
"Open communication from the leadership team is a two-way street—be open, honest and transparent with your employees, and they are more likely to be open and honest with you."
Rachel Ranosa| @PeopleMatters2
Leveraging and capturing a diverse workforce's knowledge and perspective helps to create a "culture of learning" in a company, a key element in encouraging new skills development.
"Everyone has to be in it with the intent of driving forward change. Progress happens when everybody gets to participate and be a part of the solution."
How Center helps finance teams work smarter: What is the Purpose of Expense Management Software?
We're here to help you optimize your spending so you can come out stronger. Stay up to date with the latest insights on business strategy, company culture, and finance.