The Great Resignation, and Why Your Finance Tech Stack Matters More than Ever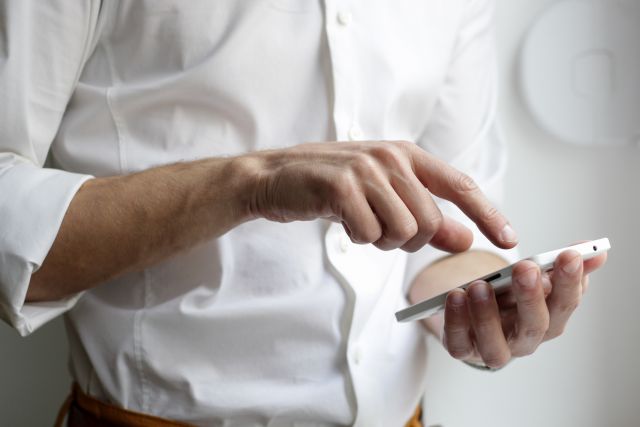 Worried about employee engagement and turnover? Update your finance tech stack.

I was shocked when I heard this from a colleague at another company. We've clearly entered the stage of the Great Resignation where recruiting is so competitive that candidates can afford to be fickle.
"We were pretty far in the recruiting process with a candidate when he asked about our tech stack for finance and HR/payroll. After I told him, he ghosted us."
The statement wouldn't be surprising from a software development manager hiring a new engineer—for coders, the tech stack is paramount. But I've never heard anything like this in the finance realm.
The Rise of the Great Resignation
Texas A&M professor and organizational psychologist Anthony Klotz coined the phrase the Great Resignation, predicting what would come post-COVID. In fact, the quits rate, the number of voluntary resignations in a given month, hit multiple all-time highs this year. In November alone, 4.5 million people quit (3% of the workforce). According to the US Bureau of Labor Statistics, one-fifth of the total US workforce had turned over between April and November.
Some shrug off these numbers. Certainly, there was some pent-up demand of waiting to leave a job because of COVID uncertainty. Generous government benefits may have played a role. And the distribution of resignation by industry was not equal, with the service and hospitality industries experiencing the highest turnover. But there seem to be other reasons behind the exodus.
A study by Indeed found that 80% of workers believe COVID has affected workplace burnout, and 67% believe burnout has worsened during the pandemic. Those who worked virtually were more likely to cite that burnout has gotten worse.
Employers Respond with Enhanced Benefits and Pay
The default response from HR departments has been unsurprising: focus on work-life balance, time off, perks, and benefits. Companies like Bank of America have raised salaries and increased the bonus pool. Target and Walmart offered free tuition to keep and attract employees. Others have taken a more creative approach, such as shortening the workweek to 4 days.
While these steps should help, they only address part of the problem. Employee disengagement is real, and this detachment can't be solved through a modest pay increase or a once-a-week yoga class.
Employees want to contribute to a greater purpose in their jobs. They don't want to waste their prime working years on manual, menial tasks that feel tedious and don't matter. This is especially true for Millennials and Gen Z, who showed a higher propensity than other generations to quit last year.
The Cost of Disengagement
Having disengaged employees is bad for everyone involved. They do the bare minimum, make more mistakes, and are more likely to quit. They can cause relationship issues with business partners and customers. And for the employees themselves, it's a missed opportunity to contribute meaningfully to the company, gain satisfaction from completing great work, and advance their careers.
From Great Resignation to Great Digitization
Finance leaders need to look beyond pay, time off, and perks to understand the root causes of disengagement in their organization.
"Finance leaders need to look beyond pay, time off, and perks to understand the root causes of disengagement in their organization."
As the example of the job prospect ghosting a prospective employer over their finance tech stack shows, tools matter. Finance leaders know they have work to do in this area: A CFO.com survey found that 90% of CFOs plan to prioritize reducing manual, time-consuming processes over the next year. A win-win is possible for both the CFO and the finance team.
Ask Employees About Their Pain Points
Technology may be the fastest vector to improve efficiency, productivity, and engagement. The first step is to ask employees what parts of their jobs are most and least rewarding, for example, and listen. You could do a quick pulse survey, hold face-to-face meetings, or schedule a focus group. The key is to eliminate the guesswork and understand the pain points that are most affecting your employee engagement in your organization.
Prioritize Digital Transformation Projects
Use employee feedback to help prioritize digital transformation projects you already know need to be done. These types of digital transformation projects are a great oppty for CFOs and controllers to move into an ever-increasing strategic role. For new-in-role CFOs, controllers, and finance leaders, replacing an unpopular legacy system with a modern solution could be a quick win.
Update Your Outdated Expense Process
One place a digital transformation project may pay for itself and deliver engagement dividends across the company is the employee expense process.
Whether your team is filing paper or Excel-based expense reports, or using traditional expense software like Concur or Expensify, expense reports are frustrating. Employees dread filling them out and put them off until the last possible second. For finance and accounting, reconciling corporate card statements, auditing expense reports, and coding employee expenses are typically the most time-consuming aspect of the month-end close. Besides the amount of time required for everyone to chase down receipts, approvals, and missing details, a slow expense process often means an even slower month-end close, which leaves finance and executives in the dark about actuals and cash flow.
"How many days is your team spending chasing down expense reports, receipts, approvals, and missing details on expenses?"
Leave the Menial Work to Artificial Intelligence
Next-generation software can solve the problem of manual, error-prone expense data capture and truly deliver on the promise of digital transformation. Optical character recognition (OCR) and machine learning can match receipts and categorize expenses accurately instead of requiring employees to do everything by hand. Artificial intelligence can check for anomalous spend and flag suspicious transactions to reviewers far more quickly and accurately than manually auditing each transaction. And automation will route each transaction to the proper reviewer automatically so approvers no longer need to review transactions that don't matter to them.
The result? Happier, more engaged employees across the company. Travelers and office managers who file their expenses on time with fewer errors. Managers who quickly review just the expenses that need attention, rather than rubber-stamping any report that crosses their desks. An automated expense process, in turn, creates a positive flywheel effect for accounting, who can close the books faster, deliver better visibility into financials for business partners and executives, and use the freed-up time to deliver more strategic value to the business.
Conclusion
Employees are looking for more ways to engage meaningfully in their work. Decreasing the tedious, even mind-numbing tasks that have to get done will free employees to spend more time on the work that both energizes them and has a material impact on the company. Understanding your tech stack, whether in development, marketing, sales, and yes, finance, can help uncover opportunities to automate and eliminate the routine activities that wear people down.
How Center Can Help
Want to see how a modern expense management solution can deliver better employee engagement in your organization? See Center in action in this quick on-demand demo.
Photo credit: NordWood Themes