How COVID-19 Has Changed Employee Spending Habits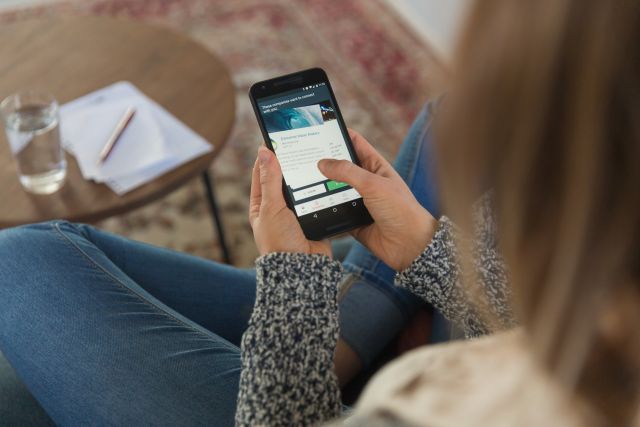 As part of our upcoming spend survey, we asked how COVID-19 has impacted business spending. See what 500 respondents reported.

How has your business changed this year? Looking at 2020, it might be easier to determine what hasn't changed. We've reimagined nearly every aspect of how we live and work. And somehow, we've managed to achieve a sense of "business as usual" throughout it all.
As part of our Business Spender Sentiment Survey, we asked how COVID-19 has impacted business spending. Nearly 500 respondents reported shifts in spend over the past six months, compared to typical pre-COVID patterns. What we found reveals varying responses to the pandemic, with a general reduction in expenses.
The most significant change is a reduction in business travel. Not surprisingly, social distancing efforts have significantly lessened travel expenses for many companies. We heard from 55% of respondents that the past six months have involved less spend in this area than in a typical year. This accounted for the largest reported change.
Remote work leads to fewer office expenses. 42% reported reduced expenses tied to the office, such as stocking the supply closet or snacks and meals.
Conversely, 29% reported an increase in WFH expenses. Companies may be spending less on office supplies, but the shift to remote work has necessitated some new expenses. Nearly one-third of respondents said that home office equipment and internet expenses have increased in the past six months.
We were also curious about high-level changes in corporate spending. How are companies adjusting their budgets? Has the pandemic reduced or raised expenses across the board? Here's what we learned.
27% of respondents have decreased typical spending to save money. The uncertainty generated by COVID-19 has had an impact on many company budgets. More than a quarter of respondents reported that their company is aiming to spend less right now.
Only 18% reported static spend in 2020. Less than one-fifth of our survey participants said their spending hasn't changed this year.
Increased spend is rare. Only a small group of respondents reported an increase in business spending in 2020. COVID-19 has impacted businesses in many ways, but it appears that in most cases it has not led to higher expenses, simply different ones.
Thinking about your typical pre-COVID business spending, what has changed?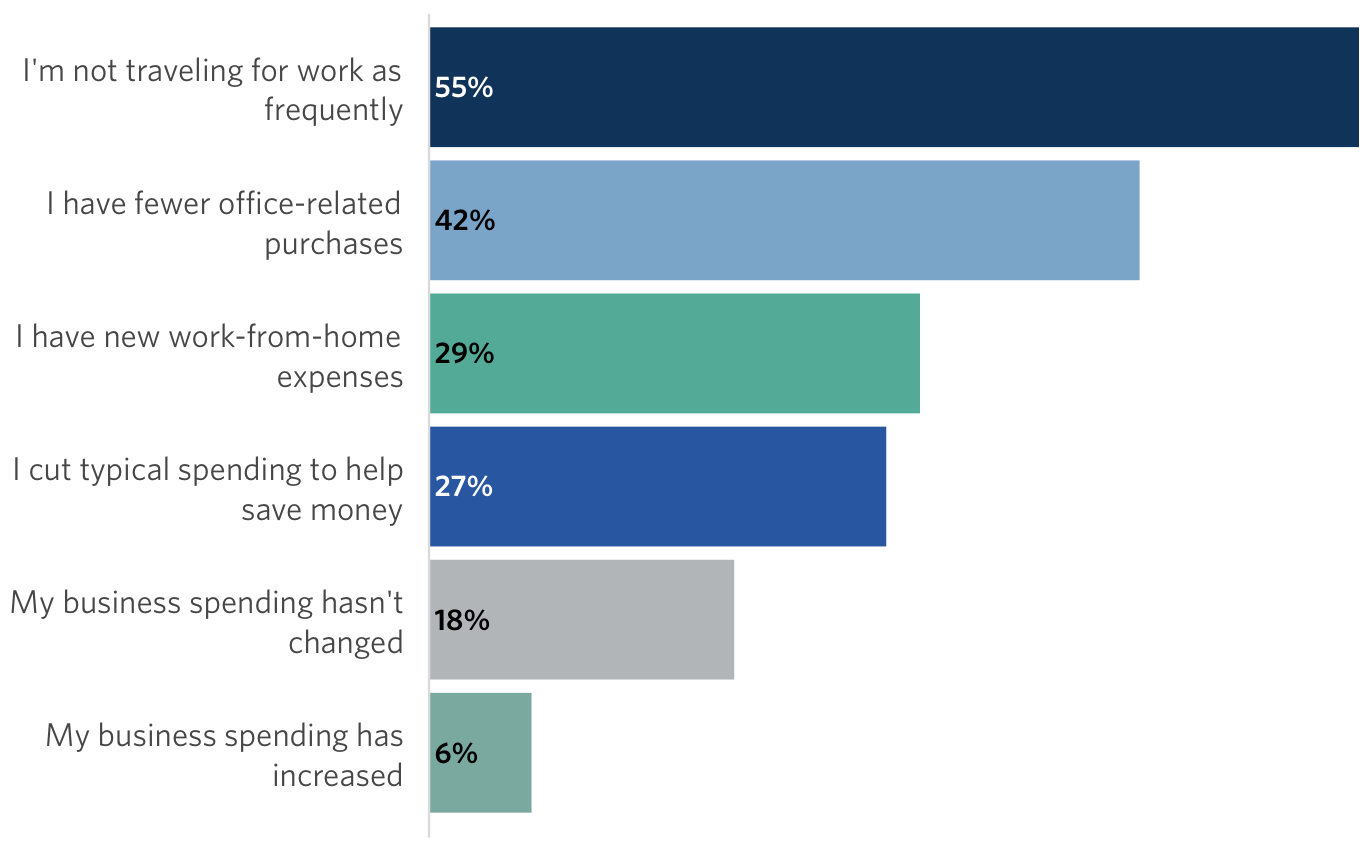 TO THE POINT:
While employee expenses have decreased across expected categories like travel, meals, and office supplies, companies have covered new WFH expenses. But the broader spending slowdown is an ideal opportunity for finance teams to rethink their systems and policies so everyone can work more efficiently when spend returns to normal.
Until then? Optimize your COVID-era finances by making expense policy changes or experience the ease of Center with a live, personalized demo.