January 2019: What We're Reading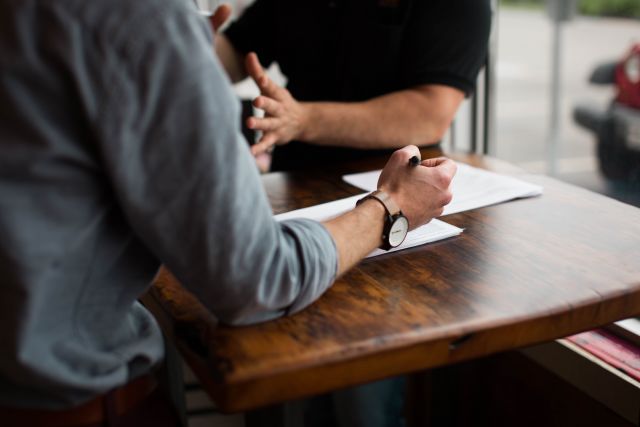 Recent news and insights to keep you up to date and on track—defining fraud, artificial intelligence in finance, the best advice for entrepreneurs, and more.

We're here to help you make your business spending more intelligent, connected, and strategic. Stay up to date and on track with recent insights from business strategy experts and fintech thought leaders.
How CFOs Can Make the Most of Business Intelligence
Tim Cooper for Raconteur | @Raconteur
The data explosion is forcing new ways to manage information. With the increased adoption of business intelligence and analytics tools, CFOs are redefining their data strategies, skills, and mindset.
The exponential growth in analytics technologies is hitting finance and they are struggling to make sense of it, forcing CFOs to change their data strategies. We don't expect [CFOs] to become technologists, but they do need to be more tech savvy, adaptable and risk loving; a completely different mindset and profile of individual.
Fraud? Maybe Not, But Some Questionable Expenses Indeed
PYMNTS  | @PYMNTS
Where is the line, and who draws it? Technology can help uncover whether expense claims are on the right side of policy, mistakes, or outright fraud.
In one case, a company gave the thumbs up to an $8,000 designer watch, chalked up to 'customer appreciation.' In another example, a $6,500 expense tied to a helicopter ride—that an employee claimed had to be taken to 'make it to a client meeting'—was denied.
The 30 Best Pieces of Advice for Entrepreneurs in 2018
First Round Review | @firstround
From building meaningful networks and examining team diversity, to avoiding pricing mistakes and learning to work with different people, First Round offers a rundown of their best advice for entrepreneurs from 2018.
If you are working for or with a Bean Counter, don't challenge the controlling nature. Don't promise more than you can deliver. When you make a mistake, own it. Don't rationalize or be defensive.
Corporate Versus Personal Credit Card Policies
Dawit Habtemariam for BTN | @btnonline
A recent study shows that 40% of business travelers use their corporate credit card for personal expenses, despite company policies against it. And roughly half of business travelers use their personal card for business reasons. Here are the implications.
The use of personal credit cards for business expenses means companies find it difficult to track spend, and that makes it a lot harder to enforce policies.
A Finance Chief's Practical View of Robots and AI
Michael Burwell for CFO | @CFO
Artificial intelligence in digital transformation is not about replacing employees with machines, it's about changing the way people work. Automating granular tasks empowers a more sophisticated workforce of financial professionals who are proactive, creative, and capable of higher levels of strategic analysis.
The greatest benefits of automated processes come from the finance function's improved ability to be proactive and creative in providing the company with insights on, for example, the macro trends that we see driving our business.