Leading Transformational Change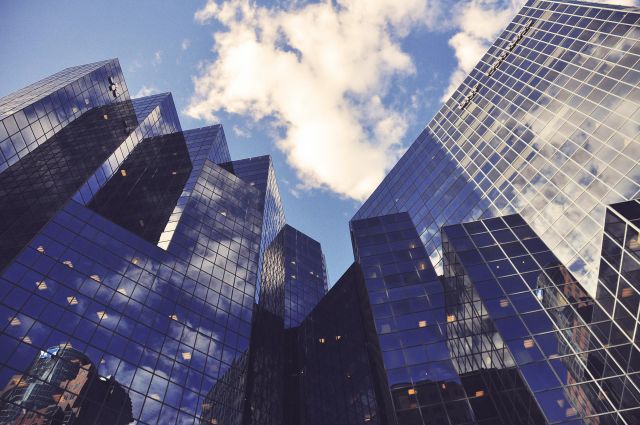 May's news roundup includes insights on real-time data, the future of remote work, strategizing for simplicity, and successful organizational change.

News and insights to keep you up to date and on track: using real-time data, the future of remote work, strategizing for simplicity, and successful organizational change.
Sandra Beckwith for CFO | @cfo
With the potential of returning to the workplace in sight, company leaders must now consider the pluses and minuses of requiring in-person work, allowing all-remote work, and everything in between.
"Companies that get the future of work right will have a huge competitive advantage in their industry for the next decade or more."
An important way to unify and energize your team: Fiscal Culture is Company Culture. What's Yours?
Shawn Freeman for Entrepreneur| @Entrepreneur
Companies often have access to many different types of data, but don't understand the best way to integrate it into their decision-making processes. Here are tips on how to use the right data and analysis tools to your company's advantage.
"Once I understood which numbers were important to the success and growth of my company, I made decisions faster and with greater clarity. The impact was tremendous."
More on the importance of data: Expense Data Accuracy Matters
Rhett Power for Forbes| @Forbes
Increased economic stability means companies can shift from developing survival strategies to planning for future success. Here are four practices leaders should follow to overcome any future challenges.
"Strengthening and streamlining your digital processes increases efficiency in your organization, which helps you be cost-competitive and grow your revenue. Ultimately, digitally driven companies have higher valuations than those that aren't."
More insights from Center CEO Naveen Singh on how finance teams can come out stronger: The Other Side of COVID-19: 4 Fixes to Come Out a Stronger Business
Arnie Weissmann for Travel Weekly | @TravelWeeklyUS
As people look to resume travel post-pandemic, travel-industry professionals share what COVID-19 measures they hope stick around, including no airline change fees and QR codes for menus to wearing masks during flu season.
"Uniworld CEO Ellen Bettridge sees a silver lining in the heightened appreciation for travel that restrictions have brought. Consumers 'no longer take travel for granted. Travel will be a priority.'"
More reflections on pandemic learnings: 5 Reasons Finance Teams Shouldn't Return to Business as Usual
Julia Hobsbawm for strategy + business | @stratandbiz
Cutting through complexity in the business world is achievable by adopting a simplicity strategy. Using a hexagon action model, leaders can focus and prioritize and get things done.
"Developing a culture and practice of simplicity takes deft leadership skills, but the rewards are high."
How Center helps finance teams work smarter: Doing More With Less: Why Finance Teams Need to Rethink Expense Management Now More Than Ever
Ron Carucci for Harvard Business Review | @HarvardBiz 
Organizational change is often started by company leaders, but they can become an obstacle in accomplishing the goals of the transformation. Here's how leaders can set a company up for successful change.
"Transformational change starts with an honest acknowledgement of how hard the work will be, how much capacity and discipline the organization actually has, and the personal commitments of sponsoring executives to change first."
We're here to help you optimize your spending so you can come out stronger. Stay up to date with the latest insights on business strategy, company culture, and finance.