Leveling Up Your Business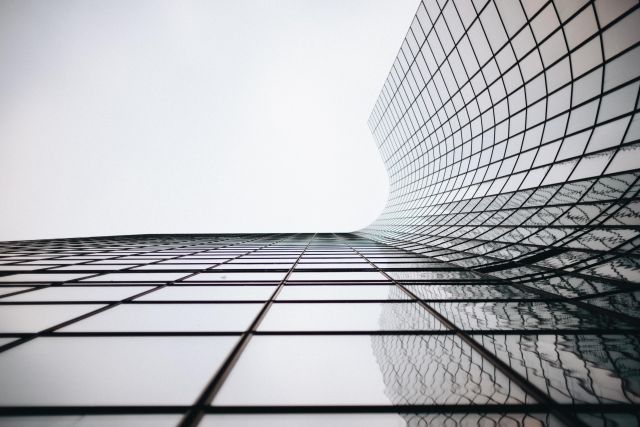 News and insights to keep you up to date and on track: top advice for entrepreneurs, upskilling your workforce, innovating with FP&A, and more.

News and insights to keep you up to date and on track: top advice for entrepreneurs, upskilling your workforce, innovating with FP&A, and more.
Ramona Dzinkowski for Strategic Finance | @SFMagazineIMA
Despite the last two volatile years, leaders have retained a sense of optimism going into 2022. But supply chain disruptions, automation, and workforce retention remain top of mind as CFOs evaluate the risks and opportunities ahead.
"After a brief slowdown in 2020, IT investments are rebounding with renewed automation and digital transformation."
Center is one core digital transformation project you can start and finish in days, not weeks or months: Does Your Expense Automation Stop at the Back Office? It Doesn't Have To.
Robert Freedman for CFO Dive | @CFODive
Companies looking for new ways to innovate could have a powerful tool right at their fingertips: future-focused financial planning and analysis. Accurate and efficient FP&A data processes can uncover high-value opportunities.
"FP&A staff spend more than 75% of their time gathering and managing data, leaving only 25% of their time for the kind of value-added work that leads to things like Amazon Prime."
More on how new tools can help finance increase strategic impact: Is Your Finance Team Under Pressure? Eight Ways Center Can Help.
First Round Review | @firstround
The last two years have brought unprecedented economic change, and finance teams have been at the center of adapting to these shifts. Here are five areas finance professionals should focus on for career development in the coming year.
"The biggest risk for finance and accounting teams going forward is that business models, working practices, and technologies have fundamentally changed without any corresponding investment in equipping talent to sustainably operate in the new, uncertain world."
More on empowering teams to grow and be more strategic: How Finance Teams Use Their Time
First Round Review | @firstround
Top advice for founders, covering everything from onboarding employees and developing company culture to time management and marketing.
"Each individual person's strengths are superpowers that lead to an all-star team. Find moments to recognize specific ways that each person's superpower shines and encourage team practices around sharing gratitude for each other."
More insights from seasoned entrepreneurs, including Center's co-founder Steve Singh: Advice from CEOs on Navigating an Economic Downturn
Elizabeth West for Business Travel News |  @btnonline
Hopes for a bounce-back for business travel are put on hold as the omicron variant affects travelers' and event planners' decisions and causes staffing shortages for the airlines.
"If past is prelude, the fast-moving omicron variant will disrupt business travel in a number of ways. Companies themselves could place new restrictions on travel."
More on how forward-thinking companies are preparing for the return of travel by implementing solutions that enable smarter and easier business travel expense management: A Win-Win Solution for Travel Expenses
Vikrant Shrotiya for People Matters | @PeopleMatters2
Among the many effects of the pandemic is the change in employees' perspectives on work, with workers seeking to find more purpose in what they do. Employers have the opportunity to evolve their cultures and policies to meet their employees' expectations and encourage a purpose-driven and productive work environment.
"Every business will have to find its own unique solution to warrant a higher order of productivity by enabling a cultural atmosphere that assures productivity. Business leaders and talent managers will need to show empathy and be considerate of the needs and preferences of workforces to optimise productivity and engagement at all levels."
More on purpose-driven workplaces: How Non-Profits Can Come Out of the COVID-19 Crisis Stronger
David Gaspar for Entrepreneur | @Entrepreneur
Despite the high levels of turnover employers are currently facing, company leaders should still focus on skills development for their employees as a way to build out their knowledge base and support a positive reputation among current and future employees.
"Mastery is a never-ending pursuit as well as a contagious one. Investing the time and energy into upskilling every single worker who comes through your doors leads to that knowledge—and enthusiasm for the work."
An important way to unify and energize your team: Fiscal Culture is Company Culture. What's Yours?
We're here to help you optimize your spending so you can come out stronger. Stay up to date with the latest insights on business strategy, company culture, and finance.
Photo credit: Etienne Boulanger