Looking Back and Moving Forward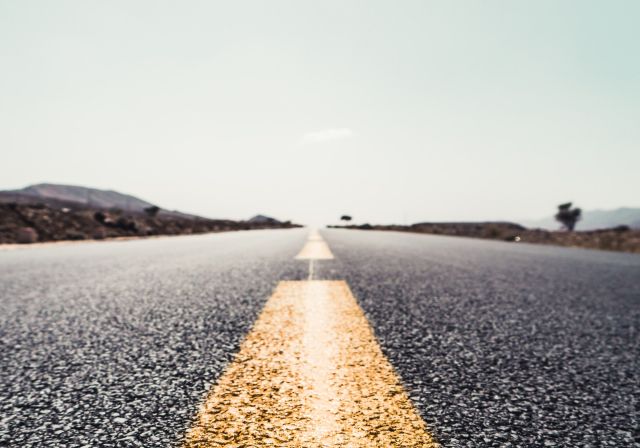 In this month's news roundup: finding efficiencies, strategic time allocation, the year's most valued skills, and more.

News and insights to keep you up to date and on track: finding efficiencies, strategic time allocation, the year's most valued skills, and more.
Ellen Sheng for Forbes | @Forbes
One upside to the crisis is that companies are finding ways to do more with less, from human capital and real estate to time management and software.
"It's a good time to inventory what you're spending on. Do I really need three different video conferencing things?"
How Center helps finance teams work smarter: Doing More With Less: Rethinking Expense Management Now
Perry D. Wiggins, CPA for CFO | @cfo
CFO takes a thoughtful look at the many responsibilities competing for a finance team's time, analyzing the tradeoffs and recommending strategic adjustments.
"Too much time spent on transaction processing can hamper strategic work. However, spending too much time on decision support by working and reworking scenarios can also sap time away from mentoring direct reports or working to ensure the right controls are in place."
More from Center on leveling up your finance team's strategic impact: Does Your Expense Automation Stop at the Back Office? It Doesn't Have To.
Melanie Butler and Kristin Rivera for strategy + business| @stratandbiz
Looking ahead to the uncertainties of 2021, companies are going to need a healthy balance of risk planning and agility. Stay strong with steady leadership and adaptable resilience.
"The ability to change strategy quickly is a product of strong leadership, agile decision-making, crisis planning, and good data."
Center CEO Naveen Singh, on how the pandemic has forced finance teams to fix inefficient processes: The Pandemic Forced Finance Teams to Finally Fix Inefficient Processes
Fatema El-Wakeel, CMA; Loreal Jiles; and Raef Lawson, PhD, CMA, CSCA, CPA for Strategic Finance  | @SFMagazineIMA
As the role of finance shifts from record keeping and policing to analysis and strategy, relatable data is a finance executive's most convincing tool.
"In order to exploit the digital transformation of business, finance and accounting professionals need to be able to explore new ways to manage, analyze, and extract value from data, to apply analytical and critical thinking skills to address strategic issues, and, especially, to be able to effectively communicate the "story" in the data."
Suresh Srinivasan for Entrepreneur| @Entrepreneur
Entrepreneurs eager to grow their business but unsure where to start, focus on your customers, ease of access, and thoughtful differentiation.
"Above all, the priority when targeting growth should be to take action now. Ideas can always be tossed or iterated on when something doesn't work."
More insights from seasoned leaders, including Center's co-founder Steve Singh: Advice from CEOs on Navigating an Economic Downturn
Shweta Modgil for People Matters | @PeopleMatters2
In this challenging year, what did companies most need from their employees? Leaders from the hospitality, entertainment, financial, and consulting industries all agreed on these 10 traits.
"People who could effectively work together with their teams and get outcomes delivered despite physical distances were seen as winners, and collaboration has emerged as a prerequisite for success in the uncertain future as well."
Another important way to empower employees and unify your team: Fiscal Culture is Company Culture. What's Yours?
We're here to help you optimize your spending so you can come out stronger. Stay up to date with the latest insights on business strategy, company culture, and finance.