March 2019: What We're Reading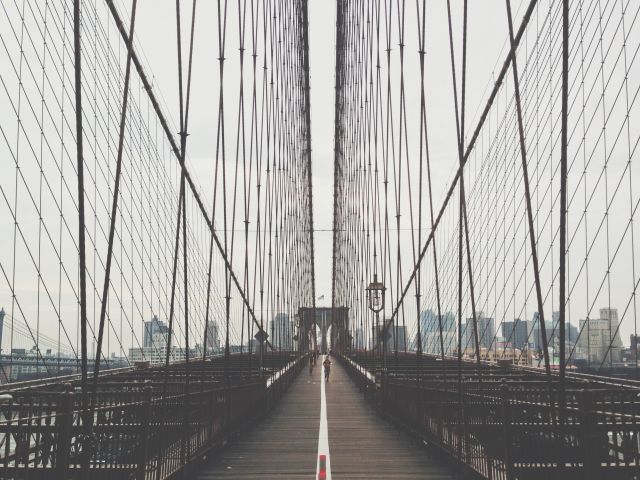 News and insights to keep you up to date and on track—the future of money, the problem with quarterly numbers, the politics of office snacks, and more.
We're here to help you make your business spending more intelligent, connected, and strategic. Stay up to date and on track with recent insights from business strategy experts and fintech thought leaders.
Frederic Kerrest for Fast Company  | @FastCompany
Are you sure you need to raise more capital? Outside investment can help, but sometimes saying "no" to more money is exactly what your business needs to grow.
"Raising capital can build the foundation for a sustainable, long-term business, but sometimes building a cash flow business or raising a small amount of money with the goal of selling is the best course of action for the company."
Corinne Purtill for Quartz | @qz
Berkshire-Hathaway's absence of a company-wide quarterly target isn't just for the sake of simplicity. It's also a way to reinforce the company's emphasis on ethics.
"What starts as an 'innocent' fudge in order to not disappoint 'the Street'—say, trade-loading at quarter-end, turning a blind eye to rising insurance losses, or drawing down a 'cookie-jar' reserve—can become the first step toward full-fledged fraud."
PYMNTS | @pymnts
Accounts payable departments often reach a certain level of performance and then get stuck there. But by embracing technology and looking at how it can create efficiency and growth within the business, stagnation can be prevented.
"The bigger goal is 100 percent straight-through processing — optimizing actions that would have once happened through a manual process that will now flow through electronically, without any manual work required."
Jamie Lauren Keiles for The New York Times | @nytimes
Snacks in the office kitchen are more than a budget line item; they've become the "water cooler" of 21st-century workplaces and a barometer of culture. But will new tax rules impact what snacks companies offer?
"Free snacks belong to a third category of cheap and infrequent perks called de minimis fringe benefits. The I.R.S. doesn't tax these because, well, it's tedious to determine their value."
Josephine McCann for Payments Source | @payments_source
From wasteful spending and duplicate expenses to questionable charges, out-of-policy spending can be costly to a business's bottom line (not to mention its culture and reputation, if fraud gets out of hand). How can resource-strapped teams stay on top of reviewing expenses?
"Financial teams often resort to randomly sampling 10 percent of submitted expense reports and hope for the best."
Ian Fraser for Raconteur | @raconteur
Does the future of money mean the end of cash? And if the world goes cashless, what does it mean for banks, businesses, and individuals?
"In a cashless society, money will come with more of a purpose attached. Using so-called smart contracts, these focused currencies will ensure payments are only released if they are being made to a vetted and accredited supplier."