Recommendations for Action to Take Now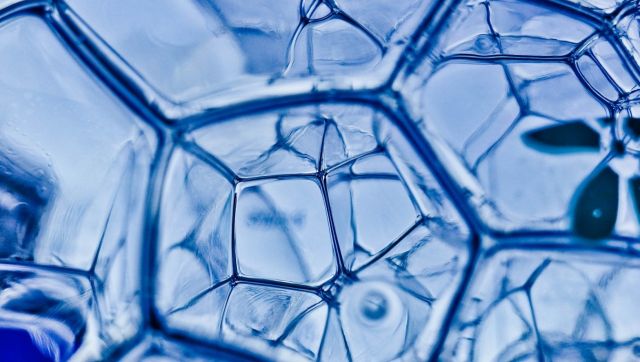 This month's recommended reading includes: the latest CDC guidelines for businesses, leading through a crisis, coming out stronger, and more.

News and insights to keep you up to date and on track—the latest CDC guidelines for businesses, leading through a crisis, coming out stronger, and more.
Centers for Disease Control and Prevention | @CDCgov
The latest recommendations from the Centers for Disease Control and Prevention to help with employer planning around COVID-19.
"Employers should plan to respond in a flexible way to varying levels of disease transmission in the community and be prepared to refine their business response plans as needed."
Martin Reeves, Nikolaus Lang, and Philipp Carlsson-Szlezak for Harvard Business Review | @HarvardBiz
A well-rounded list of recommendations for leaders during times of crisis, including the importance of relying on resilience principles.
"Managers often resist disseminating plans until they are completely sure, and then they are reluctant to change them for fear of looking indecisive or misinformed, or of creating confusion in the organization. A living document, with a time-stamped 'best current view' is essential to learn and adapt in a rapidly changing situation."
Tom Holland and Jeff Katzin for CFO | @cfo
Tips from consultants at Bain & Company about ways to prepare your company and act strategically to come out stronger.
"Well-prepared companies…emerged as winners during and after past recessions. These companies managed a strong defense and offense in parallel, reining in costs while simultaneously reinvesting in growth areas."
Mark Wilson for Fast Company | @FastCompany
The story behind the key visual for managing the coronavirus pandemic, and what we can learn from it for communicating complex concepts.
"Sometimes … a simple message is better. Academics will tend to pile on all the dimensions because they can look at it and understand it, because they don't realize that normal people may not be able to grasp all the nuances."
Lydia Abbot for LinkedIn | @LinkedIn
As the head of one of the world's largest all-remote workforces, GitLab's Darren Murph offers tips for managing work-from-home teams to maximize stability and keep communication flowing.
"Working well remotely requires writing things down. For companies who do not have an existing culture of documentation, this will prove to be the most difficult shift. So aim to funnel communication into as few places as possible to reduce silos and fragmentation."
Matt Craven, Linda Liu, Mihir Mysore, and Matt Wilson for McKinsey & Company | @McKinsey
McKinsey's executive briefing about the Covid-19 panic, with recent learnings and projections about potential scenarios.
"Troubled organizations are more likely to believe in a faster recovery—or a shallower downturn. Facing up to the possibility of a deeper, more protracted downturn is essential, since the options available now, before a recession sets in, may be more palatable than those available later."
We're here to help you optimize your spending so you can achieve more. Stay up to date with the latest insights on business strategy, company culture, and finance.