New Considerations for Booking Employee Travel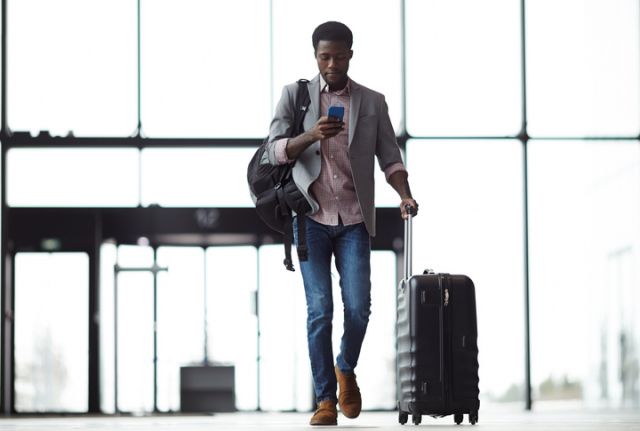 Company size affects how travel is typically booked, but companies of every size benefit from real-time visibility into travel expenses.

COVID-19 pandemic restrictions are easing, but priorities around business travel have changed dramatically. Ensuring the safety and security of employees is more important than ever. At the same time, rising prices and increasing pressure on margins means that getting the best rates and keeping an eye on expenses is critical.
How are employees booking travel?
In our 2022 Spend and Expense Management Report, we found that the majority of companies with more than 100 employees use a corporate booking tool for some or all of their business travel. Organizations with more than 500 employees are twice as likely to use corporate travel tools than companies with less than 100 employees, where the majority of employees book flights directly. This makes sense, since small companies with fewer travelers have less complexity to manage and fewer opportunities to leverage group discounts.
In organizations with more than 500 employees, 27% of respondents use a combination of a corporate booking tool plus booking directly. Another 30% only book directly, and 43% only use a corporate booking tool.
Real-time visibility into travel expenses is a must
Using a combination of methods can be challenging, however. You're paying for a corporate booking tool, which is often costly. But you have little to no visibility into travel booked outside the system, also known as booking leakage. You most likely won't know what's truly being spent until employees submit expense reports, which makes it more difficult to fulfill duty of care obligations and negotiate the best rates with travel vendors.
Top performers ensure they have real-time visibility into all travel expenses, no matter how travel is booked. A corporate credit card with integrated expense management software can identify travel-related expenses made outside the corporate booking tool in real-time, for a more complete view of travel expenses as they happen.
Improving the experience for business travelers
COVID-19 has made travel more stressful, and simplifying the process for employees can help reduce frustration and burnout. Look for an easy-to-use digital solution that saves team members time by building project codes and policy rules right into the tool, auto-matching forwarded receipts to expenses, and submitting expenses at the time of purchase without the need to save paper receipts or fill out time-consuming expense reports.
Ready to see real-time reporting and insights for business travel expense management in action? Sign up for a personalized demo today.