Over Your Business Budget? You're Not Alone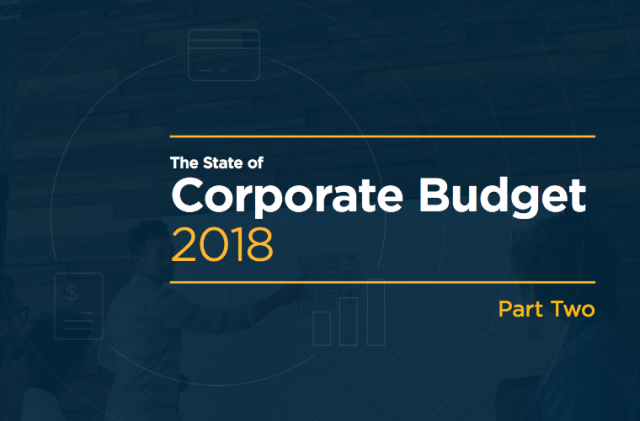 Our research shows that across the board, nearly two-thirds of companies go over budget at least sometimes.

Previous article in this series: What Grade Would You Give Your Budget Process?
In our State of Corporate Budget 2018 survey, we asked nearly 250 business leaders how frequently they went over budget.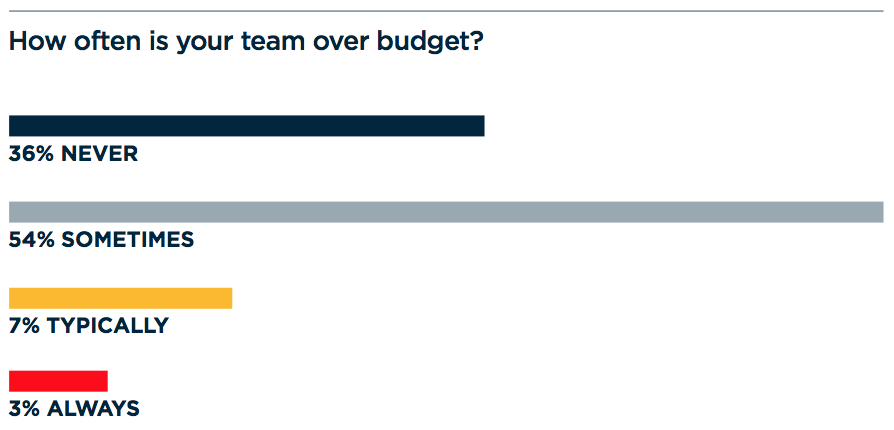 To the Point
Across the board, nearly two-thirds of companies go over budget at least sometimes.
The Size Sweet Spot
Companies with 100-500 employees reported the most success with managing their budget consistently. Larger companies (500 employees or more) were most likely to say that they always go over budget—though interestingly, they were also most likely to say they never go over budget. This is likely the result of some companies favoring process, and others favoring flexibility, as they grow.
The Spreadsheet Factor
Of those who go over budget at least sometimes, more than half (51%) work on an annual budget cycle. 45% of these companies are using Excel to track their budgets—and of those who always go over budget, a full 67% use Excel.
These data points suggest opportunities for smarter solutions in the form of tools and processes.
Success Factors

Of the companies who never go over their budget, about three-quarters (73%) report that they have ongoing communication and budget updates across departments, and 65% say they have good tools and processes in place to make budget and expenses simple. Around 40% say employees feel empowered to make strategic spend decisions, and only 29% rely on the finance department to step in to keep the team on track.
Center Team Take
"We believe business budgets need to be 'live.' The data above shows that when budgets are 'live,' they are more successful, and the results are better. Ongoing communication and iteration with budget owners and spenders helps teams stay aligned with overall strategy and empowers everyone involved."  |   Jeff Drummond, VP of Finance and Accounting
The next post in this series is Is Your Budget Bar Too Low?