The True Cost of Expense Reporting and Management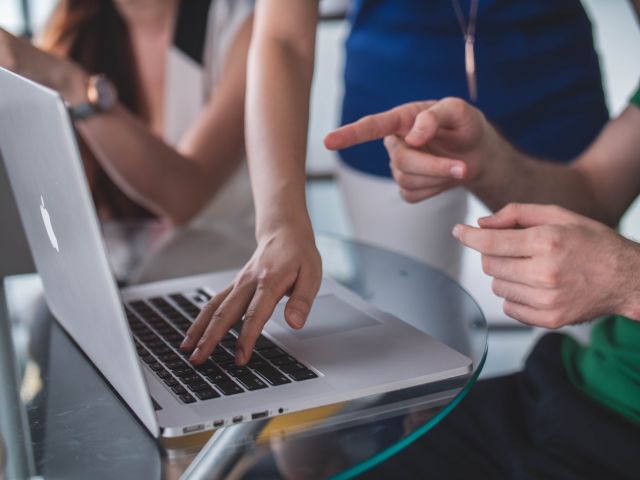 Our survey of 250+ finance pros revealed that time spent expense tracking and invoice processing limits strategy, planning, and cross-department collaboration.

We surveyed 250+ finance professionals about their process for managing business spend and expenses. If you're like the finance professionals who participated in this survey, you spend a lot of time tracking expenses and processing invoices, at the expense of activities like strategy and planning or cross-department collaboration. The right tools can help you reduce time on manual work and focus on what really matters. But what are the right tools, and what are the hidden costs of expense reporting and management?
Most employees are required to submit expense reports on a monthly basis or as needed, followed by quarterly. ​
How Often Are Employees Required to Submit Expense Reports?
When asked to rank expense management activities by time spent, respondents said tracking down receipts and expense reports takes the most time.

TO THE POINT:
The fact that analyzing spend ranked lowest highlights the fact that operational activities like tracking receipts and manually auditing expenses take time away from more strategic work. Spend analysis is critical for optimization efforts around vendor negotiation, policy refinement, and forecasting. Ideally, as finance teams adopt better tools, we'd hope to see these activities flip, with the most time spent on analysis and the least on tracking receipts.
45% of Respondents Still Use Spreadsheets to Manage Expenses
The survey asked finance professionals which tools they use to manage the entire expense process from start to finish. Spreadsheets are by far the most common, selected by 45% of respondents. By contrast, just 21% said they use expense tracking software.​
Mid-size companies are more likely to use specialized software tools than smaller or larger companies. These tools include expense software, audit software, reconciliation software, and visualization tools. ​
Small companies are most likely to use spreadsheets or to say they didn't use any software to track expenses.​
Regardless of size, companies continue to use spreadsheets as part of the process, even when other tools are in use as well.​
Tools by Company Size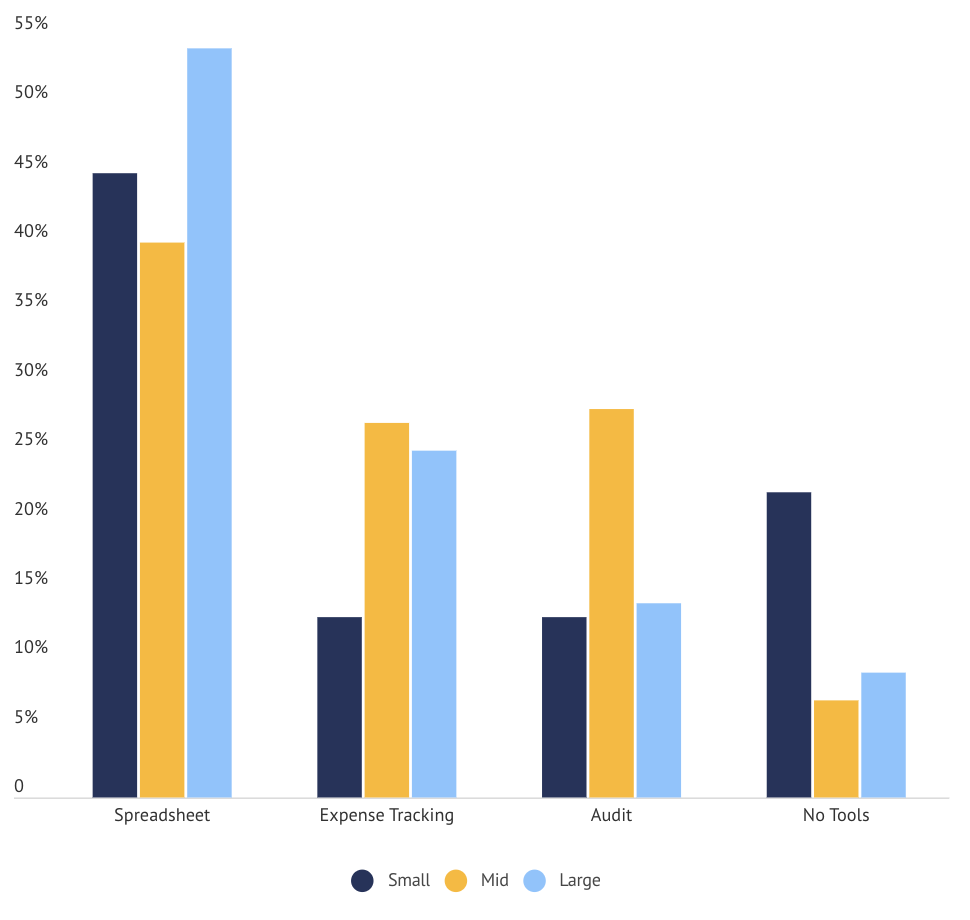 TO THE POINT:
Spreadsheets are the Swiss army knives of software, used for everything from data collection to pivot tables and charts for analysis and reporting. That said, relying on spreadsheets to manage expenses means a lot of manual work and complicated hacks. Specialized tools can automate the entire process, ensuring better compliance, more accurate data, and faster results.
58% of Companies Take 5+ Days to Close The Books
Time to month-end close is an important indicator of a finance team's efficiency. Everything from gathering data to reconciling statements to the number of accruals required can affect how long the process takes.
For the majority of respondents (46%), it takes their teams 5 to 10 days to close the books each month, which is in line with averages reported by Robert Half's 2018 Benchmarking Accounting and Finance Functions report. ​​
A large percentage (42%) of respondents said that they average under 5 days for month-end close. ​The companies who close the books faster tend to be under 100 employees or over 1000 employees.​
Mid-size companies are much more likely to fall within the 5 to 10 day range.    ​
The difference between mid-size companies and those that are on either the smaller or the larger ends of the scale may be attributed to less complexity for smaller companies and more robust systems in larger companies.​
How Long Does it Take Your Team to Close The Books Each Month?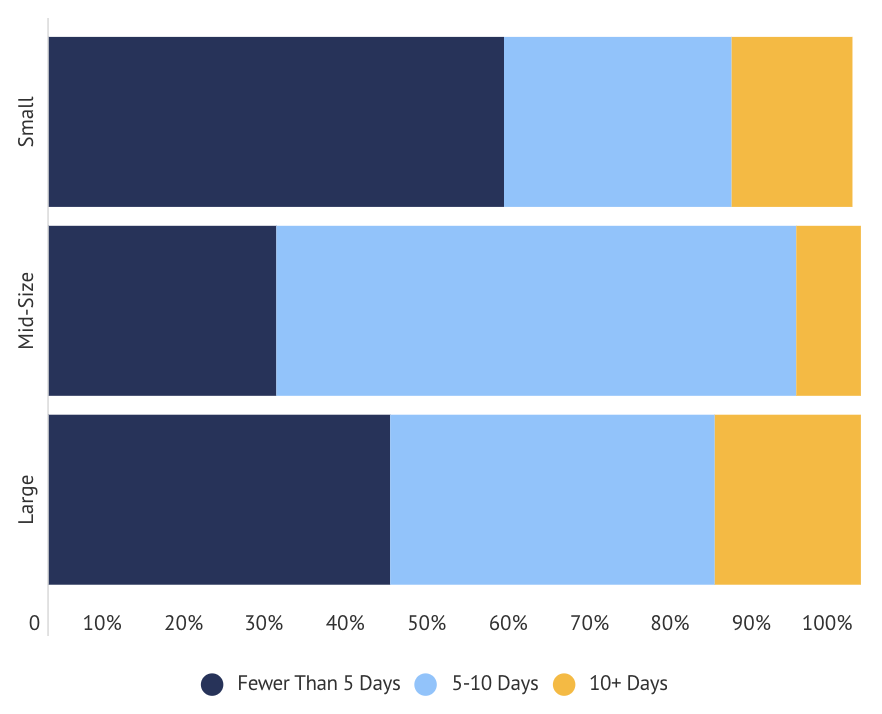 TO THE POINT:
Closing the books in a timely manner is an important goal for finance professionals. It enables more accurate forecasting, better analysis, and faster decision making. The good news is that 42% of respondents say they close the books in under 5 days. Companies with longer average closes should look for ways to streamline the process through improved workflows, better access to data, and automated systems.
For a full copy of survey results, you can download our 2019 Spend Management Report.