What to Look for in a Company Card Program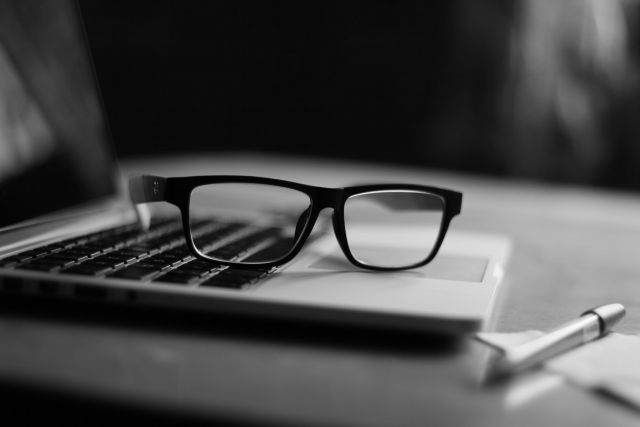 Many elements of card programs are pretty standard. It's really the ease of administration, the integrations, and the software that offer the most value.

Your organization has decided it's time to distribute corporate cards to employees…but which to choose? Companies have a range of options, from cards issued by their banks to traditional programs like American Express and Diners Card to newer software-enabled card programs that directly integrate spend and expense management.
The benefits of software-enabled cards
Corporate card programs have competed based on points and rewards for decades, but what businesses need most now are the visibility and flexible controls made possible by real-time data and user-friendly software for administering cards and tracking spend.
In fact, our recent survey data shows that rewards are the least important benefit when organizations choose corporate cards. What they're really looking for is a simpler way to track spending and procurement, a better employee experience, and built-in tools to ensure compliance, detect fraud, and protect travelers.
---
THE PROBLEM WITH TRADITIONAL CORPORATE CARD PROGRAMS
The financial data from traditional and bank-issued corporate cards must be imported and then integrated into a company's expense reporting and accounting systems. These systems are notoriously clunky. They require a lot of data manipulation, and reporting is often delayed by days or even weeks. New software-enabled cards were designed from the start to track expenses from the moment of purchase through review, audit, analysis, and integration into accounting systems, all with easy-to-use administration tools for finance and simple, real-time expensing apps for spenders.
---
What to look for in a corporate card program:
It turns out that many elements of card programs are pretty standard. It's really the ease of administration, the integrations, and the software that offer the most value.
Credit options: If you are a smaller organization or newly established, it can be challenging to qualify for credit, so look for a card with a range of options, from pre-funded to 7-day, 14-day, and 30-day payment terms.
Ease of administration: How easy is it to issue cards, set limits, and turn cards on and off? Can you lock a lost corporate card from a mobile app? Can you easily set up shared cards for departments, projects, grants, or clients?
Card acceptance: What network does the card run on? Is it widely accepted, or less accepted in some geographies?
Real-time transaction data: Can you see all transaction data in real time, including pending transactions, or is the card feed delayed by 24 to 48 hours or more?
Software-enabled: What software is included with the card, and what can it do? How easy is it to use? Do you have to log in to a separate system to see current card spend?

What to look for in the software:
Ease of use: How easy is it for all team members to use (spenders, budget owners, approvers, finance, execs)? Does it require special training?
Core functionality: What is the primary purpose of the software? Is it full-featured expense management or lightweight receipt tracking? Is the software one-size-fits-all, or can it be easily adapted to specific needs? How scalable is it for complex organizations or growing businesses?
Built-in policies: Can you build your ideal expense policies right into the process and easily update them any time?
Receipt capture and tracking: Does the software allow easy receipt capture at the point of purchase? Does it include any kind of automation to require receipts for transactions over a certain dollar amount, or to match receipts to transactions? Does it accurately code transactions to the right expense type?
Customized workflows: Can you easily customize expense approval workflows for specific types of expenses, amounts, or other criteria? Can you have multiple approvers for certain expenses and auto-approve others?
Visibility: Does it give budget owners, managers, and finance full visibility into card spend, so everyone knows where they stand at any time in the month?
Automation: Does it save spenders, managers, and finance time by automating or eliminating manual tasks like expense reports, approvals, audits, and reconciliation?
Analytics: Does it allow you to easily see how much money is being spent by department, by vendor, by spender, etc.? Is real-time reporting available?
Integrations: Does it easily integrate with your other systems, like accounting, ERP, and others?
See also:
What to Look For in an Expensify Alternative: A Checklist for Evaluating Expense Management Solutions
How Much Value Are You Getting Out of Concur?
Evaluating the total cost
There are a number of factors to consider here. Here are some key questions to consider:
Card fees: How much does it cost to issue each card? What's the annual fee for each card? What other fees are charged? How much are the interest charges?
Software fees: What's the cost of the software? Are there overage charges if you add users or go over your expense report limit?
Contracts: Does your software contract include a minimum number of users or expense reports? Does your contract lock you in? Are there penalties for terminating the contract?
Setup, support, and maintenance: How much does it cost to implement the program, including set-up, customization, and training fees? What about ongoing service?
You can also consider whether these costs might be offset with rebates or rewards, although some organizations put too much emphasis on getting a big cash rebate. What good is an annual rebate if you're locked into high fees, software subscriptions, and additional expenses for support and key features?
---
WEIGHING REBATES AGAINST OTHER COSTS
Consider an organization with 50 spenders and $1 million in annual spend. A 1% rebate would be $10k per year. But if they're paying a $55 annual fee for each employee, that's $2,750. Add $10 for each monthly expense report for every spender, and that's another $6,000. They're basically breaking even, and that doesn't even include the time or costs for software deployment, support capabilities, and add-on features.
---
TO THE POINT:
A variety of corporate card programs are available to organizations today. When you're evaluating programs, consider what aspects are fairly standard and which features have the potential to improve and automate your workflow. Software-enabled cards, like CenterCard®, come with powerful, yet easy-to-use software for administering cards, setting controls, managing expenses, and updating your GL—offering more valuable returns than rewards and rebates in the long run.
Making a switch to Center is quick, easy, and free. When you're ready, we'd be happy to give you a personalized demonstration of how Center can help your organization.