What To Do When Your Spending Outpaces Your Growth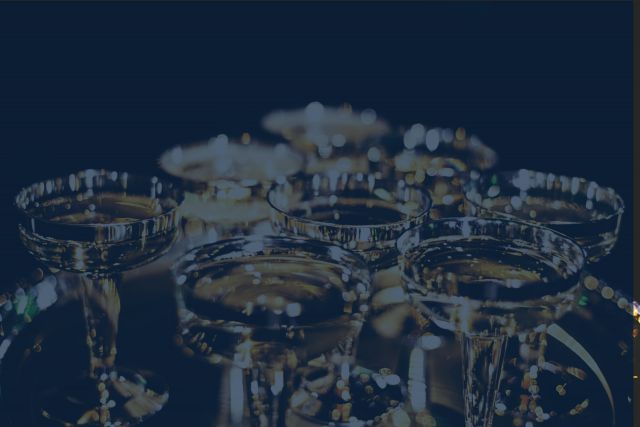 Thinking strategically about perks, communicating clearly, and revisiting regularly will help you create a strong fiscal culture that supports your goals.

A high-flying start-up drops $4 million on its holiday party. Its 5,000 employees have free run of the lavish theater where the Grammys are awarded, surrounding bars and restaurants included. Drake is the headliner, and Diplo performs an exclusive set atop a glittering 100-foot DJ tower.
This is not an episode of Silicon Valley—it was an actual party thrown by Snap earlier this year.You might deduce that Snap was rolling in cash, but in fact the company had reported a loss of $350 million the previous quarter.
Snap's CEO Evan Spiegel reportedly footed the bill for the bash himself, but the disconnect is still jarring. What a company spends its money on is a clear reflection of its strategy and its values, and a signal to its customers, employees, and investors.
There's no question that primo perks can help startups land great talent, bring teams together, and make employees feel valued. And of course, most companies aren't spending millions on  over-the-top parties. But when you add up how much you are spending, on everything from snacks and birthday cakes to hoodies and events, you might be surprised. Here's how your team can pull together at every level to ensure your perks work with your higher-level goals, not against them.
Executive Team: Set the Tone
When your company is in build mode, it's easy to adopt a "more is more" mentality as you establish the culture and pursue key hires (particularly when stories like the Snap bash are plentiful). The executive team plays a critical role in shaping the strategy and setting the tone.
It's important to know what similar companies offer as perks to ensure you're being competitive, but that doesn't mean you have to match what others offer exactly, especially if it starts to feel like an arms race.
Prioritize perks that emphasize what's unique about your company, and think outside the box. REI offers its employees two paid days—YayDays—each year to get out and enjoy the great outdoors. Seattle-area digital marketing firm Wheelhouse DMG plays up its scenic setting overlooking Salmon Bay with a 25-foot office boat that can be used for meetings. Selecting a few well-chosen perks that connect strongly to your company's unique qualities can help you stand out to job candidates and create a stronger sense of community internally.
Questions to consider:
What perks would be a powerful extension of our vision and our values?
How can we use perks to stand out instead of just trying to match what other companies are doing?
What kinds of perks feel right given where we are with our funding, size, and performance?
Are we sending the right message to our team, our customers, and our investors?
Communication inspiration:
As you know, our mission is to make international travel accessible to all, so we'll be offering every employee a yearly $2,000 travel stipend to help fund a dream trip.
One of our values is originality, so each year we have a companywide contest to plan the most unique holiday party for a set budget. We've done everything from indoor skydiving to square dancing!
Finance: Clarify the Costs
To the finance team, perks are some of the most visible expressions of fiscal culture. They are also opportunities to strengthen that culture, since they're often easier to talk about across departments than measures like EBITDA  or Unlevered Free Cash Flow.
The most important role the finance team can play is to truly understand costs and communicate them in a way that increases understanding and drives productive conversation.
Questions to consider:
How much are we spending on perks on a per-employee basis, by department and across the whole company?
What tools and processes do we need to make our spending on perks more visible?
How is our spending on perks per employee tracking to our growth and our financial performance?
What are some creative ways we can communicate the costs so it's clear and memorable?
Communication inspiration:
Did you realize that last year we spent almost $1,000 per employee on the anniversary party? You know, if we had brought that down by just 25%, we could have funded 10 new hires for a year or upgraded our entire server infrastructure!
Did you know we're spending $900 a month…..just on bananas?!
Budget and People Managers: Weigh In On What and Why
At the people level, perks are powerful for building team morale and rewarding hard work. And when you're hiring, they can be enticements or even table stakes when the job market is hot.
Some perks are created with intention and managed well, while others take hold organically and spread like aggressive weeds. Unofficial traditions like weekly office lunches, or bringing dinner when a key deadline is looming can quickly become the norm—and when you're adding multiple new hires monthly or even weekly, those costs start to snowball.
It's important for people managers to stay tuned in to what matters the most to team members, and adjust course as needed.
Questions to consider:
Which perks are most valued by team members? What's most important to your people, individually and as a group—off-site activities, individual rewards, time off, other?
Why are we offering a certain perk? Is it for a certain time period, or is it ongoing?
How can we communicate the reasons for perks and the guidelines around them as clearly as possible?
How can we involve team members in coming up with ideas for changing things up?
Communication inspiration:
I know you've all been working extra hard for this product launch. To help you stay fueled during the crunch, we'll be bringing in lunch every day for the next two weeks. Let me know if you have any special requests, and enjoy!
You've probably noticed that we've added more than a dozen new team members in the last couple of weeks. We're having a special happy hour this Friday to give you a chance to get to know the new folks.
All Leaders: Revisit Regularly and Communicate Clearly
When you're caught up in a heady phase of growth, it's easy to just keep doing what you've been doing—our research shows that only 14 percent of businesses adjust their budgets regularly throughout the fiscal year. But companies can outgrow perks just as they outgrow small offices and inefficient processes. Even when you're operating at a scale like Amazon, there's a point at which certain events and traditions can't keep up with the pace of growth.
We often see companies who set their budgets by taking what they spent in a particular year and simply adding 10% to it, but when you have proliferating perks in the mix, costs can spiral out of control quickly.
Revisiting spend regularly can help avoid a crisis where you have to overcorrect and slash perks, which can be disconcerting to employees and undermine the very culture you've built. And whenever it's time to make changes, the way they are communicated makes a huge difference.
Questions to consider:
Have our strategic priorities changed? How should those be reflected in our perks?
Which perks have we outgrown in terms of time, money, or space?
How many employees are we planning to add in the next quarter or year? Which perks are incurring per-employee costs, and how much are we spending on those?
Is our fiscal culture where we want it to be? Are we sending the right message to our teams?
Communication inspiration:
We hope you're as excited about our new office location as we are! Now that we're in a more central location, we've decided to keep our team lunch to once a week. We encourage you to explore the neighborhood, get some fresh air, and look forward to Fridays, when we'll gather in the Cascade Room.
We know many of you have enjoyed the on-site massages, but you may have also noticed that we're in a space crunch! We'll be reclaiming the small conference room effective next month, but we'd love your ideas for reducing stress – talk to Janet!
At every stage of growth, it's important to think strategically about what perks make the most sense for your culture and your company size, to be clear about how much they cost, and to revisit as your situation changes.
TO THE POINT:
Involving employees in the conversation and communicating clearly will help you create a strong fiscal culture based on success, not excess.