Technical Accounting, Data-Driven Decisions, and Creativity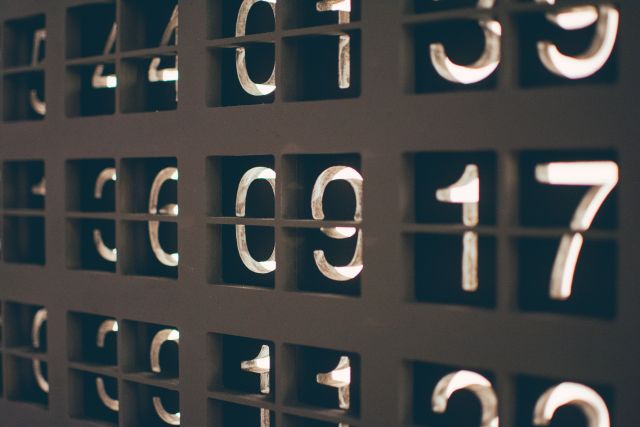 This month's news roundup includes hiring strategies, data-driven decision making, technical accounting, and more.

News and insights to keep you up to date and on track—hiring strategies, data-driven decision making, technical accounting, and more.
Ryan Hauber for Forbes | @Forbes
As your business grows in size and complexity, financial management often becomes a pain point. This informative walk-through of hiring options helps you pinpoint the ideal strategy for your business needs and growth stage.
"Business financials, human resources, inventory and production, changing and emerging technology, and growth strategies are enough to deal with, but add a volatile job market on top, and it's easy for business owners to feel overwhelmed."
Nancy Duarte for Duarte | @duarte
From tactical decisions to strategic planning, important business decisions require both the right kind of data and skillful communication of that data.
"Getting others to buy in to executing on a decision made from data requires communication skills that are part art and part science. Shaping a crisp narrative to an executive could launch your career from individual contributor to trusted advisor."
Davin O'Dwyer for Inside Intercom | @intercom
A deep dive into how software shaped the last decade: the rise of mobile and big tech, the shift to cloud and SaaS businesses, and what lies ahead.
"More important than the sheer number of devices out there, however, is the degree to which they have become extensions of ourselves—we are always online now, to the extent that any distinction between online and real-world life is being blurred to the point of invisibility."
Shauna Watson for CFO | @cfo
How a strong partnership with accounting can help drive and influence big-picture financial results, especially with accident-prone scenarios like acquisitions, revenue recognition decisions, and lease structures.
"Where top-line revenue is a key metric and timing is important, the accounting team's early involvement will be critical to ensure payment plans, incentives, and vendor agreements are structured accordingly. In fact, it may be the difference between top-line achievement and bottom-line accident."
Adele Peters for Fast Company | @FastCompany
Solving big challenges requires something beyond the usual incremental corporate approach to innovation. Are you looking ahead to next year, or ten years from now? Your outlook and output could be quite different.
"If you're willing to take a big step backward and break some of the assumptions that are seen as foundational to how the problem ought to be understood and solved, that's scarier. It requires more audacity, boldness, more creativity, but it's the only real path to learning something that people hadn't seen before."
Cameron Albert-Deitch for Inc. | @Inc
Six years ago, Zappos started shifting its company's management structure from a centralized hierarchy to a self-managed system with more distributed decision-making. Now, teams are increasingly encouraged to act like independent small businesses.
"The company is allegedly instituting a market-based system, wherein teams operate like independent small businesses—even managing their own individual profit-and-loss statements."
We're here to help you optimize your spending so you can achieve more. Stay up to date with the latest insights on business strategy, culture, and finance.