Who's Responsible for Keeping Your Budget on Track?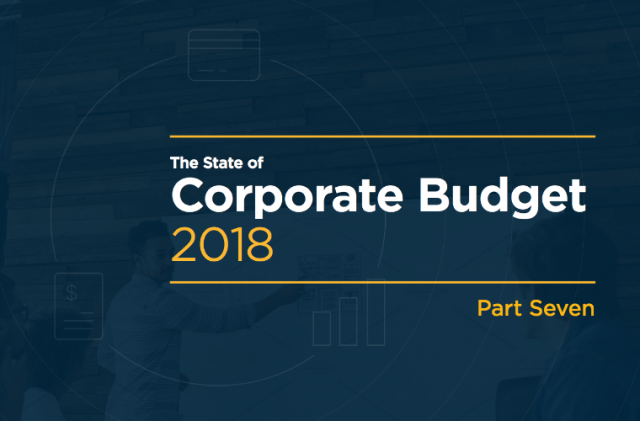 Budgeting should be a team effort, but our research revealed that it often isn't.

Previous article in this series:  In the Dark About Discretionary Spend?
In our State of Corporate Budget 2018 survey, we asked nearly 250 business leaders who  owns keeping the budget on track.

Finance Can't Fix Everything
40% of the companies we surveyed reported that if they get off track, the finance team steps in to cut or stop spending. However, this group was actually more likely to go over budget at least sometimes (73% vs. 64% overall), indicating that relying too heavily on a single department can be problematic.
Distributed Ownership = Diminished Visibility
Just over 20% of the companies we surveyed distribute budget ownership to department heads, who use a combination of manual and online processes to track progress. Not surprisingly, the owners of these companies were far less likely to know how much goes toward discretionary spend (45% had "no idea," compared to 25% overall). And, for this group, the lack of 360-degree visibility tops the list as the most common budget complaint (38%).
Center Team Take
Because performance-management goals—and thus compensation—are tied to budgets, there seems to be an abundance of gamesmanship among budget owners too. This includes inflating spending and minimizing departmental revenue goals to provide a cushion as the year progresses. Budgets can also be influenced by pet projects or personal relationships rather than overall corporate strategy. | Jeff Drummond, VP of Finance and Accounting
TO THE POINT:
Budgeting should be a team effort, but in practice often isn't.
The next post in this series is The Blueprint for Effective Budgeting.