Simplify Your Accounting Process with the QuickBooks Online Connector
Automatically track every expense, all the way to the GL

Seamless and Streamlined, Start to Finish
Center + QuickBooks Online = the easy, powerful spend management choice for small businesses.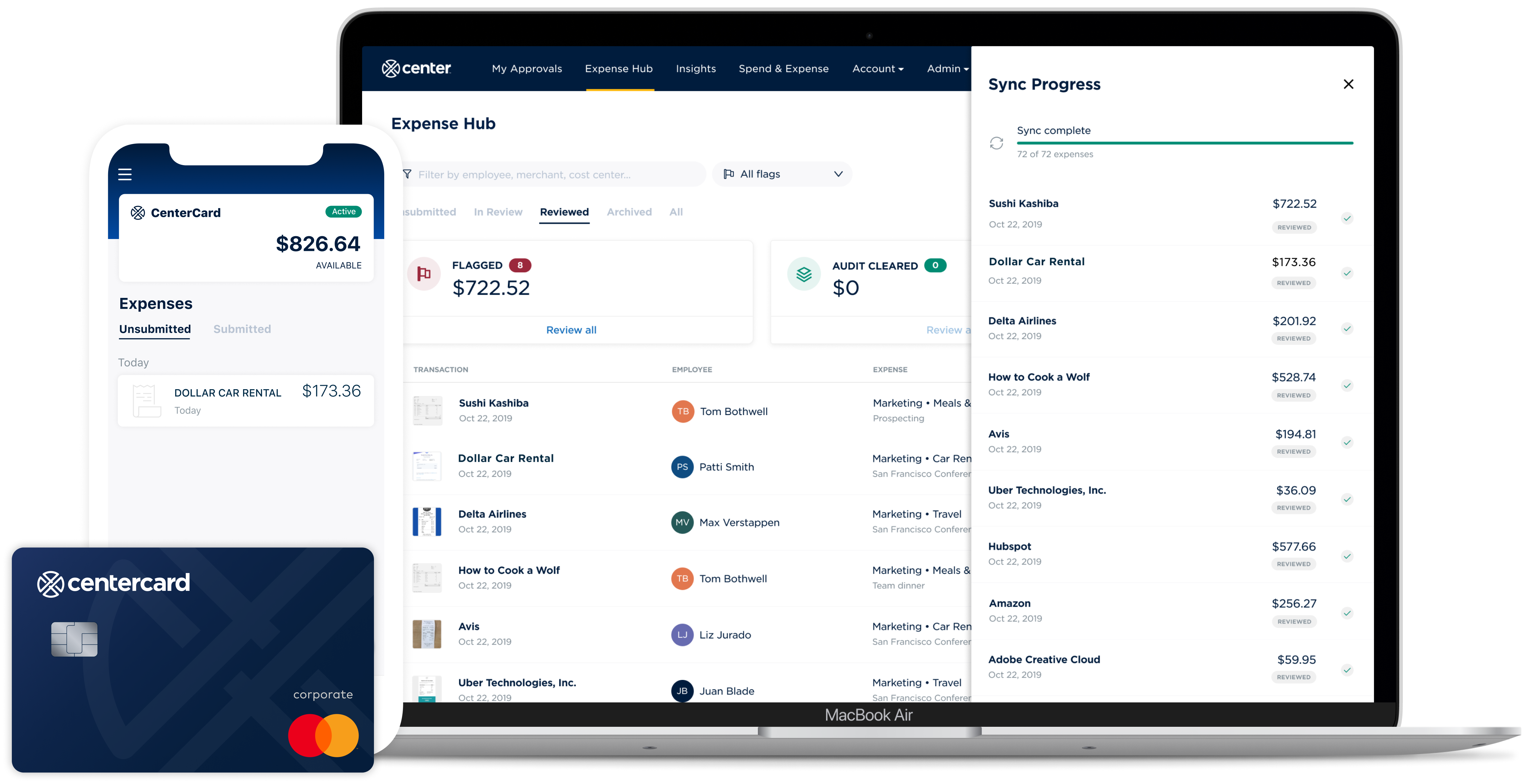 Real-Time Visibility
See spend as it happens, all the way from time of purchase to posting to the GL, for faster reporting and data-driven decisions.
Expense Tracking Your Way
Use your QuickBooks expense types, GL codes, and other details, and say goodbye to manual coding and spreadsheet hacks.
Faster Month-End Close
Eliminate errors and accruals and close the books faster with automatic expense posting from Center Expense straight to QuickBooks Online.

Center and QuickBooks Online integrate seamlessly, allowing me to sync Center Expenses over to QuickBooks Online with the click of a button!
I no longer need to wait until an expense report is submitted to process monthly financials. With real-time view of my employee's expenses, I can review, approve and sync daily, ensuring a streamlined month-end close.
Shanna Kormanik, Controller
Eagle Security Group
Easy As 1-2-3
Use Center's Oracle NetSuite integration to automate the entire expense tracking process, from purchase to post.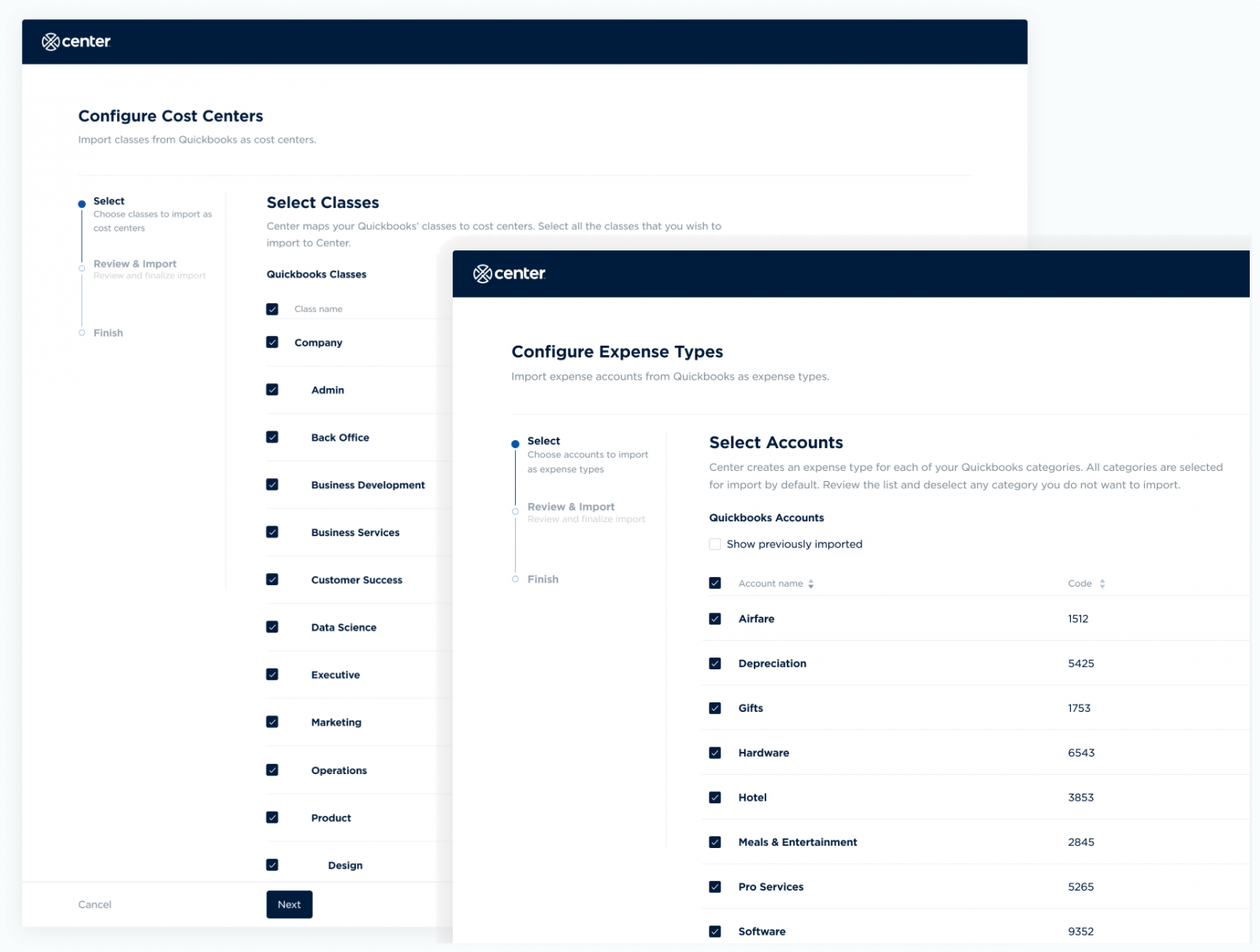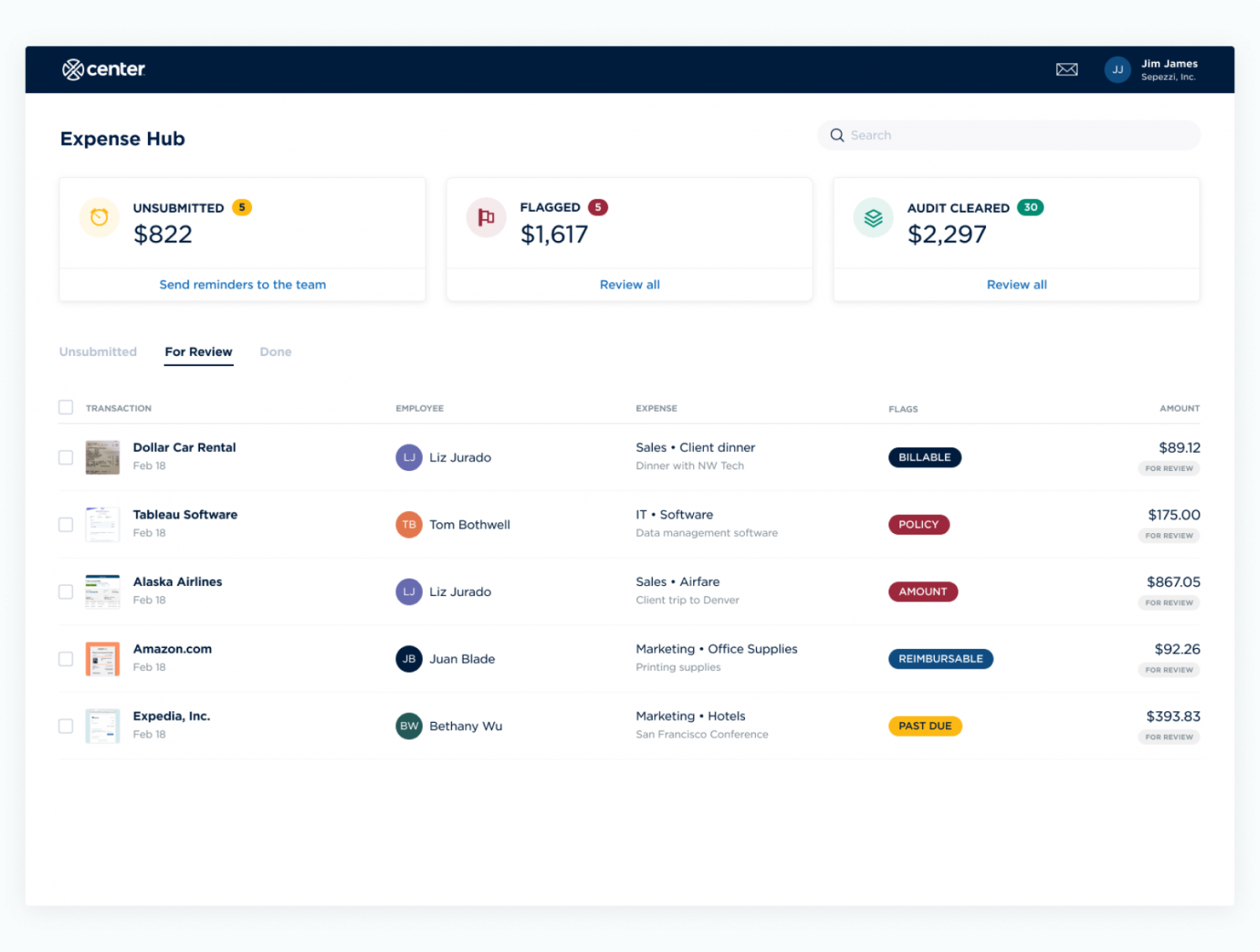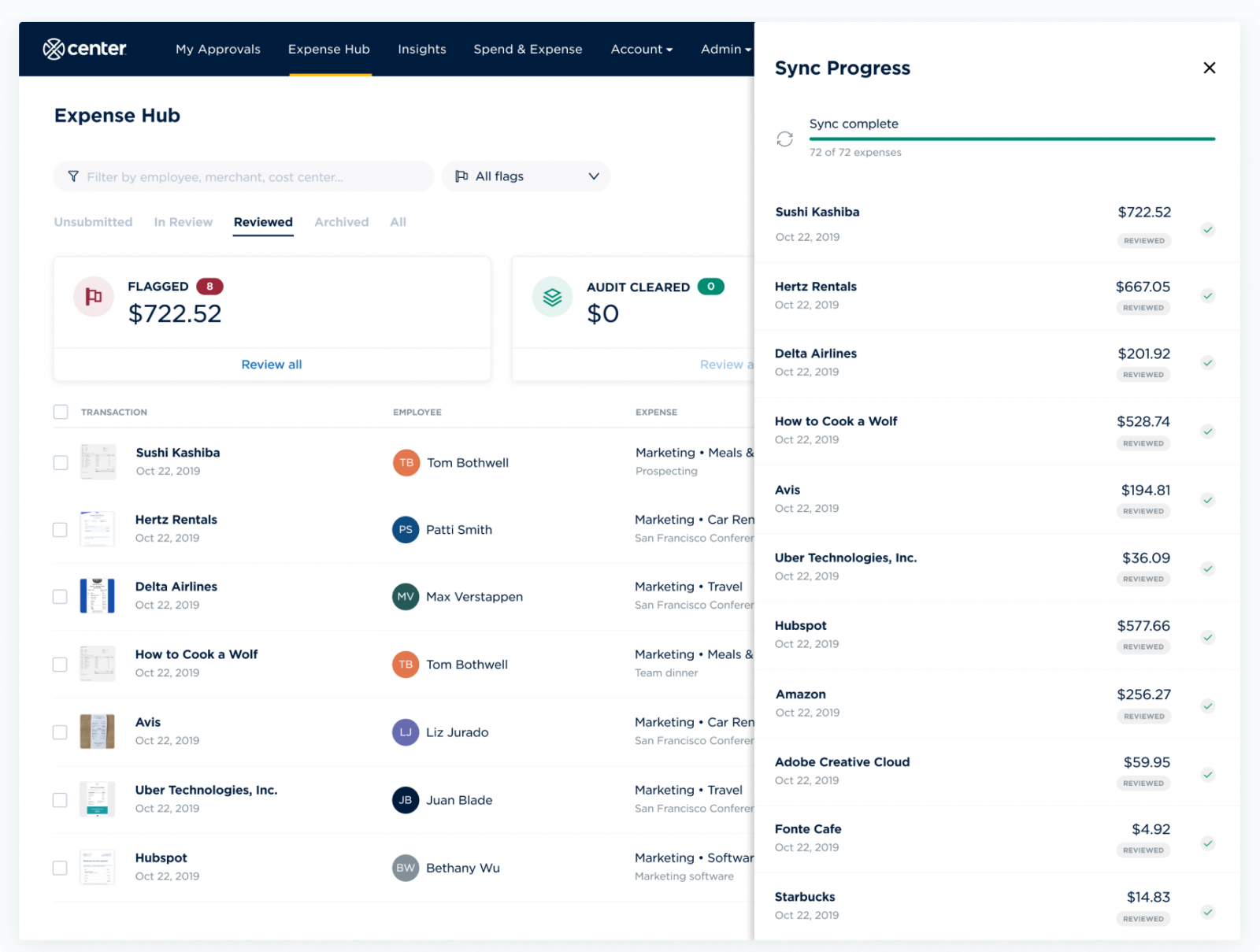 Quickly import your QuickBooks Online accounts, classes, codes, and more to track expenses just how you want them.
Easily review, approve, and audit expenses in Center Expense.
Automatically post expenses to QuickBooks Online with one click.