Are Billable Expenses Eroding Your Profitability?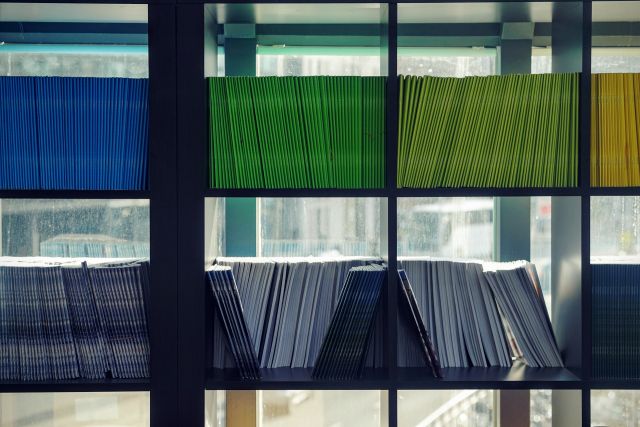 What if managing billable expenses could be easy? Real-time expensing with Center is simpler, faster, and more accurate than what you're doing now.

What are Billable Expenses?
Billable expenses, sometimes referred to as client, project, job, or pass-through expenses, are incurred by employees on behalf of clients or customers. They can include:
Travel—flights, hotel, meals
Services—shipping, advertising, outside contractors
Materials—supplies, products, and other goods
Organizations of all types, including law firms, creative agencies, construction and consulting firms, and nonprofits, typically need to manage some type of billable expenses.
The Business Impact of Billable Expenses
Whatever you call them, billable expenses can affect your client relationships and your bottom line. Here are four key areas to consider.
1. Underbilling or "revenue leakage"
It's easy for billable client and customer expenses to slip through the cracks, which ultimately eats into your profitability. You need to make sure every billable expense is identified quickly and accurately.
2. Client billing accuracy
Inaccurate billing, whether it's overbilling, underbilling, billing the wrong expenses to clients, or billing the right expenses too late, undermines your credibility and can damage relationships. Clear, accurate documentation (with receipts!) is critical.
3. Keeping client budgets on track
When you're working with a fixed budget, it's critical to have visibility into where you stand at all times so you can give clients a heads up if the budget is getting tight. Late expense reports that include billable expenses can put you in the uncomfortable situation of upsetting your client or eating the cost.
4. Keeping your organization on track
Keeping a close eye on billable expenses helps your organization, too. When you can quickly and accurately account for all billable costs for each job, it will be easier to develop future proposals based on actual costs. And getting reimbursed for all billable expenses (and avoiding situations where you have to absorb costs to keep clients happy) helps you stay on budget.
6 Tips to Track Billable Expenses Easily and Efficiently
Center's complete spend and expense solution includes flexible cost controls and customizable expense software that can track expenses exactly the way you need.
Configure your expense fields
Do you track billable expenses by client name? Project? Job number? Grant? You can add any number of custom fields to Center Expense. Your fields show up in the mobile app to ensure employees capture important expense details in the moment.
To simplify data entry and eliminate errors, you can add prepopulated lists to your custom fields. Having employees select job numbers and client names instead of typing them in free-form eliminates typos and other expense coding mistakes.
Customize your approval workflows
Consider who needs to approve billable expenses. Is it the employee's manager, the client account manager responsible for coming in under budget, or does it depend on the situation? In Center Expense, you can easily create dynamic approval workflows to route non-billable expenses to a direct manager and client expenses to the account manager, or whatever rules you specify.
Gather the information you need in the moment
One of the biggest hassles of managing billable expenses is tracking down receipts and other necessary details. Center's real-time expensing model reminds employees to snap a photo of the receipt at the time of purchase, eliminating the problem of lost or unassigned receipts. And with Center's Customizable Policy Controls, you decide which data you need when—for example, you can require a job number and an invoice number for every billable expense.
Monitor spend in real time
It's hard to know if you're on track against a budget if you don't know how much has been spent. One challenge is that expense reports don't usually get submitted until the end of the month or even later. With Center, you can see all spend—even unsubmitted expenses—as it happens. Center's Insights feature displays real-time reporting by cost center, expense type, and any custom fields you've created such as job number or client, so you can review spend by month, quarter, or year and drill down into all the details.
Document billable expenses quickly
Invoicing for billable expenses can be a hassle. You have to ensure you have all the correct expenses and receipts, verify data from your corporate card statement and ERP, and then copy receipts as documentation. Center makes it easy—you've identified the expenses and captured receipts already—now you can create a PDF of receipts with one click for streamlined invoicing or reporting.
Incorporate expense data into your ERP
Center integrates with your ERP so you can account for billable expenses correctly. Speed your month-end close and eliminate the need for accruals with clean, connected data when you use Center Expense.
TO THE POINT:
Real-time expensing with Center is simply faster and more accurate than the old way. To find out more about how Center can help your organization, sign up for a demo with our team.