February 2019: What We're Reading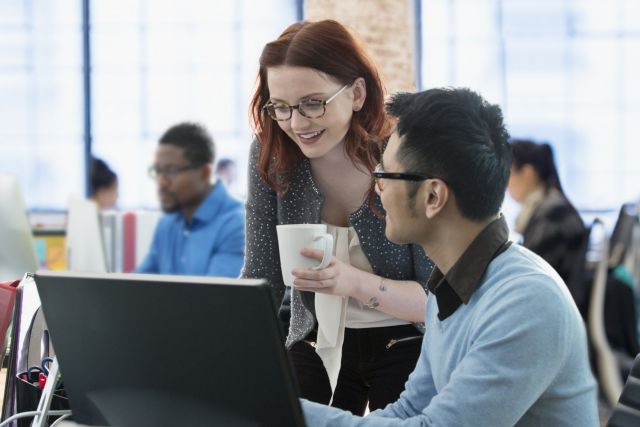 News and insights to keep you up to date and on track—scaling customer connection, uniting finance and marketing, preparing for automation, and more.

We're here to help you make your business spending more intelligent, connected, and strategic. Stay up to date and on track with recent insights from business strategy experts and fintech thought leaders.
The CFO's Crucial Role in Digital Transformation
Krishnan Ramanujam for CFO | @CFO
To avoid being left behind, CFOs must play a strategic role across departments to determine where and how much to invest in the next wave of digital transformation.
A machine-first approach doesn't mean replacing every employee with a robot. It means shifting manual, paper-laden and low-value work to computers, and putting finance staff in higher-value strategic roles.
What Sweetgreen Can Teach Startups About Scaling Intimacy
First Round Review  | @firstround
Sweetgreen's Chief Brand Officer Nathaniel Ru shares advice on building a strong brand steeped in community during periods of rapid growth—a concept he calls "intimacy at scale."
There isn't a blueprint for achieving intimacy at scale, but the biggest lesson I've learned along the way is making it a reality comes down to building meaningful connections and relationships with your internal and external customers.
Applying Analytics to Storytelling
John Sanchez for FP&A Trends | @FPAJohn
It's not just the numbers; it's the story behind the numbers. Research shows that people recall information more than ten times better when they learn information through a story, and they're more likely to take action.
The key to using analytics is extracting insights that drive effective decision making, and storytelling works as a lever to get the most out of those insights.
Collaboration Between CMOs and CFOs is Critical
Nick Easen for Raconteur | @raconteur
The relationship between CFO and CMO has often involved friction over money and where it goes. But sophisticated analytics have made marketing efforts more metrics driven, opening up new opportunities for meaningful collaboration.
When CFOs and CMOs leave the rigid attachment associated with their specific role and become business partners, then you have a successful relationship. When the CFO and CMO can find a common goal in achieving success, they both win.
How to Break Down Work into Tasks That Can Be Automated
Ravin Jesuthasan and John Boudreau for Harvard Business Review | @HarvardBiz
A compelling case for thinking about automation at the task level instead of the job level: Repetitive or variable? Independent or interactive? Physical or manual?
Virtually every organization is wrestling and experimenting with automation. But most are missing the benefits that come from deep and systemic change.
Time to Step Up
David J. Elrod for Strategic Finance | @SFMagazineIMA
The days of providing information for others to use to run the business are over. And the forces that have disrupted the finance function offer up new opportunities for strategic leadership.
Our success as financial leaders will be predicated on our ability to communicate and influence stakeholders inside and outside our function.