Four Common Objections About Corporate Card Programs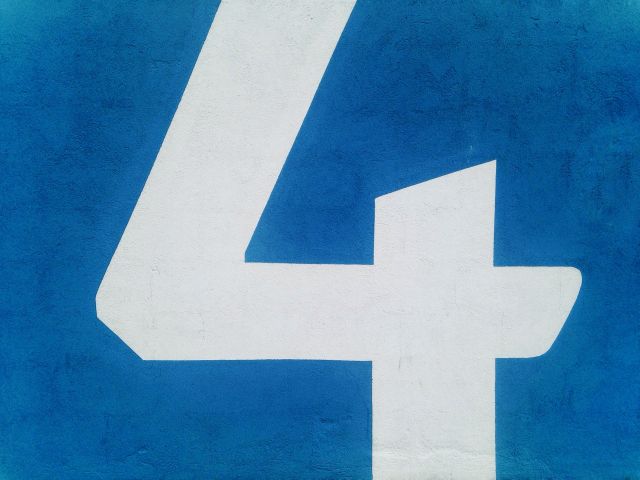 What's your organization's stance on corporate cards? New research shows how to think differently about managing employee spending.

When we talk to CFOs about managing employee spending, their views on using personal cards vs. having corporate cards tend to fall on one end of the spectrum or the other, not unlike the difference between being a Mac person or a PC person.
There are some who remain fundamentally opposed to giving corporate cards to employees, despite the potential benefits. Here are the most common objections we've heard, and some new ways to think about them.
Objection #1: Corporate cards are too difficult and complicated to manage
In the past, this was a valid concern. Adding new cardholders, changing limits, and suspending or closing cards might take a call to the bank, stacks of paperwork, and a turnaround time of several business days. Reconciling card statements was often time consuming as accounting tracked all associated transaction details. When an employee left the company, shutting off a card too early might result in an accidentally canceled shared software subscription, while shutting it off too late could open the door to fraud.
The good news is that next-generation card programs make these tasks far easier and friendlier. Booking travel and calling a car have evolved to be far simpler, faster, and mobile-friendly, and so has card management.
Objection #2: Having employees use their own cards keeps them 'on the hook'
We find that many CFOs have a deeply ingrained belief that holding reimbursement over their employees' heads gives them more control over business spending. This is really an illusion, however, because it's impossible to see that spending until days or weeks after the fact. Plus, most expenses are approved without a close review anyway. Another concern CFOs express is that distributing corporate cards broadly encourages wasteful spending.
Our research shows that employees want to do the right thing; they just need clear policies and the right tools. Four out of five business travelers we surveyed consistently make cost-conscious decisions, adhere to company policy, and generally try to be reasonable with their expenses. And nine out of ten said they would "never" claim questionable expenses as work expenses.
A better approach is to have proactive controls and clear policies built into the process to guide spending as it happens, not after the fact.

Objection #3: Having employees use their own cards helps with float
Some companies, especially those in the early stages or who don't qualify for credit, like the idea that having employees use their own card offers extra "float" since the reimbursement cycle is stretched out.
In reality, it's a lot to ask of employees to basically float their employer money by putting expenses on their own cards and then waiting to get reimbursed. In our recent survey, 63% of employees who use their own cards for business expenses worry about potential negative effects, like interest charges and less money available for personal purchases.
Flexible credit options are available to most organizations, even startups and newer organizations. Leveraging those options along with more proactive planning are better for building a strong fiscal culture based on trust.
Objection #4: Employees prefer to use their own cards for points, miles, and rewards
For some employees, this may be true. For others, carrying a balance on their personal cards may actually be a burden, especially given the increased uncertainty and financial pressures of COVID-19. The credit line on their personal cards may be reduced, affecting their ability to pay for personal expenses like gas and groceries.
Personal card charges may be subject to late fees or sizable interest fees if employees have to wait for reimbursement. And late payments and higher credit use can negatively affect individuals' credit scores over time. A World Economic Forum study reports that 59% of the workforce is made up of millennials and Gen Z, who generally have less established credit.
---
HOW DO EMPLOYEES REALLY FEEL ABOUT USING PERSONAL CARDS?
In our recent survey, 30% of finance professionals reported that their colleagues wanted to use personal cards to get rewards and points. We followed up with 529 business spenders who travel for work or make purchases for their companies. 
Seventy-nine percent agreed that "employees want to use personal cards because they can earn rewards, points, or cash back." But 49% have to use their personal card because their company either doesn't issue cards or just didn't give them one. 
And for the nearly 70% who carry a balance on their personal cards, there is the added stress and risk of financial impacts. Download the full Spender Sentiment Report for more on how employees really feel about using personal cards for work.
---
TO THE POINT:
Business spending has changed dramatically over the last ten years, with more and more purchases happening outside of the old "command and control" centralized procurement department. Much of that spend–whether for travel, digital advertising, office supplies, or software–gets paid for by credit card. Organizations need a better way to track, monitor, and control spend. Getting the whole company on a next-generation corporate card program streamlines the month-end close and reduces financial burden on employees.
To find out more about how CenterCard® and Center® Expense can help your organization, sign up for a demo with our team.