Four ways Center helps construction companies manage spend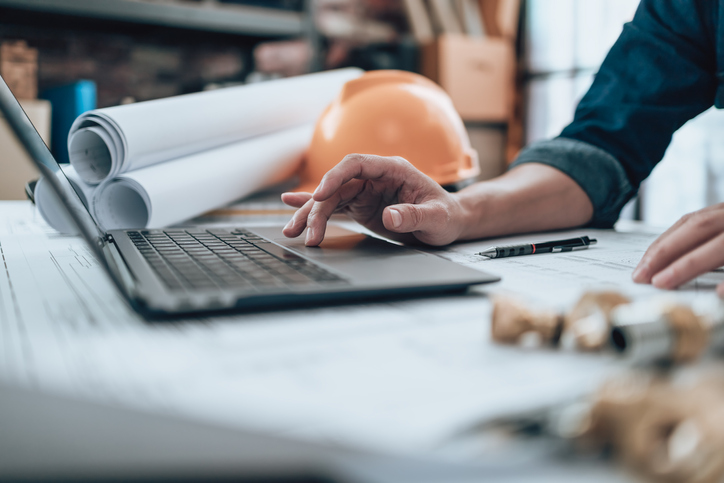 One of the biggest challenges construction companies face is keeping track of expenses and managing employee corporate cards. With the volume of materials, purchases and mileage, construction firm finance teams are getting buried in reconciliation each month. At the recent CFMA Annual Conference, we heard first-hand from many companies how they need to find a better solution to get more efficient and accurate with their expense management.
Serving a sizable roster of construction customers, Center helps companies experience greater visibility and more productive workforces, achieve robust controls and gain timely financial insights—while accelerating month-end close by days or weeks. With a modern spend management solution, construction companies can: 
1. Streamline accounting processes
With Center's expense management software, construction companies now have a powerful tool to digitize and streamline their financial processes. The mobile app enables employees to easily capture and track expenses on the go, eliminating manual paperwork and reducing administrative burdens. Real-time spend visibility and seamless integration with accounting systems facilitate a smooth transition to a digital financial ecosystem.
2. Make informed, timely decisions
Center's robust reporting and analytics capabilities provide construction companies with insights into their spending patterns and project-specific expenses.Finance teams can identify cost-saving opportunities, optimize resource allocation, and more accurately bid on future projects with the use of real-time, transaction-level data and trends. Center empowers construction companies to monitor key performance indicators, track budget variances, and proactively address potential risks, ultimately driving improved project profitability.
3. Ensure Controls and Compliance
With Center's configurable expense rules and automated approval workflows, companies can effortlessly enforce expense policies consistently, reducing non-compliance and fraud. Digital receipt capture helps construction companies maintain accurate and auditable expense records, reducing errors in reporting.
4. Empower teams to perform
Center's mobile app and intuitive platform enables employees to have more time to focus on their projects while giving finance and leadership teams the systems and information they need to improve performance. Field crews can easily submit expense reports on the go—eliminating errors and capturing expense data accurately with built-in business logic, receipt matching and automated expense categorization. Budget approvers see spend as it happens, and custom approval workflows route to the right approvers—so they only review what is necessary. This streamlined reconciliation process reduces manual paperwork, minimizes billing delays, increases cash flow and fosters greater productivity and transparency between field staff and financial teams.
Center's connected corporate card and expense management solution allows construction companies to embrace digital transformation, gain actionable insights from their expense data, streamline accounting processes, improve cash flow and track job costs more accurately for better profit margins.
Want to learn how modern spend management tools can empower your construction team to do more? Schedule a personalized demo today.