How Can Non-Profit Finance Teams Focus on What Matters Most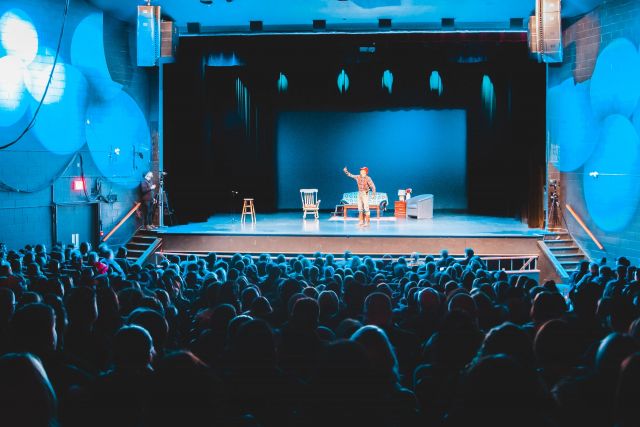 Non-profit organizations must manage expenses within the added constraints of tight budgets and high-efficiency benchmarks. Center can help.

I recently spoke with a prospective Center client who is the controller for a community theater, and she described her current expense management process:
"Staff members fill out their Excel-based credit card forms, and in finance we enter the expenses individually into QuickBooks – transaction by transaction. Expenses come in weekly or bi-weekly, or sometimes not at all. People don't turn in their receipts in a timely fashion.

It's time-consuming. People don't listen or comply with our policies.

It's a mess."
The fact is, she's not alone in her frustration about the process. A recent Center study found that  87% of CFOs and Controllers said their expense management process doesn't work, can't scale, or is chaotic.
While all companies have to manage their expenses, non-profit organizations must do so within the added constraints of tight budgets and high-efficiency benchmarks. The traditional expense solutions available today are either inexpensive but lack the features required for non-profits or have the robust capabilities needed for tracking grants but come at a cost more suited for corporate customers.
The Center Difference
At Center, we love working with non-profits to help free them from the drudgery of expense management so they can focus on achieving their mission. Center's goal is to help organizations thrive by getting the most out of every dollar—and hour—spent, and our integrated corporate card and expense software work together to help non-profit organizations manage their spending, document expenses, and minimize administrative effort. Here's how:
 A card program that works for staff and volunteers alike:
No one likes asking volunteers to use their personal credit card for the organization's expenses or asking them to fill out expense reports and provide receipts. It's a hassle. The alternative isn't attractive either – handing volunteers shared credit cards or purchasing cards that end up getting lost, stolen, or worse.
Center makes it easy to administer a corporate card program across staff and volunteers. You can issue a card with a set spending limit and change that limit any time. Volunteers can use the CenterCard mobile app to capture receipts and instantly submit receipts instead of waiting until the end of the month. Organizations can also opt to use a purchasing card to track spend against grants, and Center makes it simple to manage, reconcile, and post transactions.

Track expenses in real time so there are no surprises:
The last thing organizations need are surprise expenses that pop up unexpectedly. Expenses that are submitted late can quickly push a fundraising event or program over budget.
Because Center is an integrated card program with expense management software, all expenses are visible immediately upon swipe, so spenders, managers, budget owners, and finance teams all have real-time visibility into what has been spent. No more surprises. Organizations that use Center are better able to hit budget and rein in spending that's trending high.
 Customized to track the things you care about most:
Organizations need to account for and document expenses for grants, programs, and fundraising events. Gathering that data can be time-consuming for staff, who could instead be focused on mission-oriented work. Wouldn't it be nice to track those expenses automatically?
With Center, it's easy to track the information that matters to you. You can track expenses by grant or funding source, and easily split expenses across multiple sources or purposes.
Improve communication with the Board of Directors, grantors, and funders:
Keeping the board of directors, grantors, and funders up to date on progress is a critical area of importance for non-profits. However, organizations that manage expenses in spreadsheets or with software that lacks strong reporting find it difficult to answer critical questions like How are we doing? Are we on track? How much have we spent?
Center's integrated reporting provides insights on spending so you can quickly review employee, department, and program expenses. You can see trends across the metrics that matter to your organization, including reporting on all custom fields like grants and events. It's easy to share reports with the board of directors, grantors, and/or funders. And, you can even document your grant spending—including expense details and receipt images—with a single click.

Streamline audit and compliance:
Non-profits need to show that they are a good steward of their resources. Unfortunately, many organizations end up manually reviewing and auditing their expenses, a time-consuming process that prevents staff from other important work.
Center makes it easy to automate expense auditing. Organizations can use standard policies to get started quickly or build their own with Center's policy builder. Center's software audits 100% of expenses and flags those that need additional attention. With Center, you can track approval chains and retain receipts for all transactions.
Spend more time on mission, less time on paperwork
Hear from one customer who has used Center to accelerate the mission of their non-profit:
"We knew we needed a solution to better manage tracking our team's expenses, but we had no idea how much time we would save and how easy it would be to transition to a new system.

For nonprofits, tracking spend by program is essential and Center really helps with this. I'm able to see all of my data in the Expense Hub, and then I can sort by specific program or grant if I want to run reports or do a more detailed analysis. I'm truly happy with the service Center has provided and time saved allows us to focus on our mission."
-Amy F, CEO, Seattle-area Non-Profit
Read full review on G2
Take a moment to explore our Center for Non-Profit webpage for more details on how Center is the leading expense management solution for non-profit organizations. Want to see how Center can help your non-profit deliver more impact?  See a demo of Center in action.
Sam Fetchero is Center's Senior Director of Product Marketing.