Laying the Groundwork for Change and Success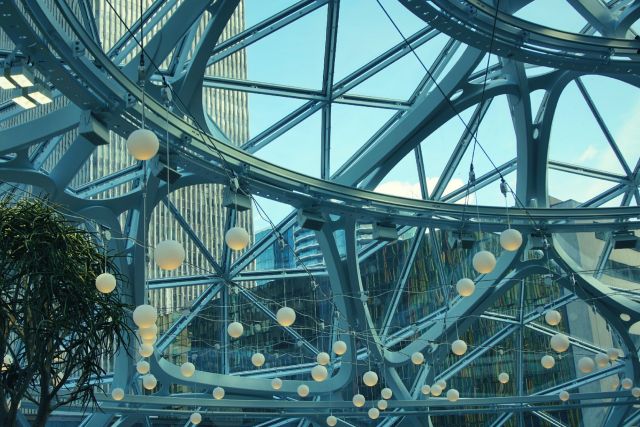 This month's news roundup includes articles on cultivating resilience, leading digital transformation, and embracing agility.

News and insights to keep you up to date and on track: cultivating resilience, leading digital transformation, and embracing agility.
Frank Verbeeten and Jan Heinen for Strategic Finance | @SFMagazineIMA
A survey of CFOs and finance execs revealed the impact of digital strategy initiatives on finance teams and the challenges faced by business leaders in implementing technological changes.
"While finance started out as a strictly administrative discipline, it has evolved into a function that helps organizations drive performance, implement transformations, and realize the organization's strategic ambitions."
Center is one core digital transformation project you can start and finish in days, not weeks or months: Doing More with Less: Rethinking Expense Management Now
Dambisa Moyo for Harvard Business Review | @HarvardBiz
As companies prepare for the post-COVID world, leaders should address these five important employee-related questions now.
"Corporations should be planning for more aggressive job diminution as digitization takes hold, as well as re-casting the corporate structure. This includes attracting workers with skills for the future and equipping the current workforce with technological skills needed for tomorrow's challenging environment."
Another important way to unify and energize your team: Fiscal Culture is Company Culture. What's Yours?
Rohit Kapoor for CFO| @cfo
Companies have shown a high level of agility during the current economic crisis, but they must build a foundation of sustainable resilience to face future challenges.
"When pressed, many major companies with complex supply chains, global geographic footprints, and entrenched systems and processes were able to pivot, retool, and reinvent themselves in a matter of weeks. The challenge has not been quickly adjusting course; it's been finding a way to maintain some semblance of profitability in the process."
More on adaptability during a crisis: How Finance Teams Have Reacted—and Adapted—to COVID-19
Kerry Goyette for Fast Company | @FastCompany
Leadership means going beyond planning and analysis. Here are four habits to develop to become a successful strategic leader.
"Use real-time data sets to guide your organization's focus… In a highly disruptive environment, favor speed over breadth. Your employees can propel your company forward when they have timely, actionable directions."
More insights from seasoned leaders, including Center's co-founder Steve Singh: Advice from CEOs on Navigating an Economic Downturn
Kamal Dutta for People Matters| @PeopleMatters2
Making agility a cornerstone of corporate culture will help leaders guide a company through an evolving business environment.
"With technology now being the enabler and backbone of the emerging hybrid workplace model, the importance of having agile teams that can seamlessly collaborate both remotely and in a physical workplace is critical."
Go deeper on how finance can help organizations emerge from a crisis stronger than ever in Staying Nimble: Corporate Controller Q&A
Thomas A. Stewart and Patricia O'Connell for strategy+business | @stratandbiz
How to improve operations, increase profitability, and enhance customer experience in the year ahead and beyond.
"Every industry needs to add the rigor that distinguishes experimentation from improvisation and leads to genuine innovation."
How Center can help your organization right now: Start 2021 Strong with Center
We're here to help you optimize your spending so you can come out stronger. Stay up to date with the latest insights on business strategy, company culture, and finance.