March 2018: What We're Reading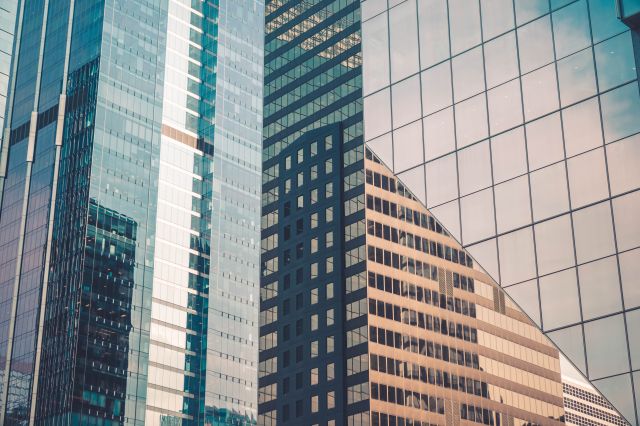 News and insights to keep you up to date and on track—a successful push to profitability, the importance of culture, managing forecasting risk, and more.

We're here to help you make your business spending more strategic, intelligent, and connected. Stay up to date and on track with recent insights from business strategy experts and fintech thought leaders.
From Burning Millions to Turning a Profit in Seven Months—How HotelTonight Did It
Sam Shank for First Round Review | @shamshank
A CEO shares his team's journey from optimizing for growth in preparation for external funding to prioritizing profitability above all else. This refreshing first-hand account includes outstanding tips on leadership and communication during a challenging transition.
"The first thing you need to do is take full responsibility for growing too quickly, in terms of budgets, hiring and expansion. Take ownership that this is no one's fault but yours. Tell your team that, all things considered, you cannot continue to operate in the current way."
How to Manage Forecasting Risk
John Stretch for FP&A Trends | @FP&A Trends
How to better understand understand, mitigate, and avoid risk in the forecasting process by using data management tools and approaches.
"At the end of each financial year, many companies are busy finalising their annual budget. But how do you budget in a world where the best economists cannot predict the future? Perhaps the only approach is to prepare a budget as best you can, live with the uncertainty and then adapt to it and respond very fast when the future eventually happens."
Does Your Company Culture Need a Vitamin or an Aspirin?
David Nast for Raconteur | @DavidBNast
Employee retention is a top goal for most leaders, and the potential costs of high turnover extend beyond talent to profitability and shareholder value.
"When companies identify the key drivers of their employees, align them to the company's goals, and determine culture-fit and job-fit, not only does engagement increase and morale improve, productivity and employee retention increase. As a result, bottom-line profits go up."
How to Know When Better Profit Margins Aren't Better
Tim Koller and Jack McGinn for CFO | @cfo
Increasing profit margins year after year can seem like a desirable goal, but can actually be damaging in the long term. Here's how to avoid taking cost-cutting measures too far.
"At some point, cost cutting can be counterproductive, starving a company of new sources of growth and undermining performance over the long term."
5 Tips for SaaS Financial Planning for a First-Time CEO
Greg Johnson for thinkgrowth.org | @gregg_johnson
Actionable advice for getting the most out of the annual planning process, from identifying constraints and aligning around strategic priorities to adopting benchmarks and communicating effectively with investors.
"Strategy should drive the financial plan, not vice versa. To be most efficient with your time and achieve the best outcome for the business, start the planning process with business priorities rather than numbers."
The 'My Way' Approach to Zero-Based Budgeting
Hal Polley for CFO | @cfo
This less burdensome take on zero-based budgeting incorporates some of the best practices and benefits without the extra resources required by a stricter approach.
"Leveraging some of ZBB's core concepts (like decision units and decision packages) can force the organization to think about alternative ways to perform functions without burdening the business with some of ZBB's labor-adding exercises."