Playing the Long Game and Redefining Leadership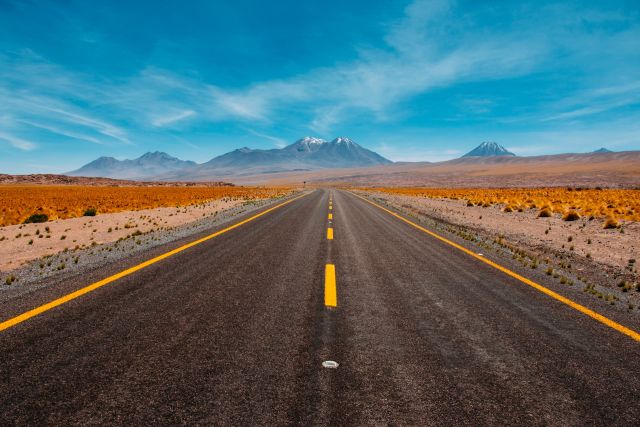 This month's reading list includes articles on strategic scenario planning, fresh thinking for forecasts, and playing the long game.

News and insights to keep you up to date and on track: strategic scenario planning, fresh thinking for forecasts, and playing the long game.
Ramona Dzinkowski for Strategic Finance | @SFMagazineIMA
As companies begin to see the light beyond COVID, finance teams of all sizes are using data automation and analysis to move forward more strategically.
"Because of COVID-19, more and more internal customers need greater insight into their numbers and a better understanding of profitability under various scenarios. At the same time, the ability to understand how to scale operations and tightly manage resources while companies contract and expand has become even more critical."
How Center helps increase strategic impact: Start 2021 Strong with Center
Eric Knachel  for CFO | @cfo
How to account for the changes, assumptions, and adjustments made over the year with maximum transparency.
"Forecasts need to weigh contingencies while also developing and evolving business strategies—again, regardless of whether COVID-19 has meant downsizing or growth. That means fresh thinking about supply chain disruptions, customer behavior patterns, and workforce adjustments, among many other issues."
More insights from Center CEO Naveen Singh: The Pandemic Forced Finance Teams to Finally Fix Inefficient Processes
Esther Shein for TechRepublic| @TechRepublic
Biden's National Economic Council Director-Designate Brian Deese spoke at CES 2021 on the economic promise of tech, partnering with the private sector, increasing jobs, and striving toward a low-carbon economy.
"There is not just an opportunity but also an obligation on companies to be more thoughtful in how they are treating both their workforce and the data they're working with…there are stakeholders other than shareholders that are essential for their long-term profitability and license to operate."
First Round Review  | @firstround
In this in-depth interview, CEO Dave Girouard covers dedication to the long game, adaptability, and sustaining focus year after year.
"In many ways, it ended up being a real strength of the company that we repeatedly raised less money than we intended or expected to. Our thin bank account meant we got good at building the company without throwing money at problems."
How Center helps teams work smarter: Doing More with Less: Rethinking Expense Management Now
Tim Cooper for Raconteur| @Raconteur
When restructuring, it's all too common to scramble for short-term cuts. But it's important to be more strategic to help avoid long-term losses.
"Many [finance and operations leaders] are under intense pressure to cut costs quickly. But if they do it too hastily, it could damage the company's long-term prospects…As organisations have become more sophisticated, agile and responsive to market needs, business restructures should now aim far beyond simple capacity and headcount reduction."
More insights from seasoned leaders, including Center's co-founder Steve Singh: Advice from CEOs on Navigating an Economic Downturn
John Hagel III for Harvard Business Review | @HarvardBiz
How to ask broad questions from the top to solve the tough problems, streamline processes, create a culture of curiosity, and build trust.
"By asking questions as a leader, you also communicate that questioning is important. You'll inspire people to identify new opportunities and to ask for help when they need it. These behaviors lead to a culture of learning, which is critical, since the institutions that will thrive in the future are those that encourage everyone to learn faster and more rapidly expand the value that they deliver to their stakeholders."
Another important way to empower employees and unify your team: Fiscal Culture is Company Culture. What's Yours?
We're here to help you optimize your spending so you can come out stronger. Stay up to date with the latest insights on business strategy, company culture, and finance.