Track Expenses Your Way with Customizable Policy Controls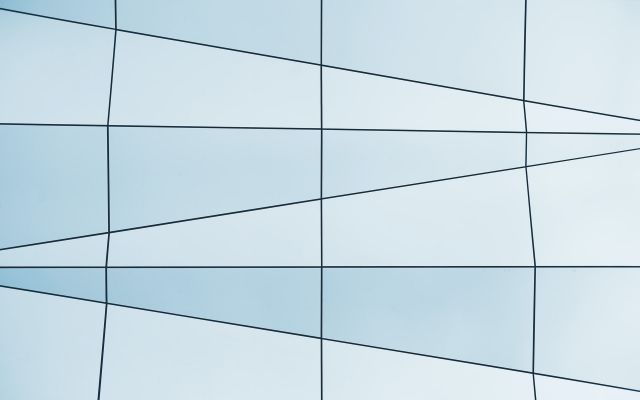 Track the exact information you need and make expensing easier for employees with Center's customizable policy controls.

The need to manage expenses is universal to all companies, but how exactly they track them is unique from organization to organization. This is the inspiration behind Center's Customizable Policy Controls. This functionality, available to all Center customers, works with  Dynamic Approvals to make it easier than ever to track the exact information you need, as efficiently and accurately as possible.
Easy Customization
One complaint about traditional expense management software is that it doesn't adapt easily to existing business processes, workflows, and accounting systems. When we talk to CFOs, controllers, and accountants, we often hear that they end up adapting their processes to match how their expense management software works, when really it should be the other way around.
Sometimes this happens because expense reporting software uses a one-size-fits-all approach, with limited customization. Solutions like these tend to come with lower price tags, but they end up costing a lot more in time and manual work.
Other organizations select a high-end enterprise expense management solution that can be precisely customized and configured, but really only with the help of an outside consultant or professional services team. It's a serious investment, in terms of both time and money. And once the system is up and running, any changes require more outside help.
In other words, most finance teams end up settling for software that doesn't truly meet their needs and filling in the gaps with manual, time-consuming tasks to make it work for them.
We want to make it easy for every organization to manage expenses—exactly the way they want—without custom coding or costly consultants.
Here's a look at what Center's Customizable Policy Controls makes possible.
Track the Information You Need
Maybe your business tracks expenses by location, job number, or client. You can add and edit any number of fields to capture the exact information you need. It's easy to set up these types of fields in Center Expense.
Create custom fields from the Admin tab in Center Expense.
Custom fields can include either pre-populated dropdown lists, which help ensure accurate data capture of things like project codes, or free-form fields, which are perfect for things like meal attendees or odometer readings.
Custom fields make accurate data capture in the Center mobile app easy. You can also control which fields appear to spenders, and when. 
Simplify Expensing for Employees
There's no need to worry about overwhelming employees with long lists and fields that don't apply to them. With Customizable Policy Controls, you can easily choose which fields employees see in the Center mobile app, and when.
For example, an organization with field services teams who drive company vehicles might set up a rule that says, "If the expense type is Fuel and the Cost Center is Field Services, then make the Vehicle Number field visible and required." This field will only show up when those conditions are met, to keep things simple and uncluttered.
What you can do with these customization rules is powerful, but we designed the experience to be simple. If you've ever used filters to book a flight, you can easily set up rules in Center Expense.
Build custom field rules to specify when employees are asked to provide additional expense details. See a written, plain language description of the rule to make sure it's set up correctly.
Customize Approval Workflows
Center's Dynamic Approvals  automates the routing of expense approvals based on spender, cost center, amount, and more. Customizable Policy Controls makes it easy to route expenses by custom fields.
For example, the project managers in a non-profit conservation organization may have ultimate responsibility for keeping grant expenses within budget. With Customizable Policy Controls, they could easily set up a rule to have all expenses for the City Foundation Grant routed to the foundation manager for review and approval, regardless of who incurred them. You can even create multi-level routing, so direct managers review employee spend first
Create dynamic approval rules based on custom fields, such as grant or project, to streamline expense reviews.
Customizable Policy Controls offer power and flexibility to organizations with complex expense processes. These features are particularly helpful to organizations that need to track expenses by job, project, client, or grant like non-profits, construction and manufacturing companies, and professional and field services organizations.
For a detailed look at these features in action, check out our Customizable Policy Controls video: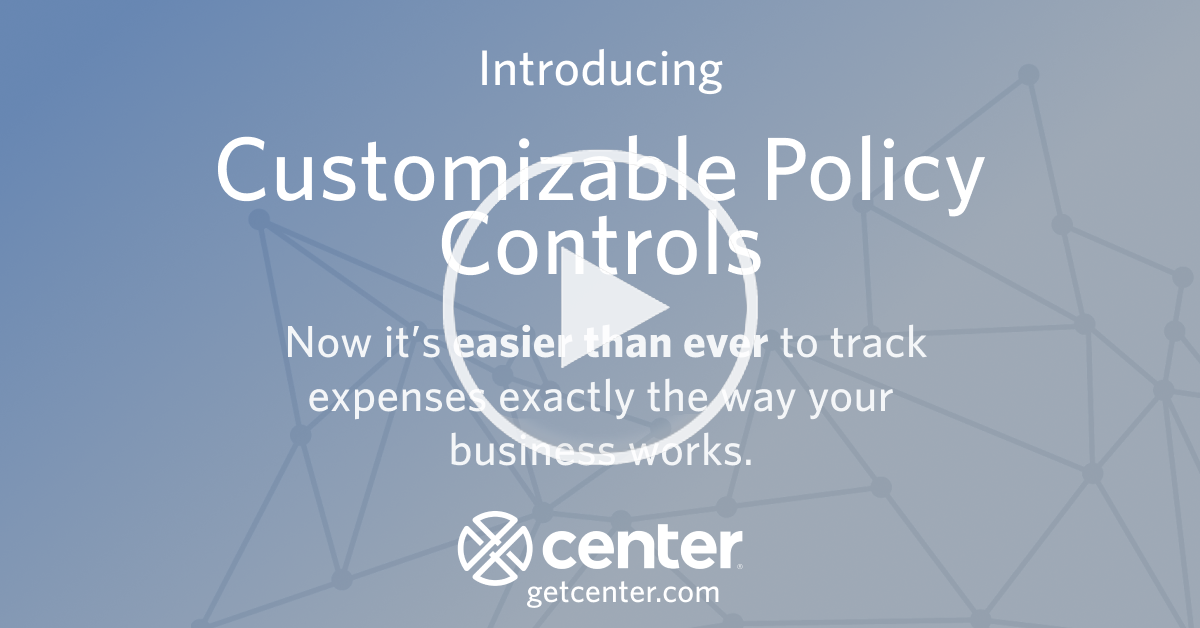 Nik Singh is Center's vice president of product management. He and his team are working on new ways to streamline, automate, and optimize the entire expense management process, from spending and expensing through closing the books and analyzing data.